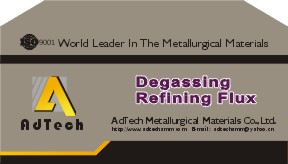 23 11月

Degassing Flux MATERIAL STAFF DATA SHEET

Degassing Flux MATERIAL STAFF DATA SHEET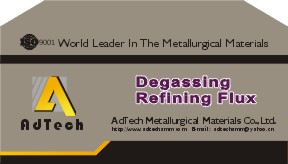 1、Hazards Identification
Intrusion routes: eye and skin contact, inhalation.
Health hazards: long exposure will touch the skin to make the skin itchy.
Environmental hazards: air pollution and water pollution.
2、First Aid Measures
First aid for skin: In case of contact, immediately wash with soap and copious amounts of water. If irritation persists, call a physician
First aid for eye: In case of contact with eye, flush with copious amount of water for at least 15minute. Assure adequate flushing by separating the eyelids with fingers. Call physician.
First aid inhalation: lf inhaled, remove to fresh air. If breathing is difficult, give oxygen. If necessary, get medical attention.
First aid for ingestion: If swallowed, immediately wash out mouth with water provided person is conscious. Call a physician.
3、Fire-fighting measures
Fire fighting methods and fire extinguishing agent: available sand, carbon dioxide fire.
Extinguishing may be subject to special hazards: produce smoke and acrid nose
Fire protection measures: firefighters must wear protective masks. When the fire is extinguished, the container is moved from the fire to the open place.
4、Accidental Release Measures
Procedure of Personal Precaution:
Exercise appropriate precautions to minimize direct contact with skin or eyes and prevent inhalation.
Methods for Cleaning Up:
Sweep up with spade and transfer to a dry, clean, lidded container for disposal. Avoid raising dust.ventilate area and wash spill site after material pickup is complete.
Environmental precautions:
Do not product enter drains. Discharge into the environment must be avoided.
5、Handling and Storage
Handling:
Wear appropriate protective clothing and safety gloves. Avoid formation of dust. Avoid contact with eyes, skin and clothing. Avoid breathing dust. Provide appropriate exhaust ventilation. Keep away from ignition source, heat and flame.
Storage:
Keep container tightly closed in a dry and well- ventilated place. Keep in a dry place. Incompatibilities:strong oxidizing, strong acids, aluminum, magnesium, strong bases.
6、Exposure control/PPE
Engineering Controls:
Seal it after use.
Personal protective equipment:
Respiratory: wear government approved respirator.
Eye: wear safety glasses.
Clothing: wear appropriate clothing.
Hand: compatible protective gloves.
Other protect:
No smoking, drinking and eating at working site. Wash thoroughly after handling.
7、Physical/Chemical properties
Appearance: off-white powder
Odor: weak odor
Melting Point/℃: 350℃
PH Value: 6.4(25℃, 50.0g/L)
Solubility: Slightly soluble in water
8、Stability and Reactivity
Stability: stable at normal temperature and pressure, special conditions may occur burning.
Avoid contact conditions: to prevent rain, packaging damage.
Hazard decomposition products: melting, the temperature is too high will produce a slight smoke
9、Toxicological Information
Toxicity: difficulty breathing.
Local effects: choking nose
Sensitivity: sneezing.
Chronic or long-term toxicity: vomiting, nausea.
10、Ecological information
Environmental impact: may have an impact on the environment, smoke.
11、Disposal Consideration
Waste disposal should be in accordance with existing federal, state and local environmental regulations.
12、Transport Information
RID/ADR:This substance is considered to be non-hazardous for transport.
IATA:This substance is considered to be non-hazardous for transport.
IMO:This substance is considered to be non-hazardous for transport.
13、Regulatory Information
Domestic regulations:
This product is not included in the GB 12268-2012 "dangerous goods list"。
This product is not included in the "Hazardous Chemicals List" (2002 version).
This product is not included in the "Railway Dangerous Goods List" (2009 version).
14、Additional Information
Reference: None
Audit unit: None