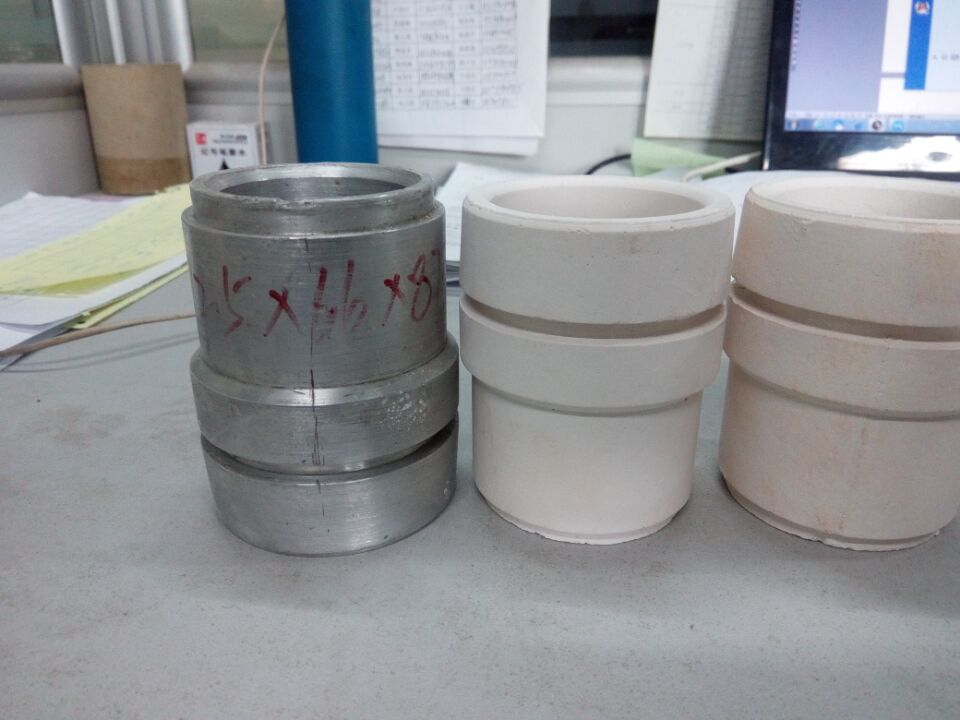 17 5月

Aluminium Tundish Continous Casting Machine Alumina Tube

Aluminium Tundish Continous Casting Machine Alumina Tube

Alumina Tube, also known as a thermal insulation cap, is used on low pressure cast aluminum alloy wheels or other similar castings.
Alumina Tube has excellent anti-Asian properties, good thermal insulation and thermal shock resistance, and is not impregnated or wetted by aluminum solutions. It meets the more demanding process requirements for customers to cast aluminum and aluminum alloy castings to form runners.
Can be customized according to customer needs.

Alumina Tube parameters
Color: white
Ingredients: high aluminum fiber
Dimensions: according to customer requirements, according to the drawing standard size + length ± 2mm width ± 1mm
Other properties: density can be light and heavy according to customer requirements
Thermal conductivity: <0.12W/m.k at 720°C
Maximum use temperature: 1250°C
Continuous use temperature: 800°C

Main points of Alumina Tube's mainstream design
1. In order to smoothly pull out the Casting Tube from the mainstream road, the main channel (the inner hole of the sprue sleeve) should be designed to be conical, with a cone angle of 2° to 6°. The taper should be appropriate, and the pressure is reduced too much. Turbulent flow, easy to mix into the air to produce pores, too small taper will increase the flow rate, resulting in injection difficulties. The inner wall finish is Ra = 1.6-0.8μm, the small end diameter is often 4 ~ 8mm, note that the small end diameter should be larger than the nozzle diameter About 1mm, otherwise the aggregate in the main channel can not be pulled out.
2, the diameter of the sprue sleeve should be 1-2mm larger than the nozzle aperture of the machine, so as to avoid accumulating residual material, causing pressure drop and the runner to be easily broken.
3, generally set rounded at the big end of the sprue sleeve (R = 1 ~ 3mm).
4. The contact between the main channel and the nozzle of the machine is designed as a hemispherical pit. The depth is usually 3-5mm. Pay special attention to the radius of the nozzle sleeve is 1-2mm larger than the nozzle radius, generally R=19-22mm.
5, the mainstream road is as short as possible to reduce cold material recovery, reduce pressure and heat loss.
6, there are a variety of forms, can be selected according to different mold structure, generally will be fixed on the template.
7. In the mold used in the right angle injection machine, since the main channel is opened on the parting surface, it is not necessary to pull out the conglomerate in the main channel in the direction of the axis of the road, and the main channel can be designed into a thick cylindrical shape.