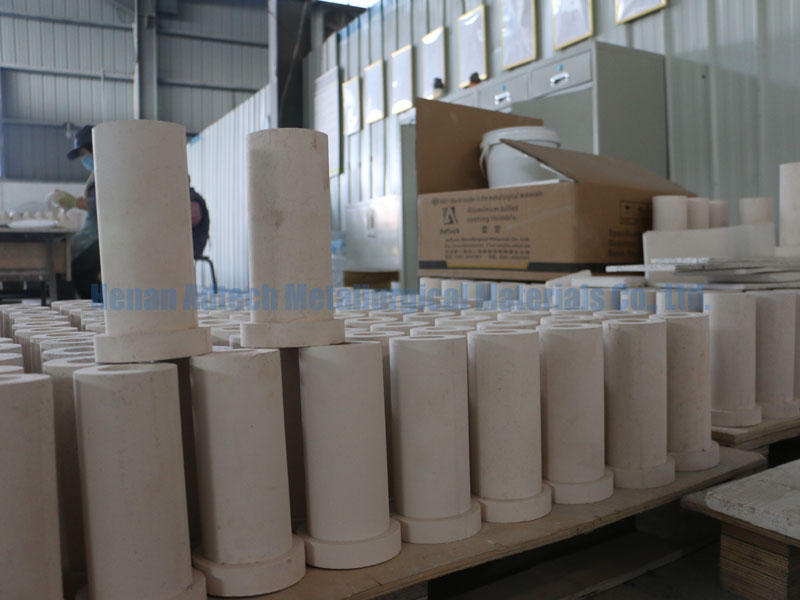 08 5月

Ceramic Nozzle and Ceramic Tube For Continuous Casting Tundish Launder

Ceramic Nozzle and Ceramic Tube For Continuous Casting Tundish Launder

The stopper rod and Ceramic Tube are made of high-silicon melt material, which has strong corrosion resistance and no pollution to metal solution. It can be used multiple times.
Meet the technical needs of aluminum alloy precision casting products such as aviation and transportation that produce high added value and high technical performance requirements.

Instructions:
To assemble and use the flow control bar and the flow tube as drawings. Keep them smooth, clean, undamaged and seamless.
Check the sealing around the tube holder and launder, to seal by ceramic fiber paper or ceramic fiber blanket is recommended.
Adjust controller system which is match with flow control bar and make sure proper assembling.

Product Advantages
AdTech plugs are used in conjunction with Ceramic Tube for low pressure casting to regulate aluminum flow.
The submerged tube is also called the bet tube, and the stopper rod is also called the flow control rod. The two are used together for the ingot casting. The materials are made of SiO2 fused material. The material has strong strength, erosion resistance and thermal shock. Good, long life and so on.
The use of non-stick aluminum with our boron nitride coatings is excellent.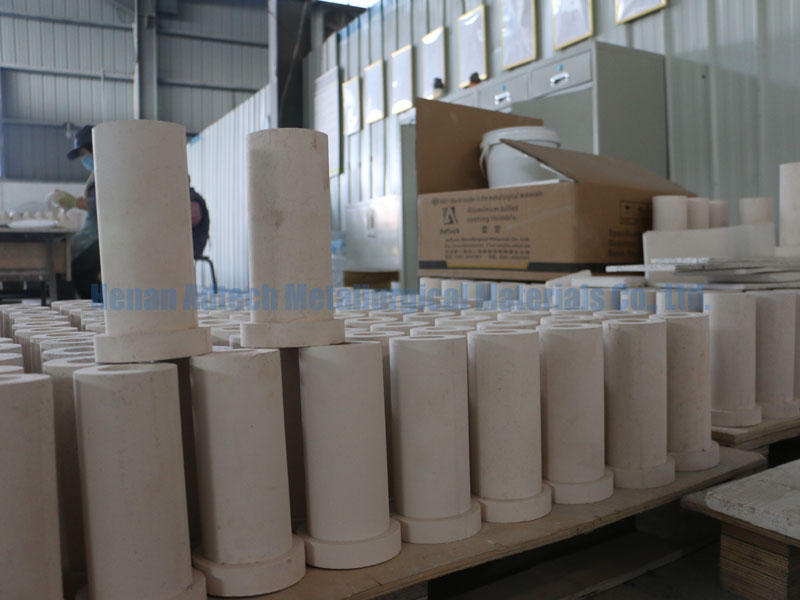 Product Advantages
Ceramic Tube has the advantages of high strength, erosion resistance, impact resistance, thermal shock resistance, and a smoother surface.
Ceramic Tube is used with boron nitride (BN) coatings and has a normal life of 50-100 castings;
The high flexibility of operation and use enhances the use effect of the molten metal transfer equipment to save energy and reduce consumption.
Instructions for Use
Corresponding to the drawing structure, the installation plug and Ceramic Tube are used together to ensure smooth, clean, no damage and no gap.
Check whether the sealing of the flow tube bracket of the Ceramic Tube is complete with the flow groove. It is best to use ceramic fiber paper or ceramic fiber blanket to seal.
The controller system of the plug-in flow control device is adjusted to achieve precise assembly and use, and the casting can begin.
ADTECH keeps focusing on the manufacture of the metallurgical material.
ADTECH is one pioneer following by the International Enterprise, who keeps focusing on the manufacture of the metallurgical material.
1.Ceramic Foam Filter
2.Degassing Unit
3.Filter Box
4.Hot-top casting series
5.Roll casting nozzle
6.Flux series
7.Other Metallurgical Material