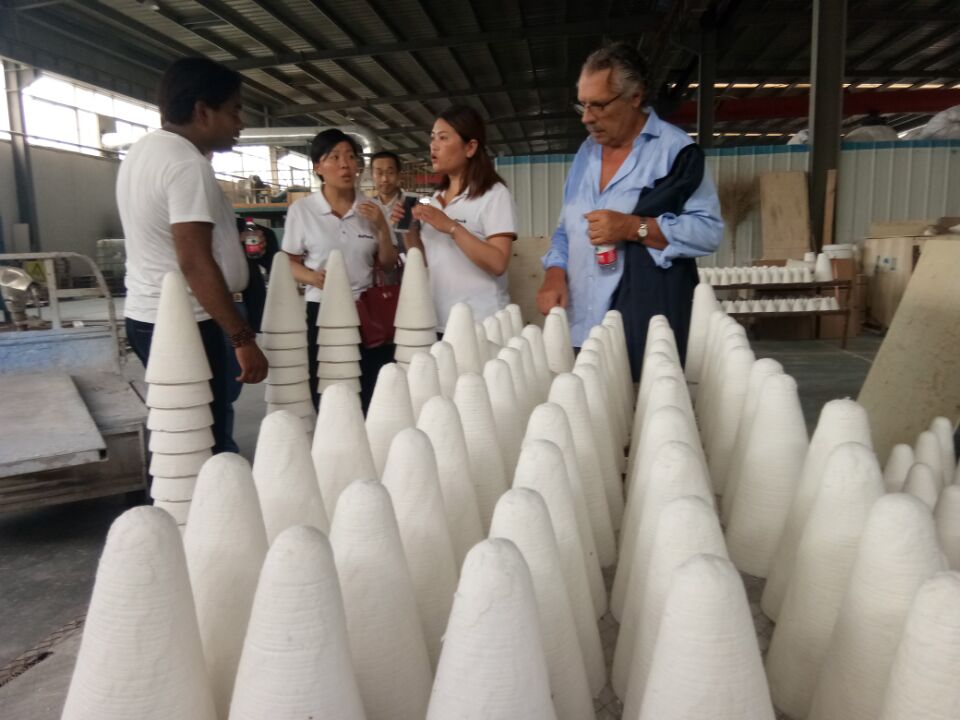 27 9月

Ceramic Fiber Plugging Cone

Ceramic Fiber Plugging Cone taper is generally 10% to 15%, in order to reduce the heat loss of aluminum water surface, reduce metal consumption and easy to take off the cap.
The corner radius and the radius of the corner of the insulating cap are beneficial to reduce heat loss and increase the feeding effect.
Ceramic Fiber Plugging Cone has a larger upper corner and a smaller lower part, which gradually transitions to the shape of the inner opening of the aluminum ingot mold.
The use and maintenance of clay brick lining insulation cap can be used multiple times. It should be smoothly centered when placed. After each use, the surface should be coated with refractory mud and heated to bake and dry. The insulation lining can only be used once.
The insulation board is usually hung or inlaid after casting the train type. The insulation board should be dry and the shape should be regular.