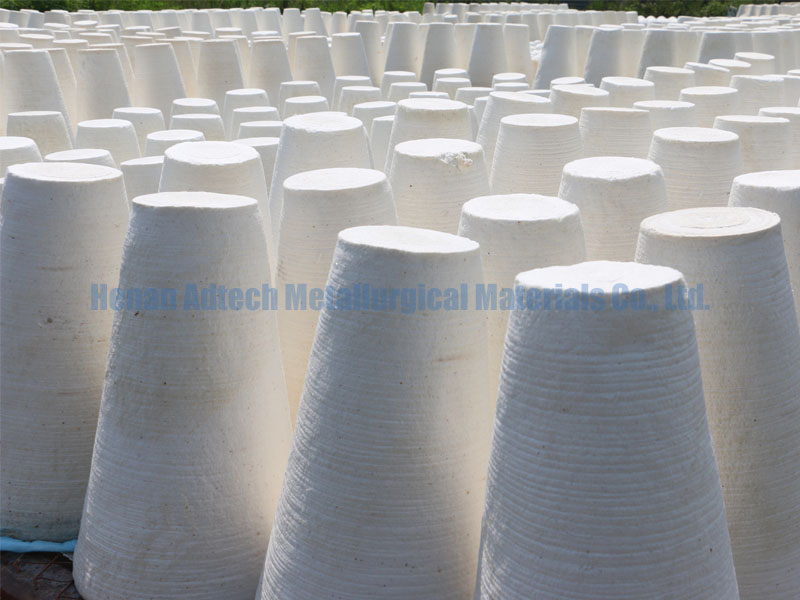 28 3月

Aluminium Plant Plugging Aluminum Liquid Aluminum Silicate Plug

Aluminium Plant Plugging Aluminum Liquid Aluminum Silicate Plug

Aluminum silicate high-temperature plugs are also sometimes referred to as insulating caps, plug plugs, plugging aluminum fluids, aluminum
silicate high temperature plugs, and aluminum water plugs. It is mainly made of high-grade aluminum silicate fiber and other formulations
made by vacuum forming. It is suitable for the heat preservation and sealing of aluminum melting furnaces, refining furnaces, static
furnaces and other outlets, making the aluminum and aluminum alloy casting process more convenient, safer and more reliable.

Evans aluminum silicate plugs are made of high-quality ceramic fiber cotton as the raw material and made by vacuum forming process. They
have superior high temperature performance and self-supporting strength. The product has good anti-wear and exfoliation properties, is not
wetted by aluminum water, and maintains high thermal insulation, light weight, and impact resistance.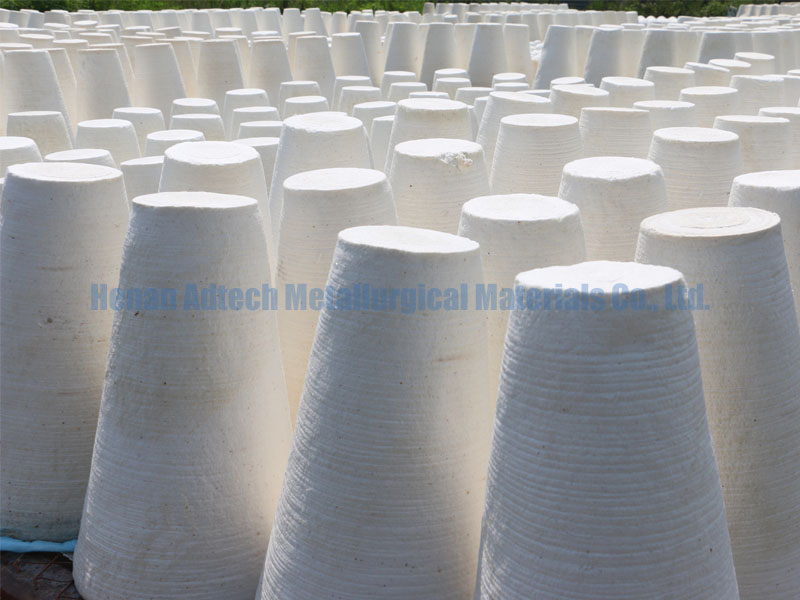 Shape and delivery:
To meet the special shaped products required by the aluminum industry aluminum factory for specific production processes, each type of plug
requires a special mold according to its shape and size. According to the performance requirements of the product, it is necessary to use
different binders and additives to meet the requirements.
Vacuum forming special-shaped products can have a variety of sizes and shapes, including tubular, conical, dome-shaped and box-shaped, most
of the shaped products can be produced in accordance with the requirements of customers, but some special-shaped products can also be
stocked for customers , Such as casting caps and casings used in the non-ferrous metals industry, vacuum forming holes for the
petrochemical industry, etc.