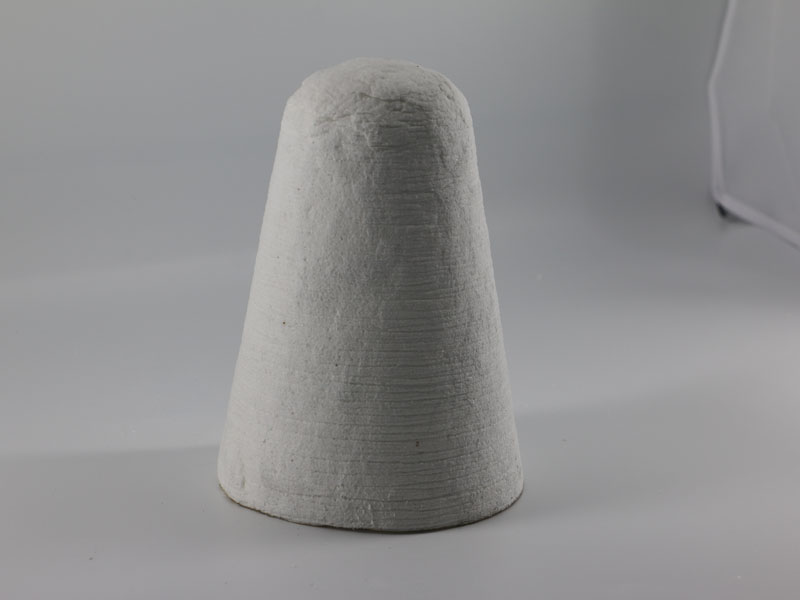 08 3月

Referactoy Ceramic Fiber Cone Tap Out Cone

Referactoy Ceramic Fiber Cone Tap Out Cone is to control the flow of molten aluminum in the launder.
The aluminum silicate plug is sometimes also called heat preservation plug, heat preservation cap, Tap Out Cone, heat preservation plug of the water outlet furnace mouth. Mainly made of high-grade aluminum silicate fiber and other formulas through vacuum forming, it is suitable for aluminum alloy smelting furnace, refining furnace, static furnace and other water outlet furnace mouth insulation and sealing, making the aluminum alloy casting process more convenient and safer.

The high-temperature plug is made of high-aluminum fiber, from the original hand-made process to the vacuum suction filtration automatic equipment molding process, with high production efficiency and high quality stability, and the yield can reach 99%.
It has uniform mass distribution, higher hardness than ordinary plugs, tight blockage, no aluminum and no slagging, and is used for liquid metal flow control and interception of tanks and kilns.

Referactoy Ceramic Fiber Cone Tap Out Cone product advantages
High-aluminum fiber vacuum suction molding, non-stick aluminum and no slag.
Excellent compressive and flexural strength.
Low thermal conductivity, thermal shock resistance.
The size error is small.
The temperature rises, cools quickly, resists airflow erosion, and is resistant to rapid cold and heat.
Ceramic fiber plugs have low shrinkage within the temperature range of their use, and maintain the characteristics of high heat insulation, light weight and impact resistance.