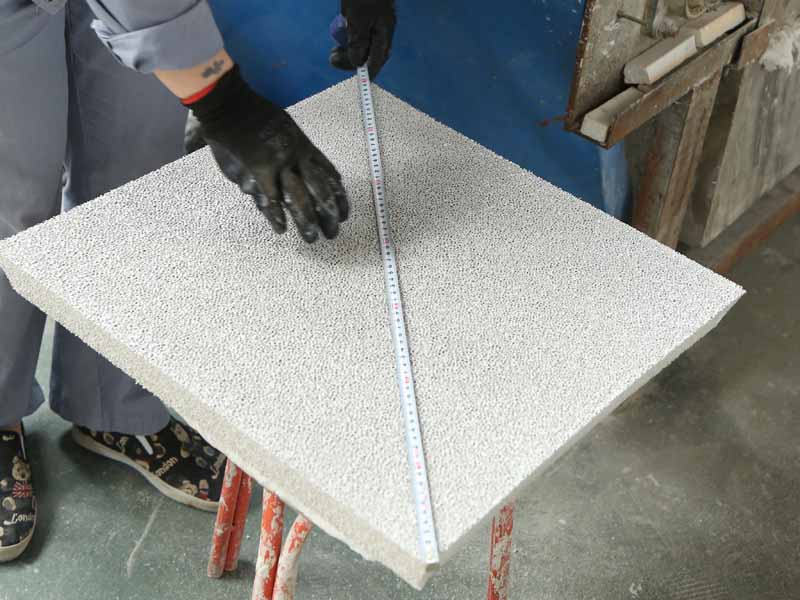 28 7月

Foundry Ceramic Filters Philippines

Foundry Ceramic Filters Philippines mainly for filtration of aluminum and alloys in foundries and cast houses.
With the excellent resistance to attack and corrosion from molten aluminum, Ceramic Foam Filter can effectively remove inclusions, reduce trapped gas and provide laminar flow, and then the filtered metal is significantly cleaner.Cleaner metal results in higher-quality castings, less scrap, and fewer inclusion defects, all of which contribute to bottom-line profit.
-reduce scrap related to inclusions,
-reduce costs related to inclusion defects,
-increase productivity with higher extrusion or rolling speeds
-increase casting flexibility with easy alloy changes
-no holding metal.

Foundry Ceramic Filters Philippines Features
-Superior dimensional tolerances
-Stable chemical composition
-Highest filtration efficiency
-Excellent strength
-Resistant to corrosion attack by molten aluminium and alloys
-Beveled edges and compressible gasket

Foundry Ceramic Filters Specification
Working Temp ≤1200°C
Porosity 80~90%
Compression Strength (Room Temperature) ≥1.0Mpa
Volume Density ≤0.5g/cm3
Thermal Shock Resistance 800°C to room temperature 5 times

Foundry Ceramic Filters Application
non-ferrous and alumina alloys, hightemperature gas filter, chemical fillings and catalysis carrier etc.

Whole range of porosities from PPI 10 up to PPI 60 (PPI = pores per inch).
Filters are available in all common sizes:7x7x2″, 9x9x2″,12x12x2″, 15x15x2″,17x17x2″,20x20x2″, 23x23x2″.Other sizes can be customized upon request.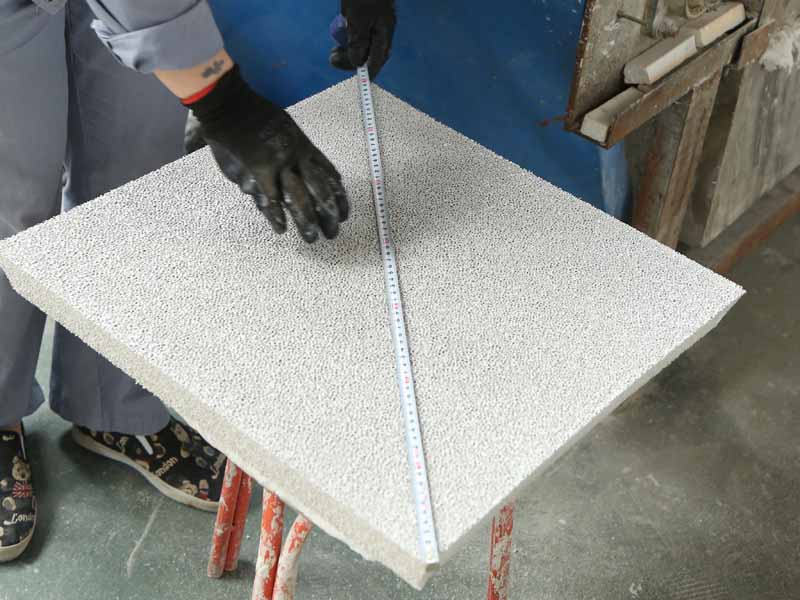 Foam ceramic filters are used to filter impurities of aluminum alloy liquid, to meet the requirements of aviation and transportation.In high value-added, high-tech performance aluminum alloy precision castings, such as computer hard drives, micron aluminum foil wool, printing, PS board basic materials, jet turbine engines Fan blades, etc.
1. With the principle of adsorption and filtration, it can effectively remove large inclusions in molten aluminum, and effectively adsorb small inclusions, improve filtration accuracy, and effectively improve product qualification rate and product quality for you.
2. Under the action of thermal stress of 650-720℃, the non-foam filter will fall off, which can effectively reduce the pollution of molten aluminum and improve the surface quality, product performance and microstructure of your product.