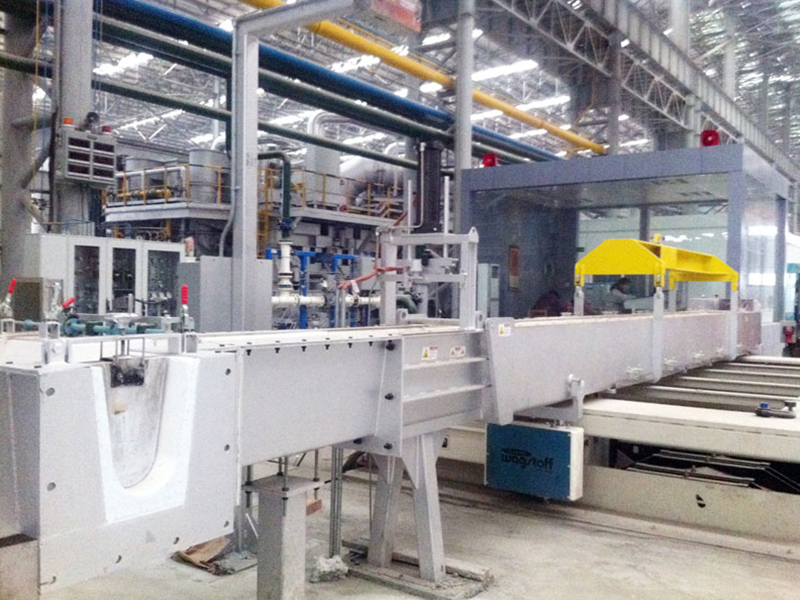 26 2月

Casting Launder

Casting Launder

High temperature resistant heat preservation flow tank The equipment has a long life lining, adopts new high silicon melting material forming technology, strong corrosion resistance, non-stick aluminum, and no pollution to aluminum liquid.
It meets the production technology of aluminum products that meet the requirements of high added value and high technical performance. The integrated launder equipment from AdTech is installed between the furnace and the casting machine and has a dual function: conveying and holding;

High temperature insulation Casting Launder product description
It is processed by wet vacuum forming process. The strength of this kind of product is higher than that of fiber blanket and vacuum forming felt, and it is suitable for high temperature field where steel strength is required.

Casting Launder Features:
High compressive strength, long service life; low heat capacity, low thermal conductivity; non-brittle material, good toughness; accurate size, good flatness; easy to cut and install
Convenient work; excellent wind erosion resistance; continuous production, uniform fiber distribution, stable performance; excellent sound absorption and noise reduction performance.

Casting Launder Typical Application:
Steel industry: expansion joints, lining insulation, heat insulation sheets and mold insulation; non-ferrous metal industry: tundish and runner cover for pouring copper and copper-containing alloys; ceramic industry: lightweight kiln structure and furnace Hot surface lining, furnace temperature zone separation and fire blocking material; glass industry: molten pool is lined with insulation, burner block; kiln construction: hot surface refractory (alternative fiber blanket), heavy refractory Lining, expansion joints; light industry: lining of industrial and domestic boiler combustion chambers; petrochemical industry: high-temperature heating furnace lined with hot surface materials.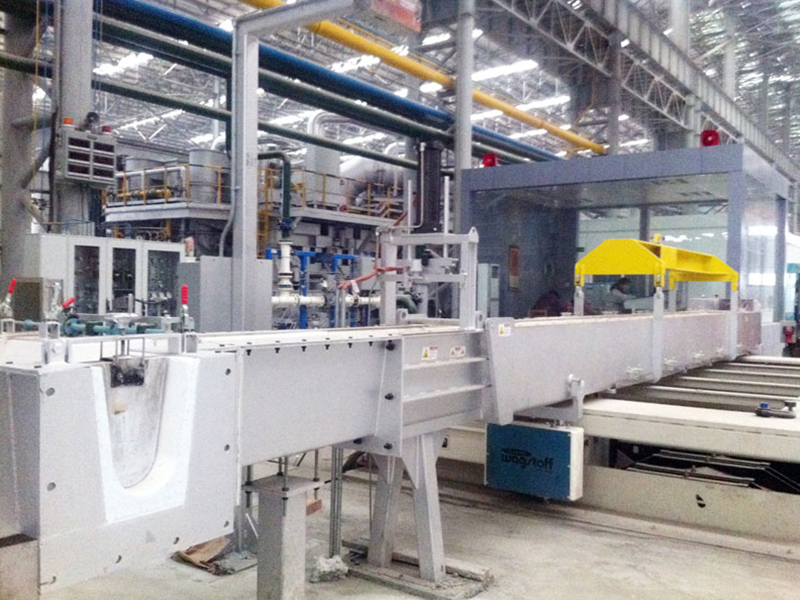 Casting Launder Product Type
Ordinary aluminum silicate ceramic refractory fiberboard
Standard aluminum silicate ceramic refractory fiberboard
High-purity aluminum silicate ceramic refractory fiberboard
High aluminum aluminosilicate ceramic refractory fiberboard
Zirconium aluminum silicate ceramic refractory fiberboard
Casting Launder Product Performance
1, can directly catch the flame, high-speed airflow erosion resistance, strong wind erosion resistance
2, high temperature performance, thermal shock resistance, low heat fusion, high pressure strength under high temperature conditions
3, the thickness is proportional to the bulk density
4. Due to the addition of the electrodeless binder, the product has high compressive strength and good toughness.
5, safe and convenient
The Casting Launder, also known as high temperature resistant heat preservation trough, is a silicic acid fiber product, which is mainly used for the distribution and transmission of aluminum liquid with high heat preservation requirements, such as the active flow trough on the casting and rolling, and the distribution flow on the same horizontal casting disc. groove.