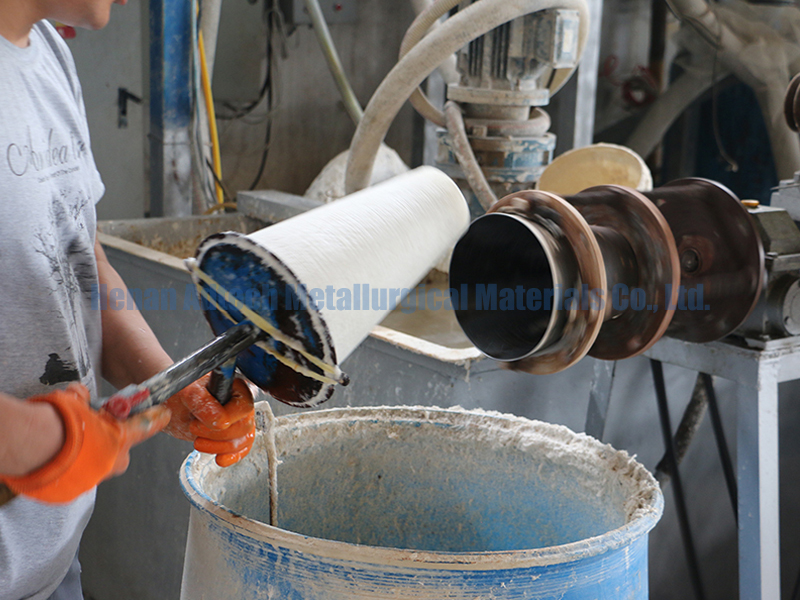 18 9月

Tap Out Cones for Aluminium Casting

Tap Out Cones for Aluminium Casting
High quality, high toughness, precise size, bulk export
Most aluminum smelting furnaces or holding furnaces in the aluminum foundry industry have aluminum nozzles that are sealed with high temperature resistant ceramic fibers.
Ceramic fiber plugs are also called water furnace mouth insulation plugs, insulation plugs, insulation plugs, insulation caps, insulation plugs.
Our company chooses 1,260 °C ceramic fiber by vacuum forming, precise technology and advanced equipment, so that each plug has a flat surface, more importantly, proper hardness and toughness, not easy to break, not peel off, adapt to machinery or Manual plugging and removal operations.
It is applied to aluminum melting furnace, static furnace and other aluminum water blocking furnace. It is suitable for aluminum melting furnace, refining furnace, static furnace and water outlet, which makes the aluminum and aluminum alloy casting process more convenient, safe and reliable.
Our company has a stable supply of today's user-size ceramic fiber plug heads and graphite rotor insulation sleeves, which is enough to witness the safety and reliability of our materials and dimensional accuracy.

Description of ceramic fiber shaped parts

Made of high quality ceramic fiber cotton as raw material and made by vacuum forming process.
The purpose of developing this product is to produce a profiled product with rigidity and self-supporting strength with superior high temperature performance.
Each product needs to be made into a special mold according to its form and size. According to the performance requirements of the product, different binders and additives are selected to meet the requirements of use.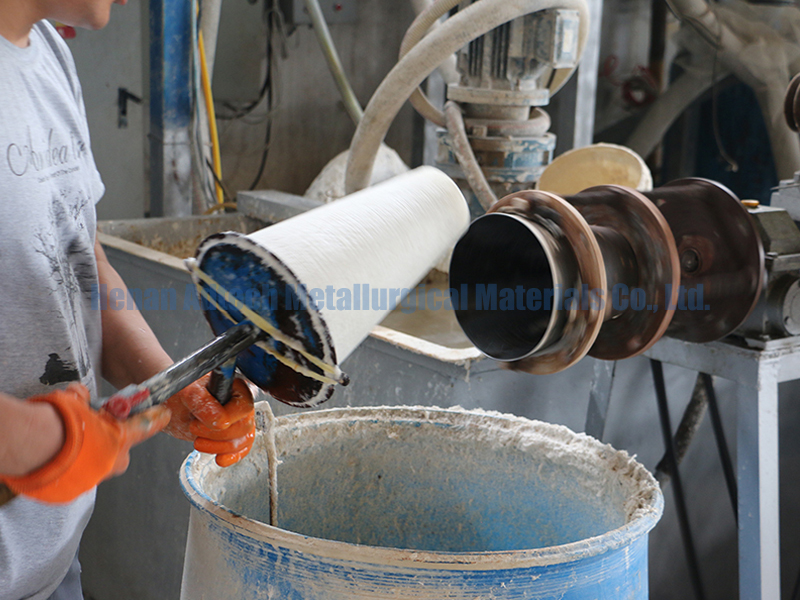 Characteristics of ceramic fiber shaped parts
Tap out cone has a low shrinkage over their temperature range and are highly insulating, lightweight and impact resistant.
Unburned materials are easily cut or machined.
During use, the ceramic fiber shaped parts are resistant to abrasion and spalling and are not lubricated by most molten metals.
Tap Out Cones manufacturing process
1. Drawing confirmation or sample specification determination
2. Mold making
3. Sample molding
4. Sample testing
5. Mass production
6. Drying and drying
7. Packing
8. Delivery
Customers use ceramic fiber shaped parts main products
Ceramic fiber casing
Ceramic fiber riser
Tap Out Cones
Ceramic fiber ring
Produces Tap Out Cones in a variety of sizes and shapes
Including rectangular, circular, tubular, conical, semi-circular, dome-shaped and square box, etc.
Most shaped products can be produced according to customer requirements, and some shaped products can also be used for customer inventory.
For example, casting caps and casings for the non-ferrous metals industry, and vacuum forming for the petrochemical industry.
Tap Out Cones General Features
High temperature and heat shock resistance The physical and thermal properties of various ceramic fiber shaped parts are generally similar to those of corresponding grades of vacuum formed sheets.