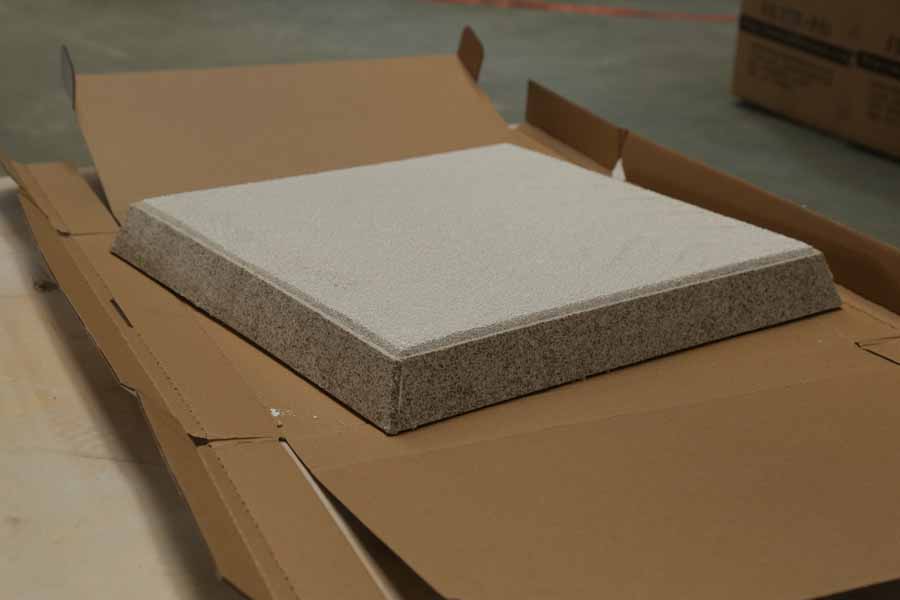 01 3月

Silicon Carbide Ceramic Filter

Silicon Carbide Ceramic Filter

Silicon Carbide Ceramic Filter Introduction
Silicon Carbide Ceramic Filter is mainly made of high-grade aluminum silicate fiber made of aluminum silicate fiberboard, uniform material, good toughness and excellent thermal insulation performance.
It can be applied to the insulation lining of molds such as high temperature sealed environment and cast aluminum rods, which can meet the needs of customers for thermal insulation.
Silicon Carbide Ceramic Filter is an essential configuration for forming a smooth filter cavity when using a ceramic filter plate to filter aluminum and aluminum alloy solutions. The filter front box product provided by the company has excellent heat resistance, aluminum resistance and rate and solvent washout. Good thermal insulation performance, high strength and strong resistance to mechanical shock.
In order to effectively realize the filtration efficiency of the Silicon Carbide Ceramic Filter, in addition to the general specifications, it can be designed according to the customer's needs.

Silicon Carbide Ceramic Filter Instructions
1. Clean the filter box.
2. Gently put the filter plate into the filter box and press the sealing gasket around the filter plate by hand to prevent the aluminum liquid from flowing.
3. Evenly preheat the filter box and filter plate to bring it close to the temperature of the aluminum liquid. Preheat to remove moisture and facilitate initial transient filtration. Preheating can be carried out using electrical or gas heating. Under normal circumstances, it takes about 15–30 minutes.
4. Pay attention to the change of aluminum hydraulic head during casting. The normal starting pressure head is 100-150mm. When the aluminum liquid begins to pass, the pressure head will drop below 75–100mm, and then the pressure head will slowly increase.
5. During the normal filtration process, avoid knocking and vibrating the filter plate. At the same time, the launder should be filled with aluminum water to avoid too much disturbance of the aluminum water.
6. After the filtration is finished, remove the filter plate in time and clean the filter box.

Silicon Carbide Ceramic Filter Particular Value: in gravity casting and low pressure casting in metallic aluminum or aluminum alloy molds, the aluminum liquid filter has a gasket made of a soft, flexible strip of ceramic fiber material on its peripheral surface.