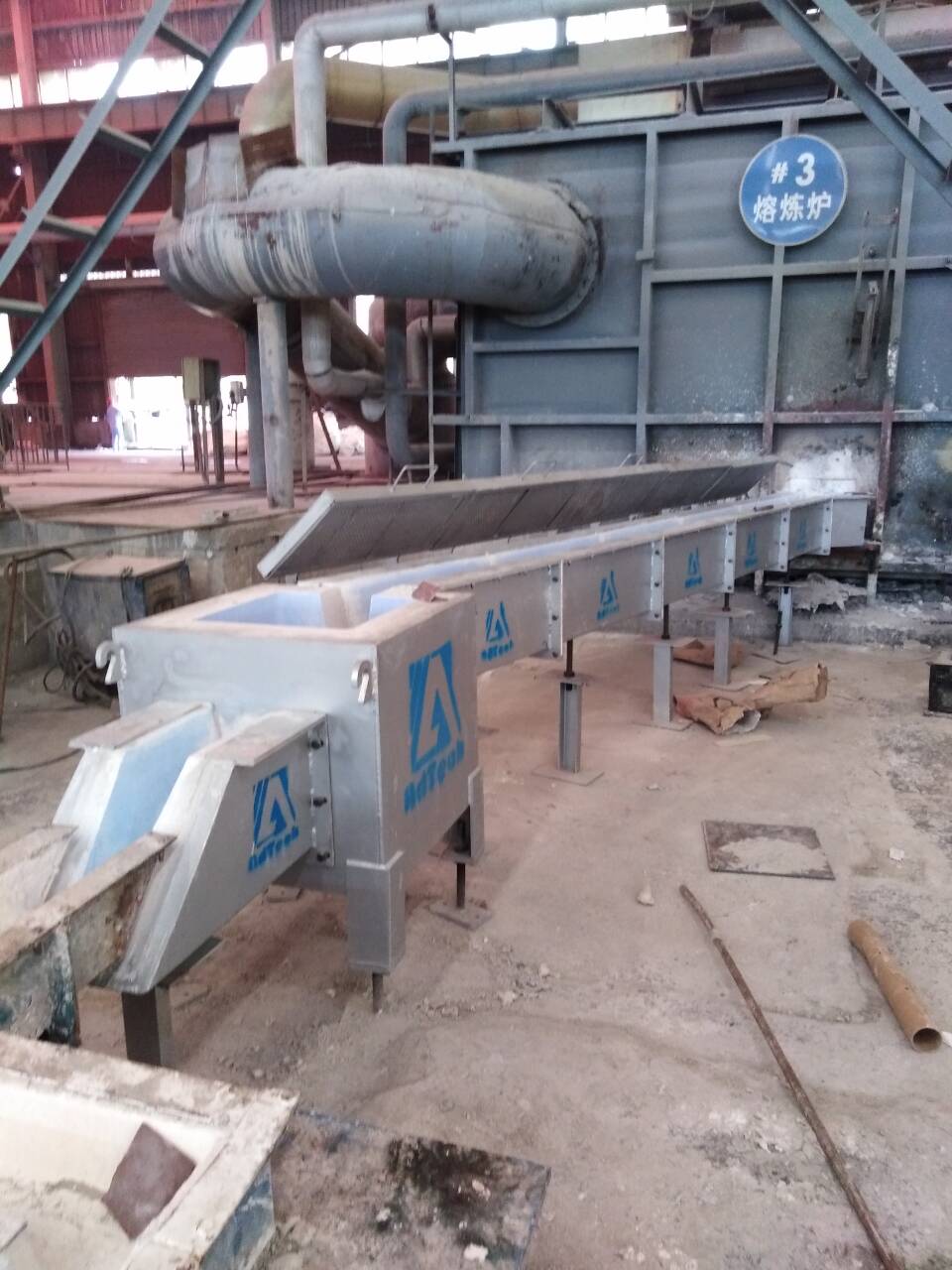 29 10月

Molten Aluminium Launder System

Molten Aluminium Launder System is an insulation channel for conveying molten aluminum. The shell of the runner is welded by steel plate, and a U-shaped tank made of heat-insulating refractory material is installed inside.

Ceramic Fiber Launder should be designed to be as short as possible, and it is best to be airtight. One can avoid excessive drop in the temperature of the molten aluminum, and secondly, it can avoid secondary pollution of the molten aluminum.
At present, China mostly adopts a closed flow trough with a cover. In order to facilitate maintenance, the runner should be movable or removable.

The outlet (furnace eye) of the mixing furnace is equipped with an aluminum liquid flow control device. In order to make the aluminum liquid flow smoothly in the launder, the launder is usually made into a certain slope. The length and direction of the launder depends on the configuration of the mixing furnace and the aluminum ingot casting unit.

Advantages of Molten Aluminium Launder System
The product has excellent high-temperature insulation performance; it can not burn, carbonize, release toxic gases in an open flame at 400-700 degrees, has good moisture resistance, and is resistant to shock and compression.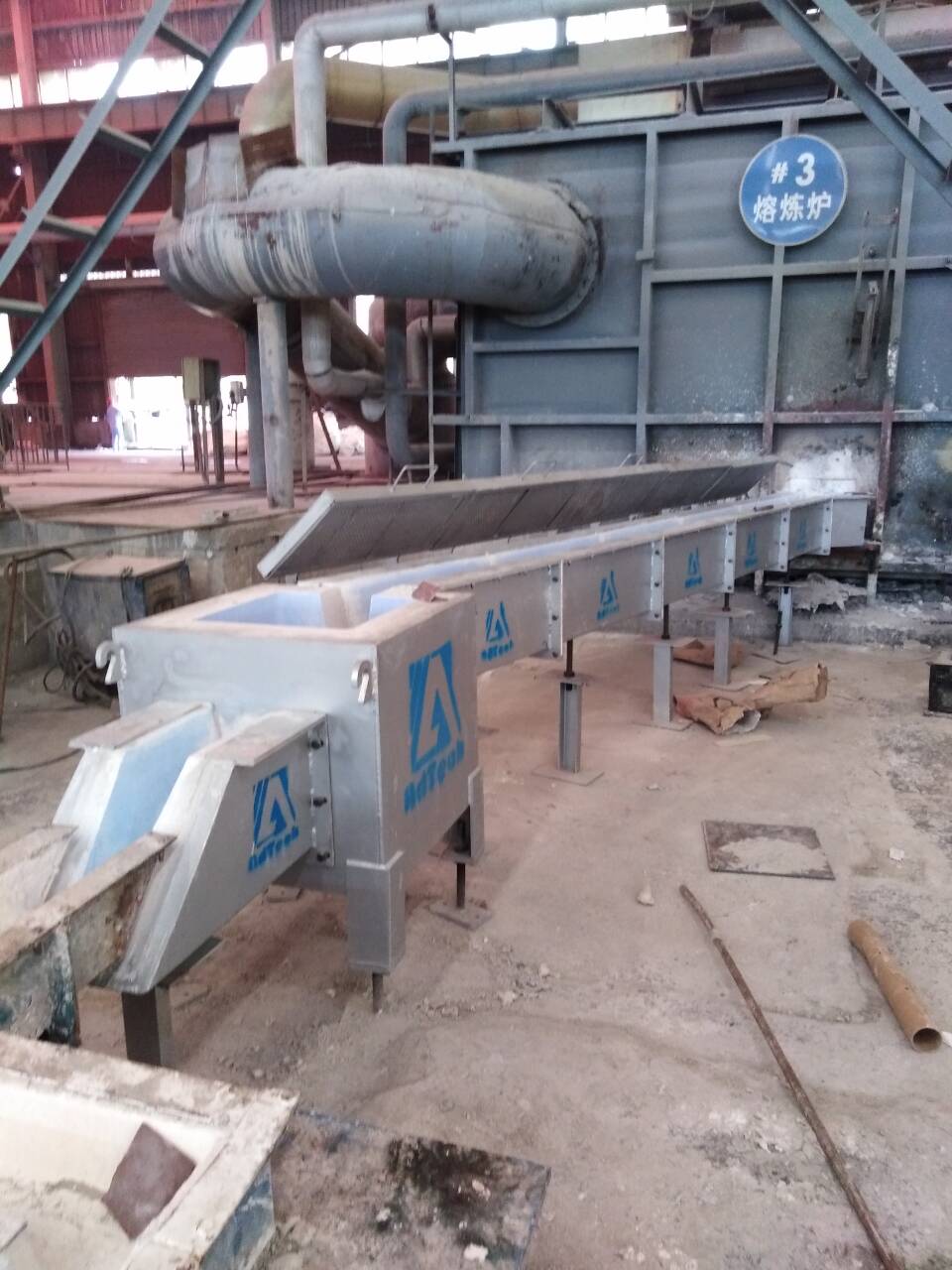 Products can be customized according to user needs
1. High overall structure strength.
2. Save time and save the steps of on-site mixing, pouring or ramming and baking of refractory castables.
3. Save the consumption of refractory materials, such as refractory mud. The refractory preforms are assembled with tenon joints, and there is no straight seam. Once the furnace is completed, it can be quickly heated up and put into use.
4. Prefabricated into various shapes at will, with good thermal shock stability, high strength and good peeling resistance.