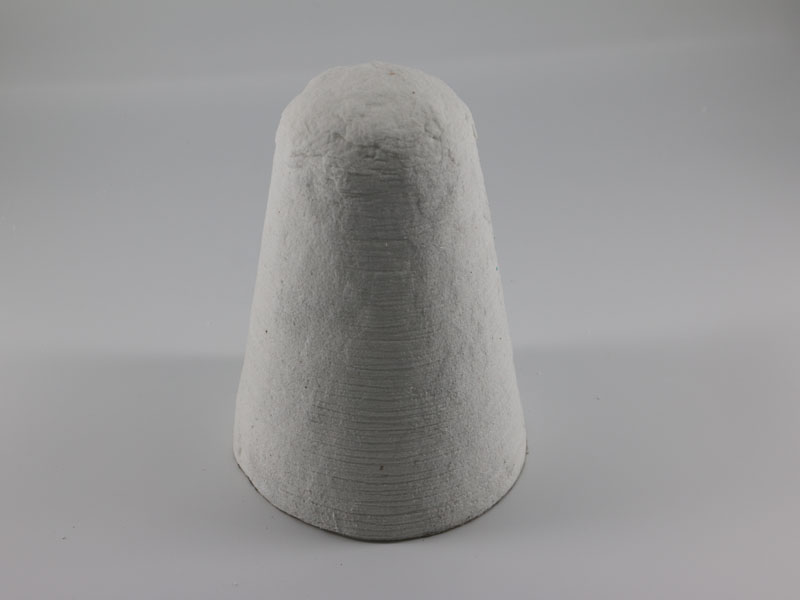 12 11月

Mini Ceramic Fiber Cone

Mini Ceramic Fiber Cone Product Description

Mini Ceramic Fiber Cone is made from high quality ceramic fiber cotton and is made by vacuum forming.
The purpose of developing this product is to produce a profiled product with rigidity and self-supporting strength with superior high temperature performance.

The ceramic fiber shaped parts are all shaped products that meet the specific production steps of certain industrial sectors.
Each type of product needs to be made into special mold according to its shape and size.
According to the performance requirements of the products, the unused bonding agents and additives are selected to meet Requirements.

Mini Ceramic Fiber Cone has a low shrinkage over its temperature range and maintains high thermal, lightweight and impact resistance.

Unburned materials are easily cut or machined. The product is resistant to abrasion and spalling during use and is not wetted by most molten metals.

Shape and delivery: Vacuum formed Tap Out Cones can be available in a variety of sizes and shapes, including tubular, conical, dome and square boxes. Most shaped products can be produced according to customer requirements.
but some shaped products are also Can do inventory for customers, such as cast caps and casings for the non-ferrous metals industry, vacuum forming for the petrochemical industry, and other fire holes.

General characteristics: The physical and thermal properties of various shaped articles are generally similar to those of corresponding grades of vacuum formed panels.