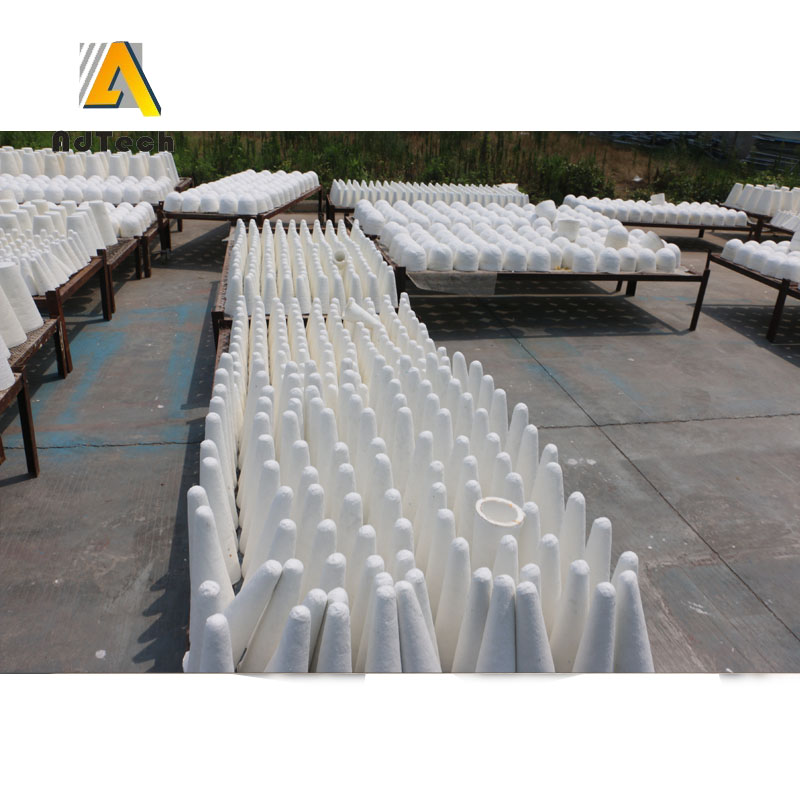 24 9月

Vacuum Formed Cones

Vacuum Formed Cones is used in aluminum melting furnaces, static furnaces and other aluminum water plugging furnaces. It is suitable for aluminum melting furnaces, refining furnaces, static furnaces and water outlets.
The aluminum and aluminum alloy casting process is more convenient, safe and reliable. Our company has a batch supply of ceramic fiber plugs and graphite rotor insulation sleeves of different sizes. This is enough to witness the safety and reliability of our materials.

Vacuum Formed Cones Product Description
1. Unburned materials are easily cut or machined. During use, the product is resistant to abrasion and spalling and is not wetted by most molten metals.
2, shape and supply: vacuum forming shaped products can have a variety of sizes and shapes, including tubular, tapered, dome-shaped and square box shape, most shaped products can be produced according to customer requirements, but some shaped Products can also be used for inventory, such as casting caps and casings for the non-ferrous metals industry, and vacuum forming for the petrochemical industry.
3. General characteristics: The physical and thermal properties of various shaped products are generally similar to those of corresponding grades of vacuum formed sheets.
4. Special treatment: If necessary, a vacuum forming hardener or refractory clay can be applied to the shaped article to provide a protective layer.