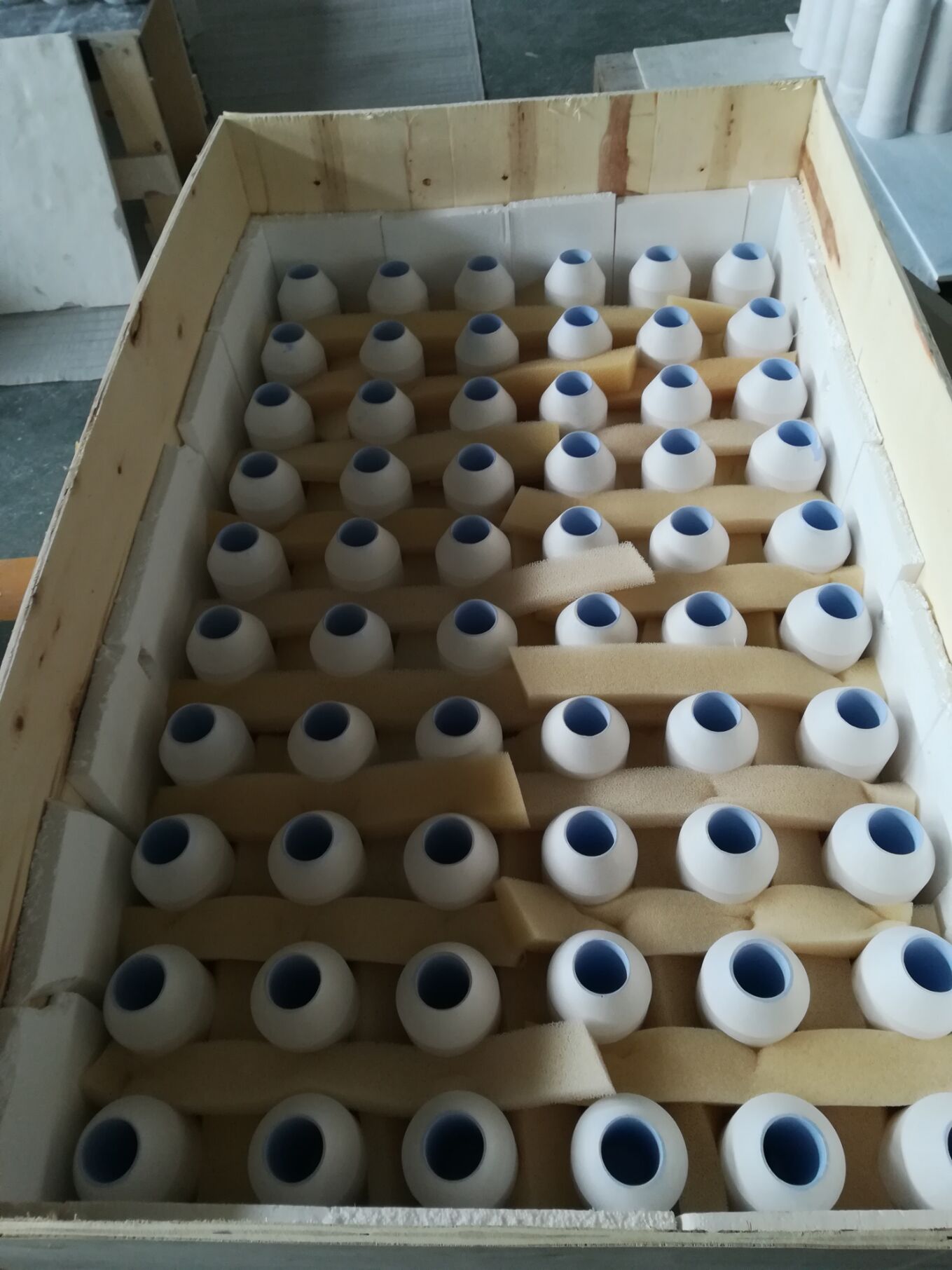 05 3月

Ladle Shrouds

Ladle Shrouds is part of the automatic flow control equipment for molten aluminum in the casting and rolling production line, which can keep the liquid level stable, reduce oxidation, and improve the quality of molten aluminum.

It has the following advantages
1. Strictly control the filling speed of molten aluminum to improve product consistency
2. Realize that the molten aluminum transported from the furnace to the casting machine is controlled in a laminar flow state to keep the liquid level stable, reduce oxidation, and improve the quality of the molten aluminum
3. Automated during operation, site personnel can stay away from dangerous areas to improve safety
4. Reduce manpower requirements and reduce human losses
5. Significantly improve production efficiency and quality, and significantly improve user economic benefits

2. Main functions
1. Automatically control the flow rate of the molten aluminum from the holding furnace to the degassing tank, keep the molten aluminum level stable, and achieve long-term stability of the flow rate of the molten aluminum
2. Automatically monitor the temperature of molten aluminum, and automatically control heating in real time
3. Monitor the liquid level of the launder and the height of the front box, reduce the broken belt, improve the crystal uniformity, and improve the product quality
4. Realize the temperature control of the molten aluminum within the required range, while reducing gas consumption and cost.

3. Equipment composition
Liquid level monitoring sensor
Alumina Ceramic Stopper & Ladle Shrouds
Temperature monitoring sensor
Automatic control system and other components

4.Use industry
Suitable for aluminum plate, aluminum rod continuous casting and continuous binding industry
Aluminum ingot and aluminum rod semi-continuous casting industry
And other industries that require strict flow control of aluminum melt.