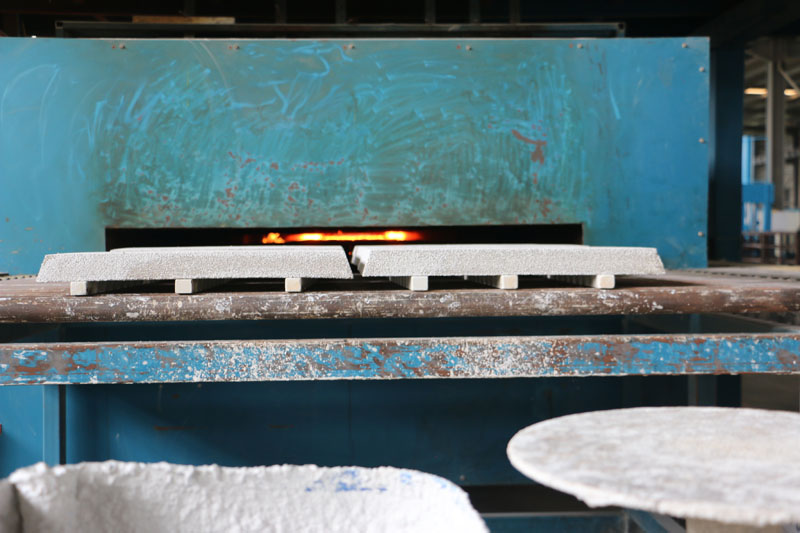 20 3月

Filter Foam Manufacturers

Filter Foam Manufacturers

Filter Foam Manufacturers Adtech is specializing in the production of ceramic filter plates, and also operating various types of ceramic filter spare parts; warmly welcome new and old customers to call for price comparison, trial use, large quantity Congyou!

Adtech digested and absorbed German advanced technology, applied porous ceramic pore forming technology and inorganic ceramic membrane gel technology, developed and produced ten kinds of models, more than 10 kinds of ceramic filter plates.
It covers a variety of ceramic filter plates circulating in the market; due to the selection of special materials and structural design that is most conducive to gas and liquid flow, ceramic filter plates enjoy high reputation in the market and are widely used in the aluminum industry. Filtration, degassing, etc.

As a core filter component of ceramic filter, compared with similar brand products, ceramic filter plate has the advantages of high mechanical strength, stable performance, long service life and superior suction performance.

Filter Foam Manufacturers Adtech Promises:
For the first time, no limit, users can try our company's ceramic filter board first, and then pay after the customer is satisfied!

Filter Foam Manufacturers Adtech is a comprehensive high-tech enterprise integrating R&D, production and sales. The company actively introduces advanced production technology and high-grade imported equipment from abroad, specializing in the production of ceramic filter plates, aluminum water filter plates, zirconia filter plates, Online degassing equipment, flow trough, filter box, high temperature plug and other products; with high temperature, corrosion resistance, wear resistance and so on.

The ceramic filter plate can effectively remove large inclusions in the aluminum liquid, and improve the surface quality and product performance of the object; therefore, it is widely used in the production fields of aluminum profiles, aluminum foils, aluminum alloys, etc.; ceramic filter plates It has high mechanical strength, good chemical properties, strong filtration capacity and excellent wear resistance. It can be used for industrial solid-liquid separation and material dewatering.