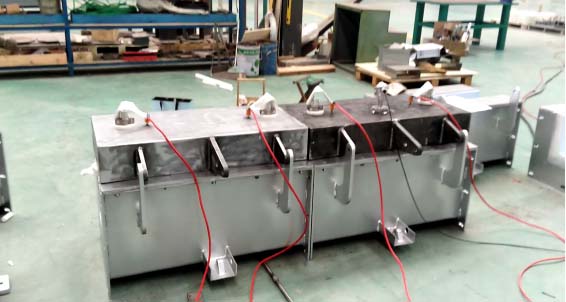 31 5月

Electric Heating Aluminum Silicate Ceramic Trough

Electric Heating Aluminum Silicate Ceramic Trough

Aluminum Silicate Ceramic Trough is also known as: alumina ceramic heat preservation Launder. AdTech is a manufacturer of high performance sealing and heat preservation Alumina ceramic insulation Aluminium Launder Equipment specializing in the development and production of new materials.

Aluminum Silicate Ceramic Trough has a long life lining, adopts new high-silicon melt material forming technology, strong corrosion resistance, non-stick aluminum, non-polluting performance to aluminum liquid, and meets high value-added and high-tech production. Performance requirements for aluminum production technology know-how.

AdTech Alumina ceramic insulation Aluminium Launder is installed between the furnace and the casting machine. It has a dual function: conveying and insulation. It is mainly used for aluminum liquid transportation between aluminum alloy precision casting aluminum melting furnace, purification furnace, casting platform, degassing and filtration outside the furnace. Such as: computer hard drives, micron-sized aluminum foil wool, PS board base for printing, cans, jet turbine engine fan blades and other products.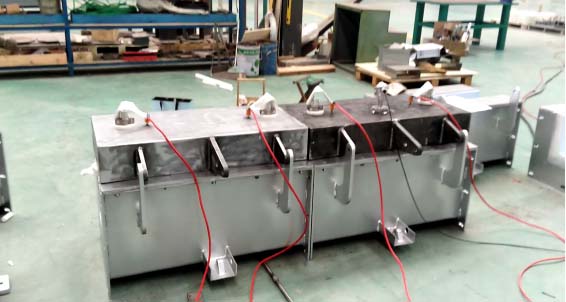 Aluminum Silicate Ceramic Trough Spareparts
Heating Element
Control Voltage Element
Hydraulic Control Element
Electric Heating Ceramic Trough contains aluminum silicate casting material for aluminum casting and vertical casting. The casting material produced by AdTech has high density and the surface is specially treated by aluminum titanate coating, which greatly improves the corrosion resistance and thermal insulation performance of aluminum resistant liquid. , prolonging the service life and reducing the production cost of the enterprise;
Aluminium Foundry Launder Manufacturer AdTech has made great demands on the quality control of each flow cell. Since the listing, it has received favorable comments from users and users. I believe that our brand will get more in the future. Applications.