09 11月

Degassing Equipment

Degassing Equipment

As there are large amounts of hydrogen, metallic and non-metallic impurity in aluminum and aluminum alloy melting. If these harmful impurity cannot be removed before casting, then it will cause blowhole, slag inclusion, shrinkage and other casting defects in the surface and inside of casting products, which seriously affect the casting physical, chemical, mechanical performance and deep processing property.

Working principle of molten aluminium Degassing Equipment

Molten aluminium refining Degassing Equipment use argon or nitrogen as a refining medium, remove hydrogen, impurity from motel aluminum, graphic rotor put into molten aluminum, bring refining gas into molten aluminum through high speed rotation graphic rotor, small bubbles will be produced and evenly dispersed in molten aluminum after graphic rotor and liquid aluminium high speed contact, as hydrogen partial pressure of bubble is zero and molten aluminum hydrogen partial pressure is high, the hydrogen of liquid aluminum will spread into the bubble gradually, at the same time, liquid aluminum metallic and non-metallic impurity will be absorbed on the bubbles surface. The bubbles that carry the impurity float on the top, so as to remove the hydrogen and impurity from liquid aluminium.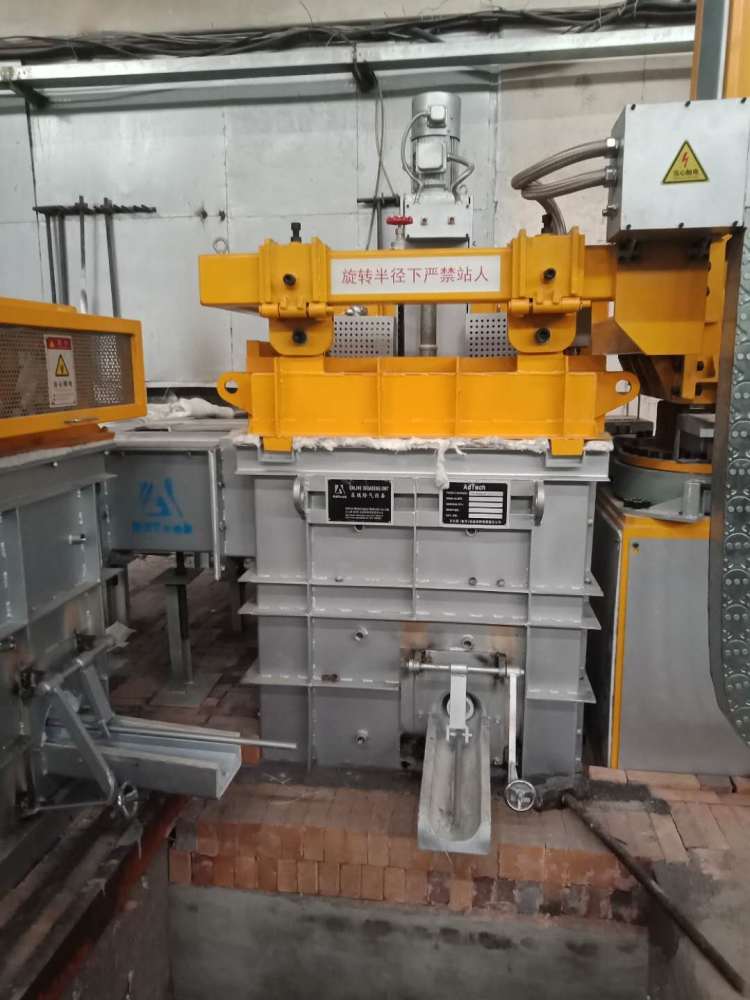 Features of Molten aluminium refining Degassing Equipment
High efficiency for degassing, greatly reduce the NG products that blowhole, slag inclusion, shrinkage caused. Improve the rate of finished products.
Environmental friendly, no pollution, use argon or nitrogen as the refining medium, can work with refining flux for better effect.
Reduce refining cost and labor strength.
No corrosion to the crucible furnaces and transfer ladles.
Minimize the secondary pollution in processing procedure.
The main shaft of machine adopts high temperature resistant bearing, motor with air cooling device, reduce the motor working temperature and extend the using life.
Set the emergency shutdown button, simple and safe operation, strong structure, less maintenance.
The rotor rotating speed can adjusted in real time by frequency converter, convenient for using in different degasing and refining situations.