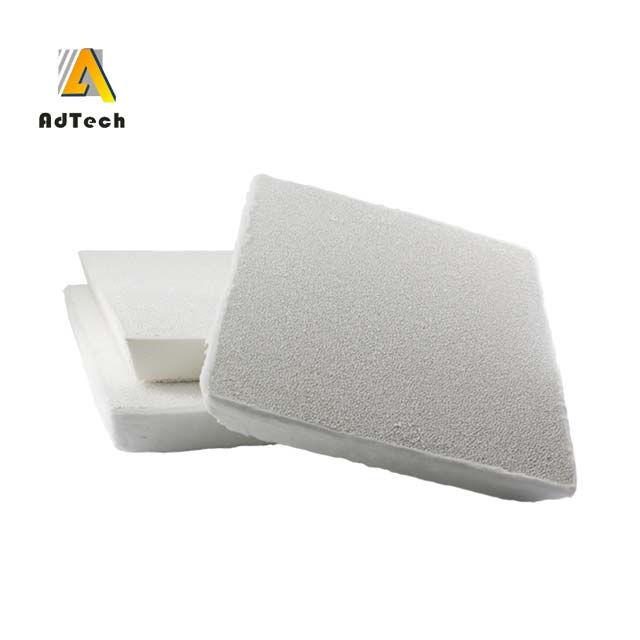 15 11月

Customized Alumina Ceramic Filters

Customized Alumina Ceramic Filters from Adtech, which is a company that develops, produces and sells casting auxiliary materials.
The company has always adhered to the development strategy of science and technology development, customer satisfaction as the business purpose, and constantly improve product quality, and vigorously develop high-tech products.
The company strengthens the cooperation and cooperation with research institutes, universities and large-scale foundry enterprises, and is committed to the research and development and promotion of new environmentally friendly casting materials.
The company's products have always maintained the development potential of producing one generation, reserve one generation, and developing one generation.
At present, the company's new environmentally friendly foundry coatings have been widely used in many large and medium-sized enterprises, and have made positive contributions to the rapid development of China's foundry industry.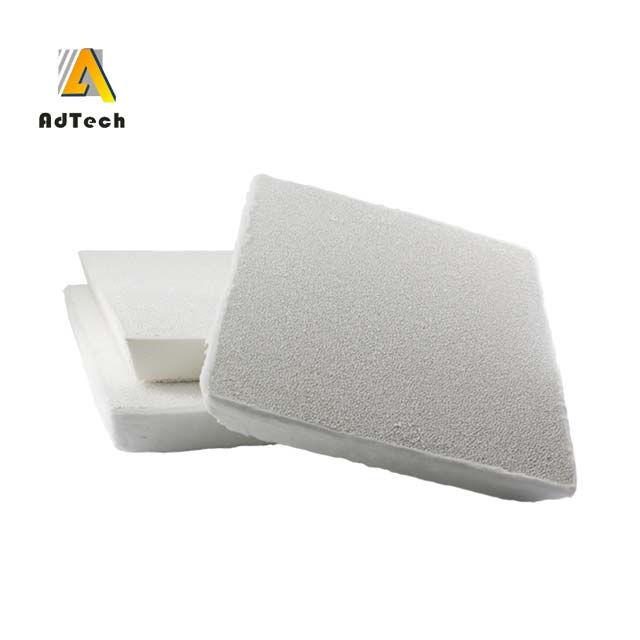 Ceramic foam filter use method
1, clean the filter box
2. Gently put the filter plate into the filter box and press the sealing gasket around the filter plate by hand to prevent the aluminum liquid from flowing.
3. Preheat the filter box and filter plate evenly to make it close to the temperature of the cast aluminum solution.
4. Pay attention to the change of the aluminum hydraulic head during casting. The normal starting pressure head is 75-150mm.
When the aluminum liquid begins to pass, the pressure head will drop below 25mm.
Then the indenter will slowly increase.
5. After the filtration is finished, remove the filter plate in time and clean the filter box.
Introduction to Customized Alumina Ceramic Filters
1, can effectively eliminate large inclusions in the aluminum liquid.
2. It can remove fine inclusions of several micrometers size which are incapable of conventional processes in aluminum liquid.
At the same time, because the fine inclusions are filtered out, the effective number of crystal nuclei in the aluminum liquid is reduced.
The aluminum liquid grows under large supercooling conditions, the solidification time is shortened, and the microstructure is refined.
3. Reduce the hydrogen content in the aluminum liquid.
The hydrogen atoms can be adsorbed on some of the oxidized inclusions, and the oxidized inclusions can become the core of the bubble growth, so that the impurities are removed while filtering off the inclusions.
4. By adsorption, the content of harmful elements in the aluminum liquid (Na K) can be removed.