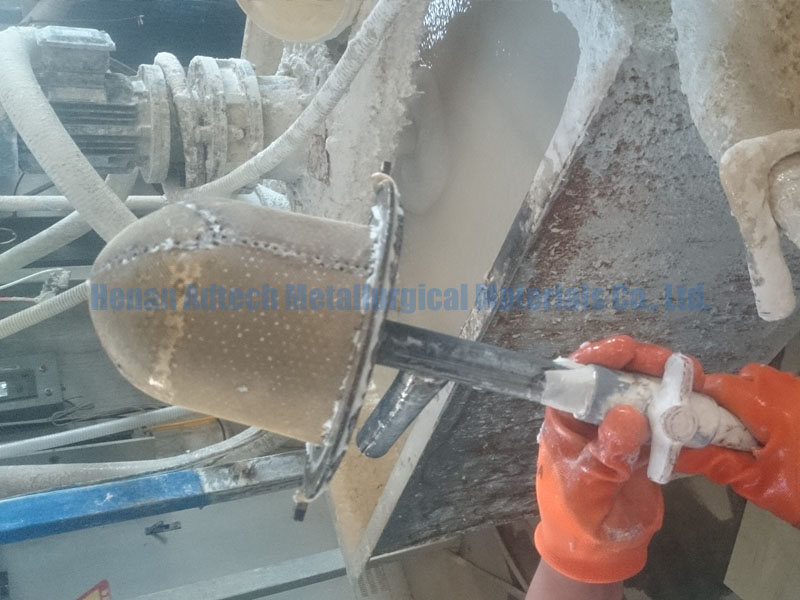 18 9月

Ceramic Fibre Cone

Ceramic Fibre Cone used for molten aluminium

Ceramic Fibre Cone is made of loose cotton by wet vacuum suction molding to be dried and calcined to produce various fiber products with different weight, specifications, models and properties. Because of its excellent production equipment and stable raw materials, the products not only meet the complex thermal requirements of users, but each product is also like beautiful crafts.

Ceramic Fibre Cone Features
Excellent compression and flexural strength
Low thermal conductivity
Thermal shock resistance
High dimensional accuracy
Warming up and cooling down quickly
Anti-air scouring
resistance to rapid cold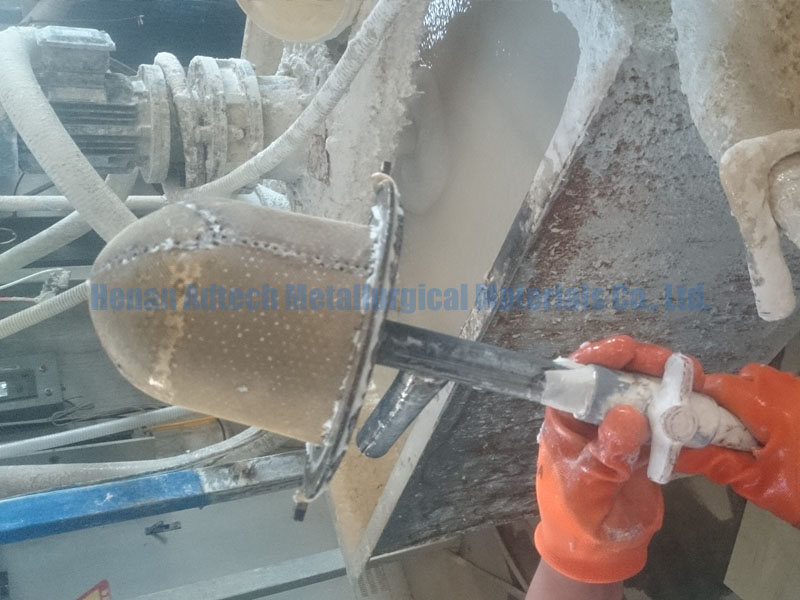 Ceramic Fibre Cone is made from high-quality, high-purity ceramic fiber fine cotton and is formed by vacuum forming.
The ceramic fiber shaped parts are all shaped products that meet the specific production steps of some industrial sectors. Each type of product needs to be made into special mold according to its shape and size. According to the performance requirements of the products, different bonding agents and additives are selected to meet the requirements. Requirements.
All profiled products have a low shrinkage over their temperature range and are highly insulating, lightweight and impact resistant.
Unburned materials are easily cut or machined. The product is resistant to abrasion and spalling during use and is not wetted by most molten metals.
Shape and supply: vacuum-formed shaped products are customized according to user requirements, including tubular, conical, dome-shaped and square-shaped. In addition to production according to customer requirements, some special-shaped products can also be used for customer inventory, such as Casting caps and casings for the non-ferrous metals industry, and vacuum forming for the petrochemical industry.
General characteristics: The physical and thermal properties of various shaped articles are generally similar to those of corresponding grades of ceramic fiberboard.
Special treatment: If desired, a vacuum forming hardener or refractory clay can be applied to the shaped article to provide a protective layer.
Made from high-quality ceramic fiber cotton vacuum forming process, Ceramic Fibre Cone has high temperature performance rigidity and strength, low thermal shrinkage, high heat insulation, light weight and impact resistance. It meets the high temperature insulation requirements of certain industrial sectors.
Other Aluminium Flow Control parts
Ceramic Fibre Cone shapes and supplies
Due to the uncertainty of the shape of the vacuum formed profiled products, it must be produced in accordance with the customer's drawings.
Technical characteristics
Low thermal conductivity, low heat capacity; tough texture, strong wind erosion resistance; excellent construction and installation performance; excellent thermal shock resistance and thermal stability;
Application range
Industrial kiln observation hole, thermometer insertion hole; industrial kiln burner, furnace door; sump and chute in aluminum product industry; thermal radiant heat insulation for civil and industrial heating devices; non-ferrous metal gully, groove lining, Casting caps; electromechanical equipment connection gaskets.