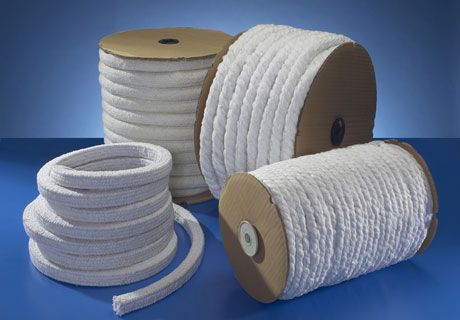 22 3月

Ceramic Fiber Rope

Ceramic Fiber Rope

Ceramic Fiber Rope can be used in various thermal equipment and heat transfer systems for fireproof, fireproof, thermal insulation and friction materials.

Ceramic Fiber Rope Product Features
High temperature resistance, low thermal conductivity, thermal shock resistance and low heat capacity.
Excellent high temperature insulation performance and long service life.
It has anti-melting aluminum, zinc and other non-ferrous metals.
Has good low temperature and high temperature strength.
Non-toxic, harmless, no adverse effects on the environment.
Easy to install and install.

Ceramic Fiber Rope Application range
Various kiln, high temperature pipeline and container insulation;
Furnace door, valve, flange seal, fire door and fire shutter material, high temperature furnace door curtain;
Engine and instrument insulation, fireproof cable covering materials, high temperature fireproof materials;
Insulation covering fabric, high temperature expansion joint filler, flue lining;
High temperature labor insurance products, fireproof clothing, high temperature filtration, sound absorption and other alternatives to asbestos applications.

Ceramic Fiber Rope Product Advantages
1) Continuous use temperature up to 1050°C (stainless steel wire reinforced), or 650 ° C (glass wire reinforced), the former can be used for a short time up to 1260 ° C.
2) Ceramic Fiber Rope has good resistance to acid and alkali corrosion and resistance to molten metal corrosion such as aluminum and zinc.
3) Good high temperature strength and thermal insulation performance (please refer to physical and chemical indicators).
4) Ceramic fiber cloth, tape, packing and other products using alkali-free glass fiber yarn as reinforcing material, which has higher electrical insulation and high-temperature electrical insulation than glass fiber.
5) Non-toxic, harmless, odorless.