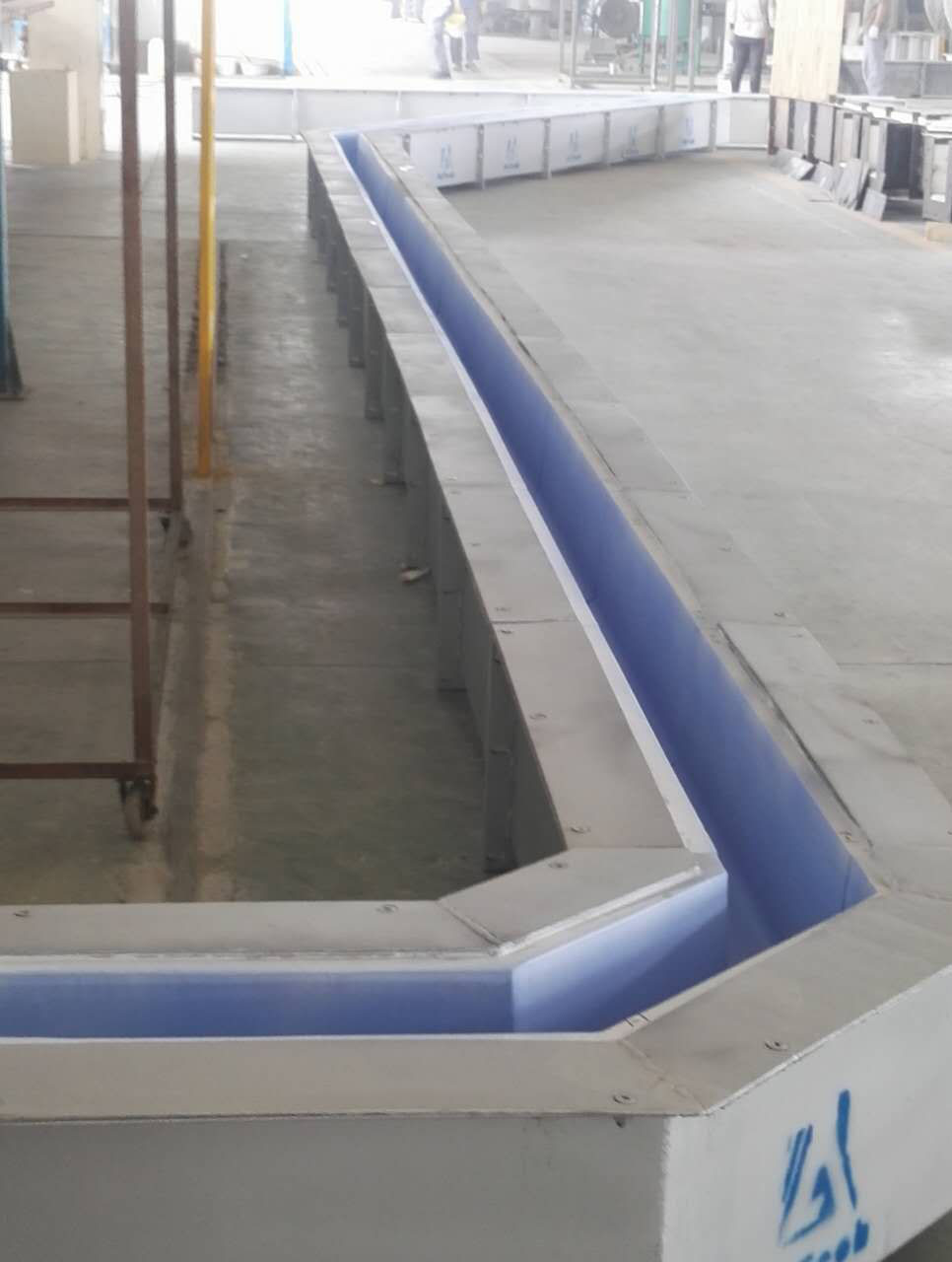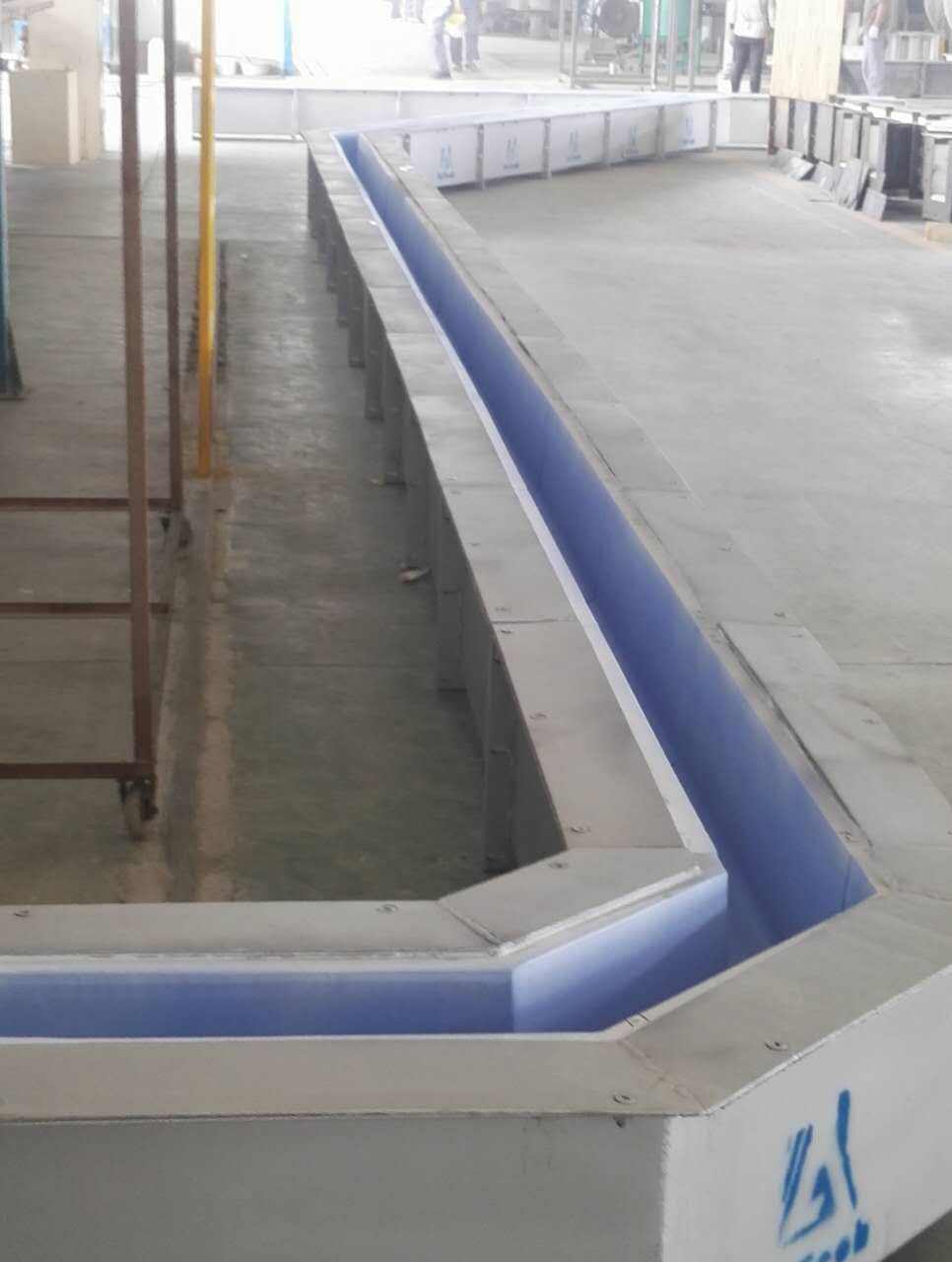 20 8月

Aluminium Refractory Launder

Aluminium Refractory Launder

Aluminium Refractory Launder is a channel, normally internally lined, used for the transfer of molten aluminium. Alfiso Launder is a good insulator, non-wetted by the molten aluminium, exhibit excellent mechanical strength including resistance to metal wear and physical damage.

We recommend to use ceramic fiber launder instead of traditional castable launder which make large temperature drop for longer distance metal transferring, combine with Adtech board as heat retention covers, a lot of energy can be saved. Another advantage is that ceramic fiber launders are available to be repaired.

Equipment:
Electric heated launder system
Optimally insulated
Hinged cover
Temperature control
Easy maintenance due to hinged cover
Features & benefits:
Reduced energy losses
High durability
Exact temperature control for casting process

Launders and heated launder covers provide considerable energy savings and are safe to work around. The Adtech Materials' heated cover system provides the cast house with a means to accurately pre-heat the launder system to virtually "steady state" condition.

The refractory is preheated to the target metal temperature to assure optimum starting conditions and negligible temperature drop from the furnace to the casting center.

Covered launders provide significant energy savings and are safer to work around. Rex Materials' covers are hinged for easy access. They use a Adtech? ceramic fiber element module retained in a steel shell. Pyrolite is extremely buoyant in molten aluminum.

All cover assemblies are provided with a 2000?F (1090?C) woven ceramic gasket where they rest on the top of the launder. This is to minimize both heat loss and potential cover gas outflow.

Materials supplies a trough heater system that is incorporated into the launder covers. The covers are designed to heat the surface of the refractory to the target metal temperature of 1300?F (700?C) to ensure optimum starting conditions. Rex Materials' heaters will, when supplied with the required power input, preheat the refractory
to the target temperature within 1 hour.

Aluminium Refractory Launder Optional Equipment Includes:

1.Stainless Steel Housings
2.Lift-Off Feature
3.Gas Distribution Systems
4.Auto-Off Switch
5.Process Control
6.Custom Design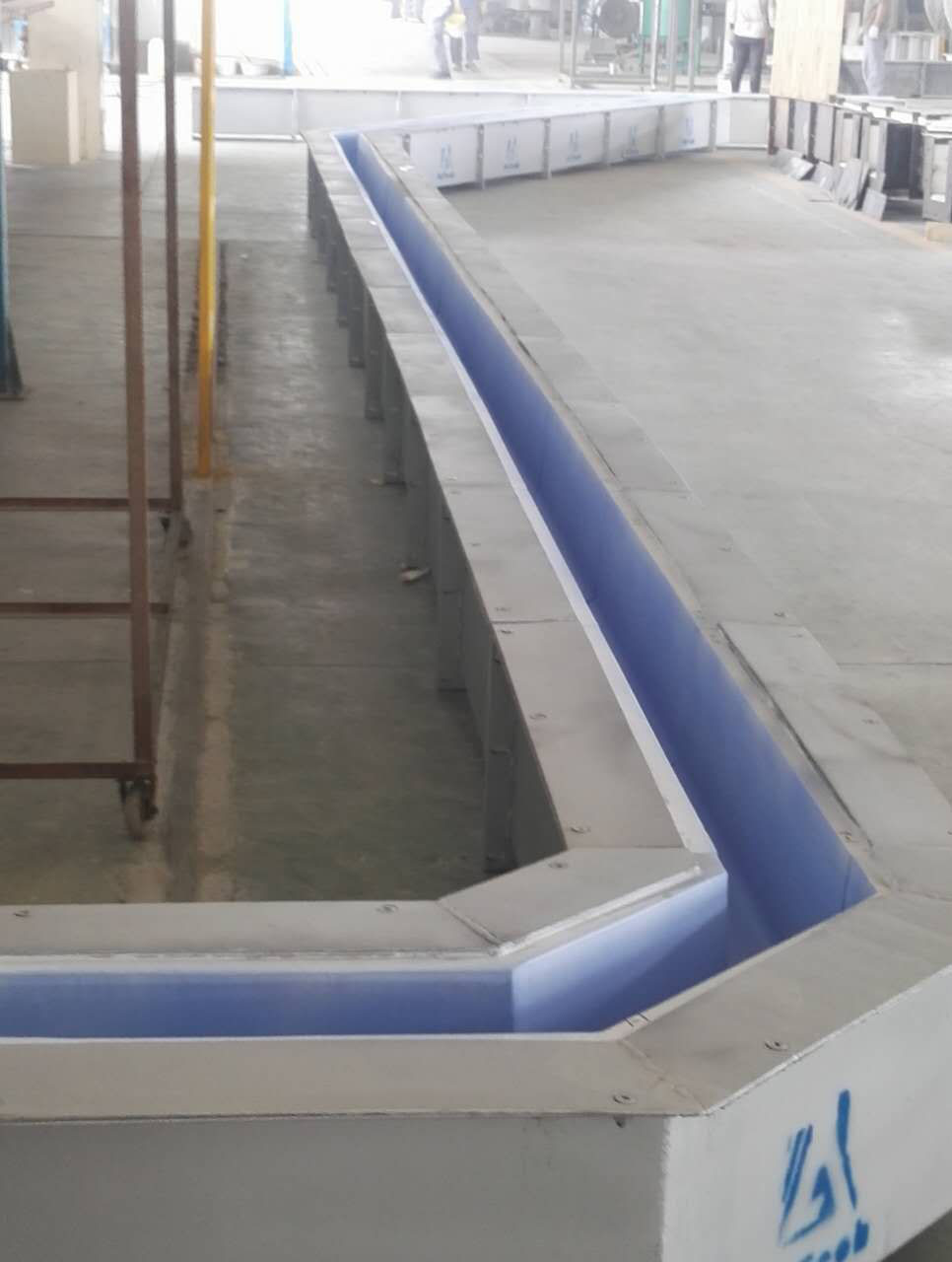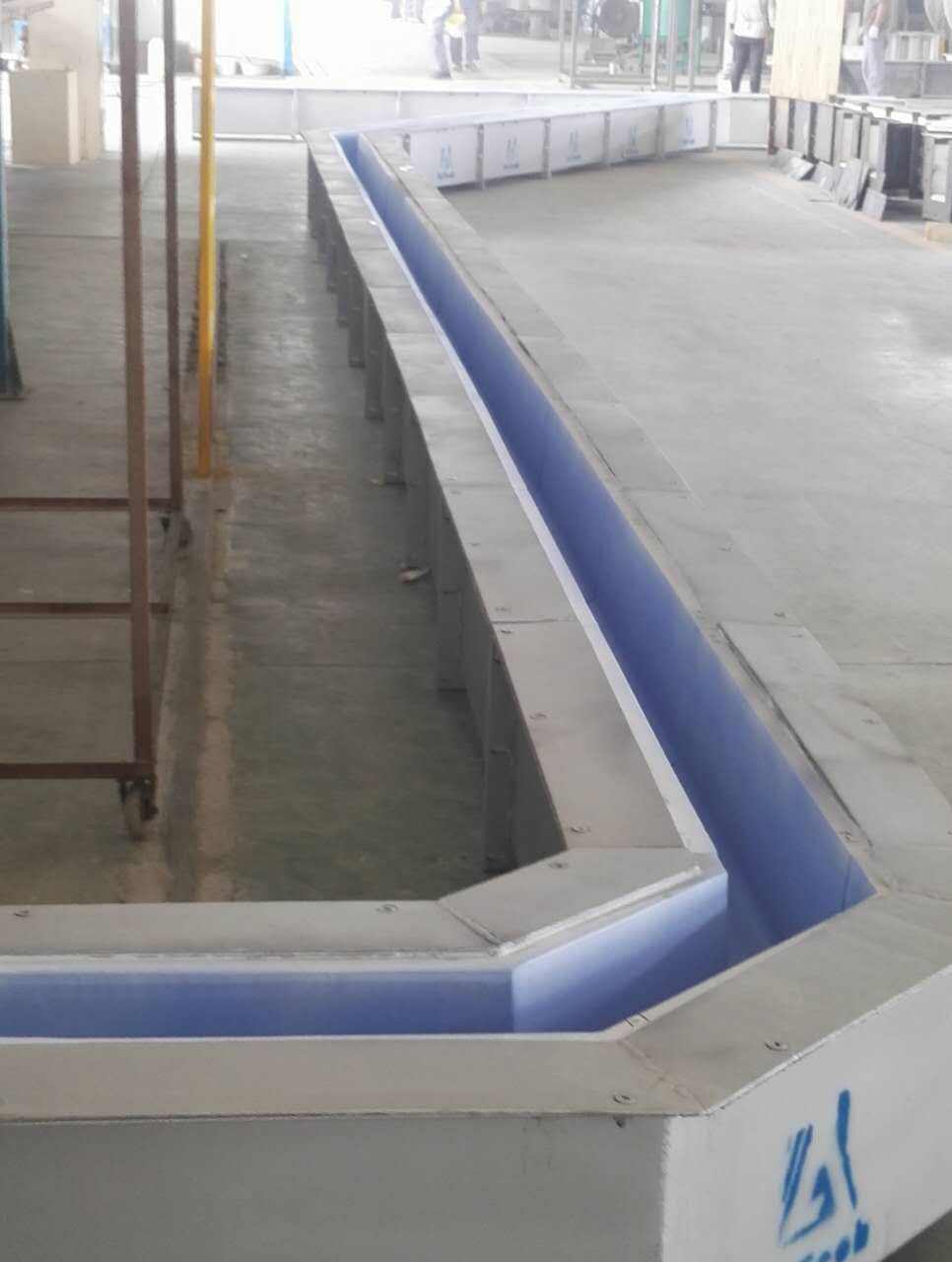 Precast Refractory Launders are one of Adtech Refractories primary product offerings from our fabrication department.
Our high quality launders have been provided to both aluminum industry customers and the non-ferrous market.
We have experience producing a large variety of different shapes for our customers in different industries.
We can often provide insight into causes of premature launder failures and offer material or design change recommendations to correct the problems.
Adtech Refractories offers a complete line of castables to choose from our in-house castline.
Adtech has experience casting most major manufacturers' castables. We have provided customers with precast refractory launder relines, as well as designed and built entirely new custom launder systems.
Precast refractory launders come in a number of shapes and sizes depending upon the industry. They can also be referred to as troughs, runners or a number of other industry names.
They run the gamut from very simple drop in place relines to custom precast pieces in Y or T configurations with seats for flow control components.
Particularly challenging for the refractories are surge bowls and runners.
This is where the refractory sees the greatest metal velocity and abrasion loss.
Adtech offers a number of proven solutions to ensure the longest service life in these areas. Please contact our sales and application engineering teams for more information specific to your application.