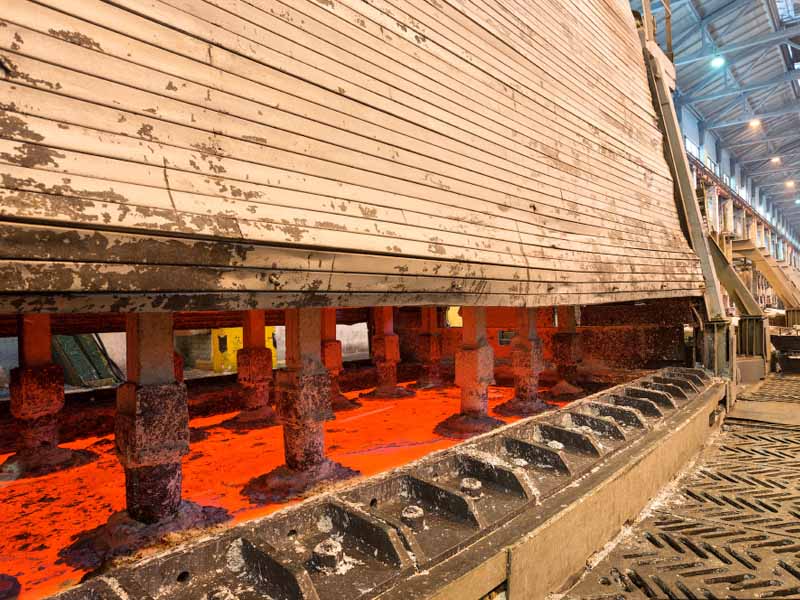 11 4月

Aluminium Molten Flux

Aluminium Molten Flux

Aluminium Molten Flux Instructions
The Molten Flux is a powdery granule. It is a special refining duster that is sprayed by a carrier gas (nitrogen or argon) to the bottom of the molten pool to form numerous bubbles in the aluminum liquid. The bubble floats upward from the bottom. The medium is in full contact with the molten metal, and the gas and inclusions in the aluminum liquid are brought to the surface of the aluminum liquid through physical and chemical action, and at the same time, the purpose of degassing and slag removal is achieved, and the refining agent has been proved to be pure aluminum after a large number of applications. And aluminum alloy degassing and slag has a significant effect.

Aluminium Molten Flux Advantages
The agent has low oxygen content and good fluidity, can effectively remove gas and slag, and produces less smoke, can maintain a good working environment, and can reduce the labor intensity of workers.

Aluminium Molten Flux Instructions
Put the powder refining agent into the dusting machine, spray it into the aluminum liquid through the gas outlet pipe, make the gas outlet pipe as close as possible to the bottom of the molten pool and drag the gas pipe back and forth to make the refining agent fully contact with the aluminum liquid to achieve refining. the goal of. During the refining operation, the operator can freely control the flow of the carrier gas and the refining agent through the barometer and the powder feeder rotation number, thereby controlling the degree of tumbling of the aluminum liquid and minimizing secondary pollution.

Molten Flux product advantages
1. Using the principle of metal liquid compound combination to develop and configure products, reduce smoke, reduce burning, environmental protection and economy.
2. Solved the problem of refining effect in the traditional use of high amount of aluminum ash. AdTech's refining agent is 1.5-2.0kg per ton of aluminum, and the amount of aluminum ash is 0.8-1%, which meets the requirements of high-precision aluminum alloy casting. Effectively increase the yield of molten metal by 0.6-0.8% to achieve energy saving and consumption reduction.
3. After proper heat treatment and sieving, the uniform particle size is favorable for the refining tank to uniformly enter the lower layer of the aluminum liquid under the action of carrier gas (N 2 or Ar ), which fully solves the traditional blocking tube and fails to evenly disperse. Not conducive to ensuring casting quality and other issues.