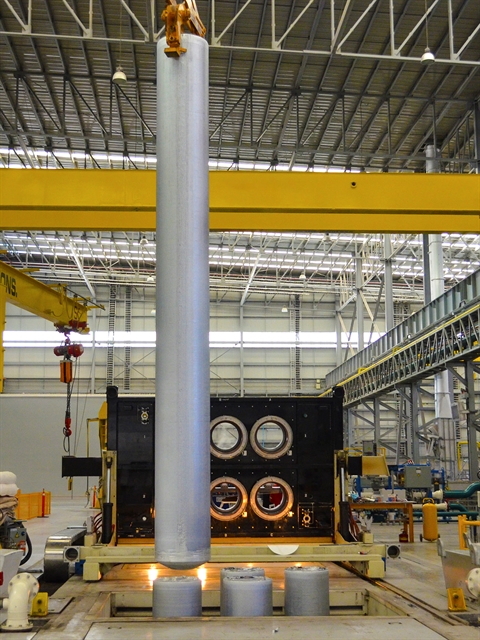 15 1月

Adtech riser sleeve used in ARC

Riser sleeve used in ARC

ARC (Annular Refractory Composite) Large Diameter Billet Casting
To meet growing demand for aerospace alloy material, Wagstaff developed the ARC mold technology to address the challenges inherent to large diameter, aerospace alloy billet production. Utilizing a combination of refined casting recipes, an advanced mold design, and features developed distinctly for aerospace and common alloy aluminum casting in large diameters, ARC technology provides billet casters the ability to produce aerospace (strong) and common alloy billet in sizes greater than 530 mm.

Adtech sprue bush and graphite ring ensure the dimensional accuracy of the Aluminum billet.

The microstructure of the solidified ARC billet has documented characteristics that can produce ideal forge stock. ARC technology is capable of casting all alloy families with special focus on aerospace alloy billet production. Developed and tested in the Wagstaff R&D facility, the ARC Large Diameter Billet Casting Technology has proven successful in common alloys and in an extensive list of 2xxx and 7xxx alloys in diameters over 530 mm.

A key capability of the ARC mold technology is the advanced temperature variation control across the molten metal sump. The patented metal delivery system ensures uniform temperature across the head, which minimizes billet cracks and improves overall grain structure.