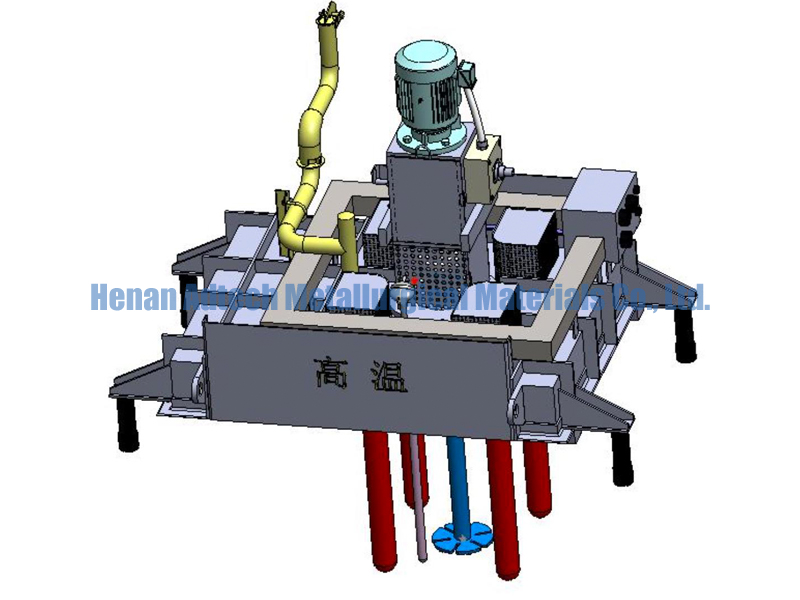 09 8月

Aluminum Degassing Treatment

Aluminum Degassing Treatment

Aluminum casting products widely used for automobile accessories, various household supplies, industrial machinery and accessories. People will purify the aluminum liquid after derived from the electrolytic bath because it usually has various impurity. People mainly use flux and gas purification method in industry.

Flux purification use the flux to form a large number of fine droplets and make oxide impurities in the liquid aluminum adsorbed and dissolved. Then it will generation of new material float on the surface and removed after cooling. The solvent which is regarded as cleaning agent should be salt with low melting point, low density, high activity and very strong adsorption capacity.

Aluminum Degassing Treatment is a main method of primary aluminum purification, the gas is chlorine, nitrogen or mixture of both. Chlorine gas purifying often use active gas as purifying agent. It will produce many small bubbles after he chlorine get into the aluminum liquid and dispersed in aluminum liquid evenly. Hydrogen and some debris attach on the bubbles will separate with the bubbles rising.

Aluminum Degassing Treatment witeh Nitrogen gas purifying method use gaseous nitrogen directly into the aluminum fluid with alumina ball as filter media. At the same time, the liquid clean by nitrogen and it accelerate the reaction by non metallic inclusions and dissolved hydrogen and aluminum oxide.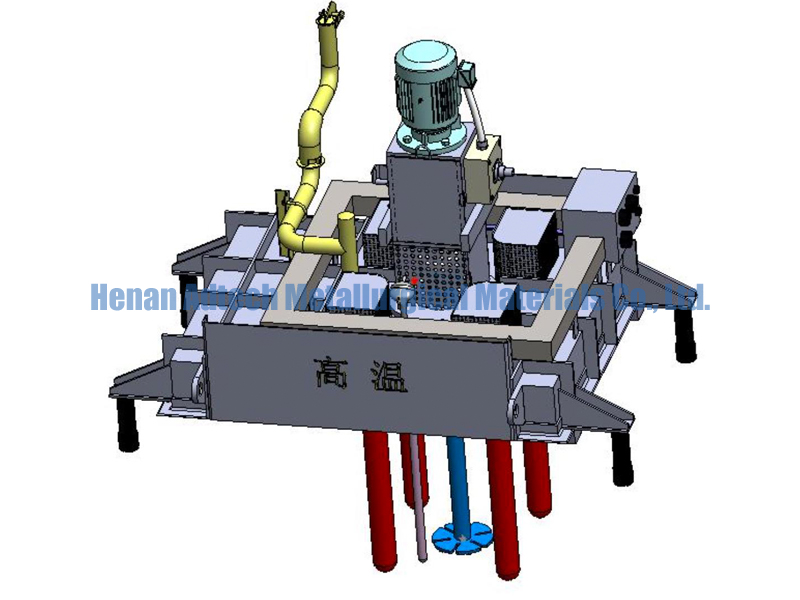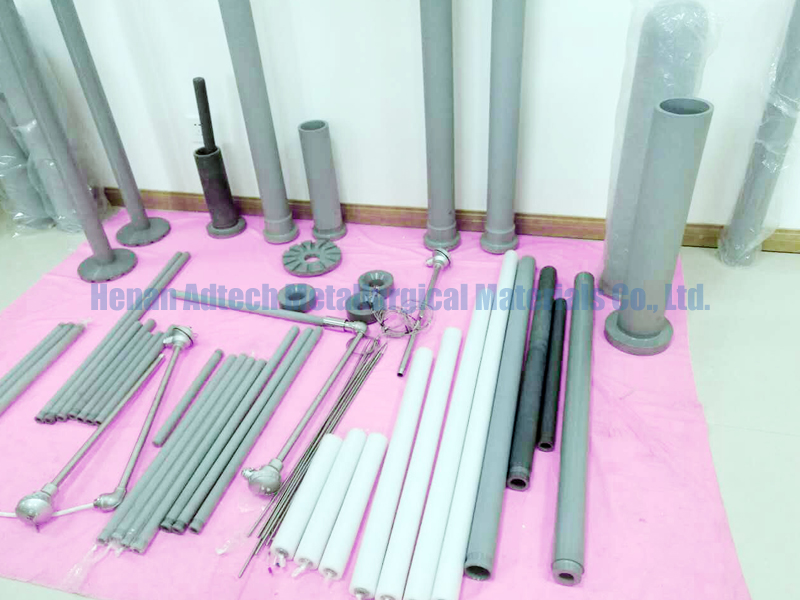 Assembling of Online Degassing unit:
Mechanical Drive
Degassing Box &Cover
Rotor &Heater
Electric Control
Online degassing unit performance:
It is mainly used for the hydrogen (H) and slags removal from molten aluminum.
It takes gas flotation principle. The rotor takes inert gas or mixture of chlorine and inert gas into molten aluminum and smash the gas into dispersed tiny bubbles, the bubbles rise to molten aluminum surface and finish the below stated procedures at the same time:
H is being absorbed in bubbles and is being removed.
The chloride is removed (formed by chemical action with alkali metal and chlorine gas). Remove slags.