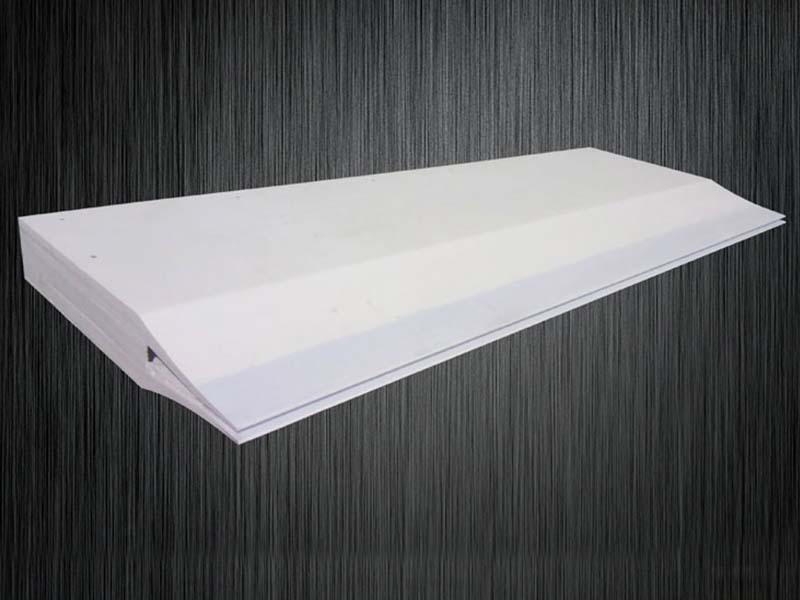 30 11月

Tip Cavity

Tip Cavity is used in aluminum strip casting machine. The continuous casting process is that it is a comprehensive technology integrating solidification and deformation.

The casting nozzle for the casting and rolling mill is a rigid, high-temperature resistant ceramic fiber board, which is made of high-purity TriCTM-FBULK fiber and a binder, and is made by a wet forming process in a vacuum environment.
Low thermal conductivity, good high temperature stability, resistance to air flow, uniform density, excellent resistance to thermal shock and chemical attack (except phosphoric acid, hydrofluoric acid, concentrated alkali), and easy installation.
Because of its strong thermal insulation capacity, it helps to reduce energy costs and cycle time, and protects the furnace shell from thermal shock. It can be directly used as refractory surface material.

Tip Cavity is calcined at high temperature, does not contain organic matter, and has zero shrinkage at 800°C. It can be used in various twin-roll continuous casting mills.
It is a soft casting nozzle made of ceramic fiber without slag ball, used in the production of aluminum plate, aluminum foil and aluminum industrial products.
It is a casting nozzle made of ceramic fiber without slag ball and imported filler. The product has the characteristics of high strength, smooth surface and wear resistance. It is suitable for high-speed aluminum sheet casting and rolling.
Casting nozzle is made of high-quality materials (without sodium silicate), with good non-stick aluminum, low thermal conductivity, good high temperature stability, uniform density, smooth surface and precise dimensions. The product quality has reached the international advanced level. Level.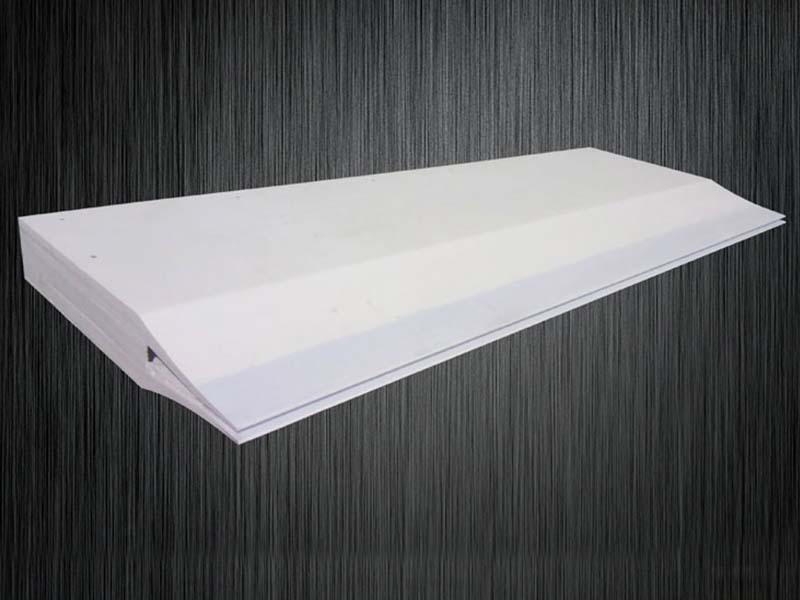 Causes and solutions of Tip Cavity blocking
When a blockage occurs in the casting nozzle plate cavity, the metal is restricted from flowing out of the entire width of the casting nozzle plate opening, causing slender pore defects on the surface of the cast-rolled strip. Pores may be small holes, which can be observed with the naked eye. Sometimes, the voids are inside the strip, and clear oxide streaks can be seen on the surface of the strip.
The correction method is to increase the temperature of the metal. You can also stop the rotation of the roll for a short time to allow the metal to solidify around the obstruction and pull it out when restarting. In some cases, blockage of the nozzle plate requires replacement of the nozzle plate. Good refining measures are an effective way to prevent blockage of the nozzle plate.
Causes and solutions of Tip Cavity scars
Metal solidification may occur inside the mouth cavity or at the opening of the nozzle plate. The metal solidifies in the mouth cavity, which is manifested as a reduction in the width of the strip or a hole in the strip. The reason for this defect may be the leakage of metal from the nozzle plate or the low temperature of the metal in the nozzle plate.
Calibration methods are
1. If the leakage is serious, replace the casting nozzle plate
2. Increase the temperature of the front aluminum liquid
3. Increase the casting speed