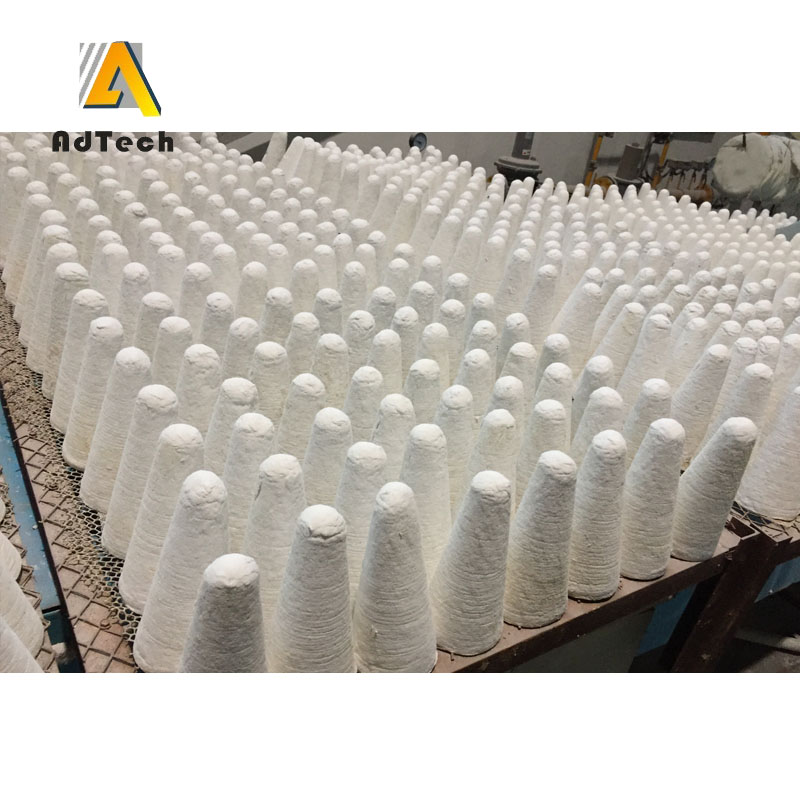 18 9月

Refractory Ceramic Fiber Cones

Refractory Ceramic Fiber Cones

Refractory Ceramic Fiber Cones is made from high-grade silicate fiber and other formulations by vacuum forming.

Refractory Ceramic Fiber Cones Physical and Chemical Indicators
Color: white
Composition: Si0263.3% AL20336% Ti02 0.5%Fe2030.1% Other <0.1%
Density: 0.30-0.35g/cm3
Thermal performance: heat resistant temperature 1100 ° C
Maximum operating temperature: 1000 ° C
Thermal conductivity: 0.77W/m.k at 720°C
Permanent linear shrinkage less than 0.6% after 24 hours at 760 °C
Dimensions: Clamping type – length dimension ± 3mm thickness ± 1mm

Refractory Ceramic Fiber Cones sometimes also refers to the water furnace mouth insulation plug, insulation cap, insulation plug are satisfied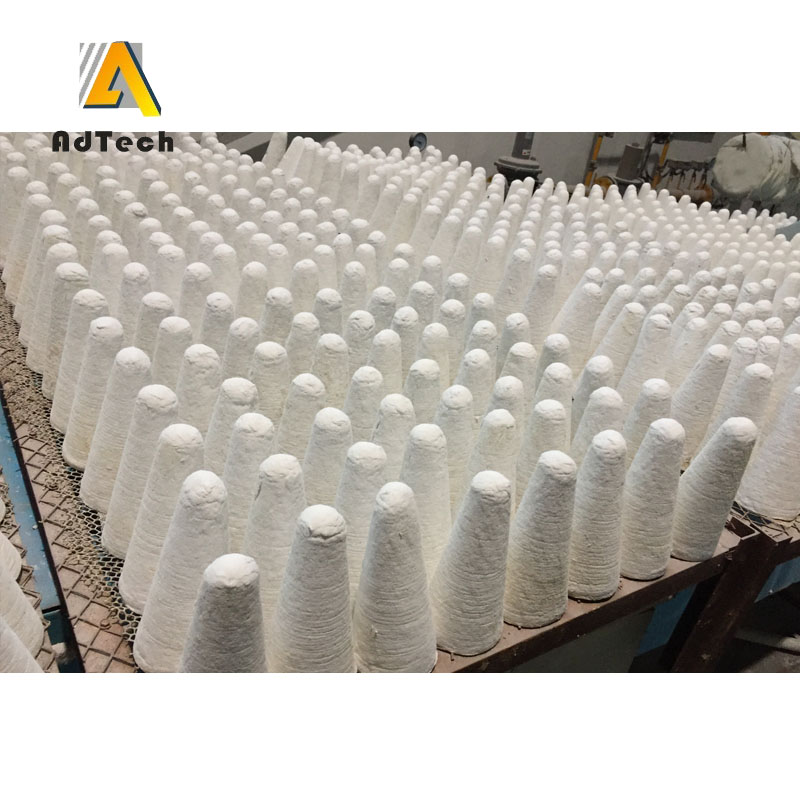 Refractory Ceramic Fiber Cones Product Features
High temperature stability, thermal shock resistance, corrosion resistance, low heat capacity, low thermal conductivity, superior mechanical and structural strength.
High dimensional accuracy, excellent heating and heat preservation, anti-airflow erosion, tough texture and strong wind erosion resistance.
Seamless lining, low heat storage, low heat loss, direct contact with flame for hot surface.
Excellent construction, installation performance, excellent thermal shock resistance, high compressive strength and long service life.
Product Application
Glass industry, aluminum industry, ultra-high temperature experimental electric furnace, thermal equipment, burner brick, observation hole, tube furnace, electric resistance heater.
It is mainly made of high-grade aluminum silicate fiber and other formulas. It is suitable for vacuum sealing of aluminum, copper, zinc and other non-ferrous metal melting furnaces, refining furnaces, static furnaces, etc., so that aluminum, copper, zinc, etc. The alloy casting process is more convenient, safer and more reliable.
Shape and supply
Vacuum-formed shaped products can be available in a variety of sizes and shapes, including tubular, tapered, dome-shaped and square-box shapes. Most shaped products can be produced according to customer requirements, but some shaped products can also be stocked for customers. For example, cast caps and casings for the non-ferrous metals industry, and vacuum forming for the petrochemical industry.
General characteristics: The physical and thermal properties of various shaped articles are generally similar to those of corresponding grades of vacuum formed panels.
Special treatment: vacuum forming hardener or refractory mud can be applied to shaped products to provide a protective layer if required