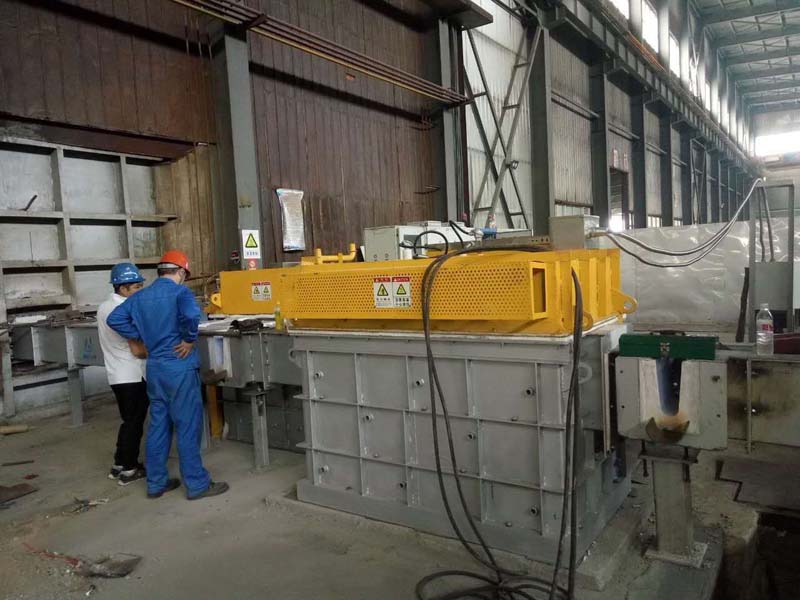 12 11月

Moveable Degassing Machine

Moveable Degassing Machine

Moveable Degassing Machine Rotating rotor in operation breaks the inert gas (argon or nitrogen) blown into the aluminum liquid into a large amount of diffuse bubbles and disperses them in the aluminum liquid.
The bubble in the aluminum liquid depends on the gas partial pressure difference and the surface adsorption principle, absorbs the hydrogen in the aluminum liquid, adsorbs the oxidized slag, and is taken out of the surface of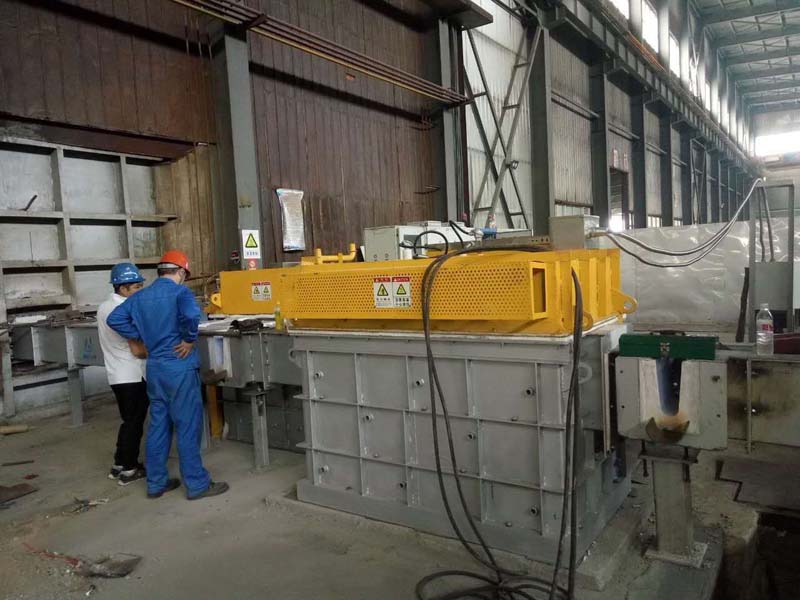 the aluminum liquid as the bubble rises, so that the aluminum liquid can be purified.
Since the bubbles are finely dispersed, they are uniformly mixed with the rotating molten metal, and then spirally and slowly float upward, and the air flow generated by the continuous straight rise does not form when contacted with the aluminum liquid, thereby significantly improving the purification effect.
Both argon and nitrogen can be used as a gas for degassing and removing slag from the aluminum liquid. The purity of the inert gas must be above 99.95%.
Moveable Degassing Machine Features
1. The equipment can be moved by hand and work conveniently; no need for workshop lifting.
2. The rocker arm and the graphite rod can be moved up and down to match the furnace.
3. High hydrogen removal rate and high speed can improve the purity of aluminum water and shorten the time of refining and smelting.
Main Specifications:
1, rated power: 3 phase, 380V.
2. Rated frequency: 50HZ.
3. Rotor spindle motor power: 0.55KW. Lifting motor power: 0.37KW.
4, refining time: 10 ∽ 30 minutes.
5. Gas consumption: ≤2.5L/min.
6, graphite rotor: diameter Ø70mm * length 900mm.
7, effective length of the cantilever: 950mm.
8. Refined gas: industrial argon or high purity nitrogen (purity greater than 99.99%).
9, pipeline pressure: 0 ∽ 0.06MPa10, refining time: 15 ∽ 45 minutes. The timer is 0-999min (settable time, automatic timing).