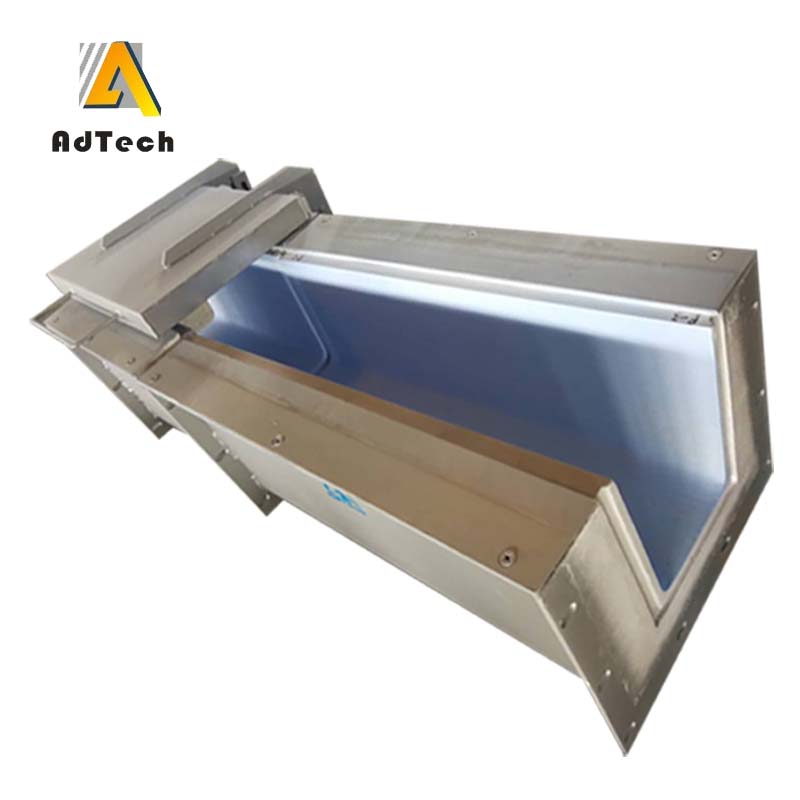 13 5月

Metal Transfer Runner Launder System for Aluminium From the melting furnace to the tundish

Metal Transfer Runner Launder System for Aluminium From the melting furnace to the tundish

The Launder System for Aluminium is one of the basic equipment for aluminum alloy casting. Its main function is Transfer Aluminum to the melting furnace to the tundish.
The working area was originally built using a flow cell for the traditional high temperature resistant castable. The surface of the flow cell is easy to stick aluminum during use.
The operator can clean the launder for up to 30 minutes, and it is easy to cause the castable to be damaged, so that the high-temperature aluminum liquid penetrates into the castable material, causing the shell steel plate to gradually deform, and the runner can not be used normally after 4 months.
In addition, each time the flow tank is maintained once, the castables need to be removed, and the shell steel plates are corrected and rebuilt, and the maintenance process is labor-intensive.

From the melting furnace to the tundish
Transfer Runner Launder System is made of solid steel.
Different layers of insulating materials ensure very low thermal losses.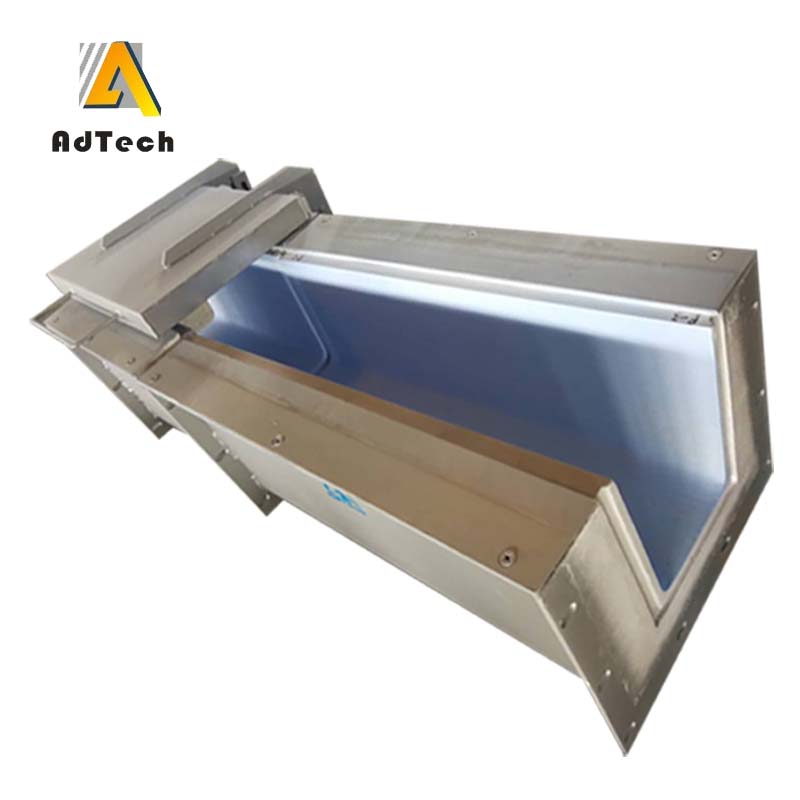 Transfer Runner Launder System Equipment Including
Electric heated launder system
Optimally insulated
Hinged cover
Temperature control
Easy maintenance due to hinged cover
Features & benefits:
Reduced energy losses
High durability
Exact temperature control for casting process
The refractory material used in the Aluminum Transfer Launder System does not have specific dimensional specifications. It is only required for the materials used and the environment in which it is used.
High temperature environment has acid corrosion, alkaline erosion, wear and erosion resistance and other harsh working ring conditions, to choose the appropriate refractory castables according to the above environment and nature.
According to Adtech statistics
The use of refractory material to make high-aluminum insulation tank can increase the service life of aluminum liquid flow tank, reduce the refractory loss of this part by more than 40%; shorten the kiln and maintenance of at least 35%.
Reduce the work intensity of workers repairing more than 40%.
Since the castable preforms are directly masonry, the construction time is shortened, the construction cost is reduced, and some palladium nails and calcium silicate boards are eliminated, and the cost is reduced by at least 20% from the viewpoint of downgrading.