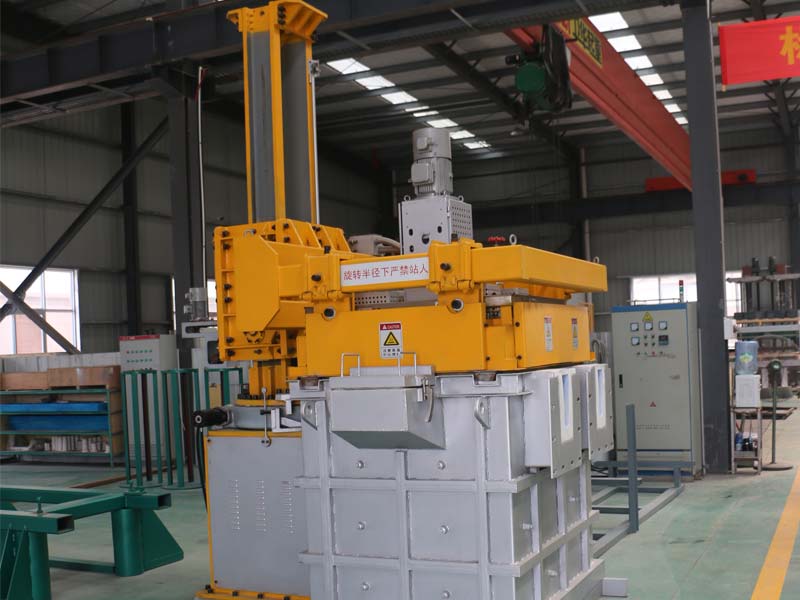 09 8月

Degassing Aluminium

Degassing Aluminium

Degassing Aluminium with Nitrogen
Nitrogen is extraordinarily unreactive and I don't see it doing anything with mere aluminum and hydrogen at this temperature and pressure.
It could combine with magnesium content, but aluminum alloys are generally unreactive, even with magnesium. As others have noticed, bulk magnesium mistakenly added can bring the pot to burning, in oxygen, CO2 or nitrogen, especially when hot, where magnesium's vapor pressure is high, much like zinc in molten bronze.

The aim of Degassing Aluminium is to remove hydrogen, non-metallic inclusions and unwanted trace elements. The refining is normally done after alloy addition. In some cases the melt is also pre-treated before alloying. Gas injection is the most commonly used refining method.

A gas is injected through Silicon Nitride Degassing Rotor to degass aluminium. Gases used are nitrogen, argon and chlorine as well as gas mixtures of said gases.

What is the basic principle of Degassing Aluminium?
Nitrogen gas is ejected from the graphite nozzle of the rotary degasser and floats up in the aluminum liquid.
The hydrogen partial pressure in the nitrogen bubble just emerging from the graphite nozzle is 0.
When the nitrogen floats, the hydrogen diffuses from the aluminum liquid into the nitrogen bubble under the driving force of the hydrogen pressure difference, and the process until the hydrogen partial pressure in the nitrogen bubble When the hydrogen partial pressure in the aluminum liquid is balanced, the nitrogen phase is stopped, and then the nitrogen gas is floated up to the surface to be removed, thereby degassing.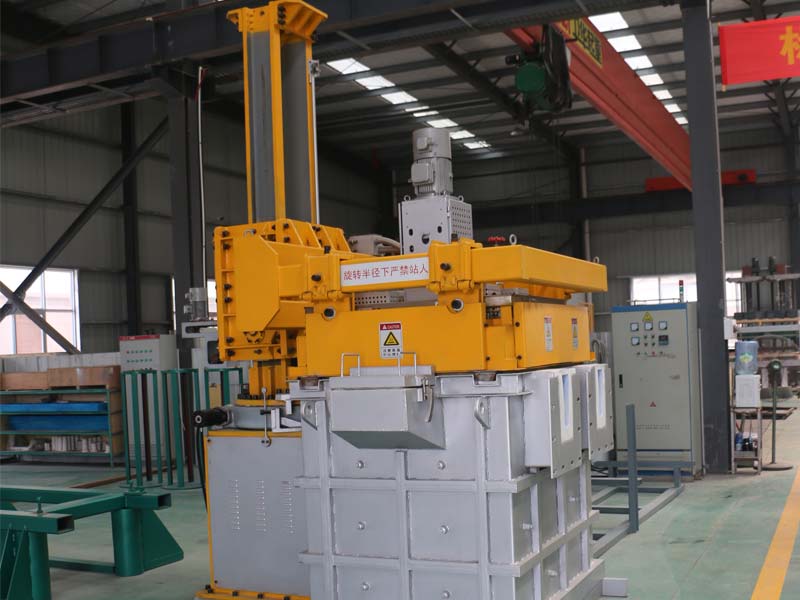 AdTech Online Degassing Unit refined the volume of nitrogen bubbles by improving the rotating nozzle in the process of purifying nitrogen purification, and increased the contact area between nitrogen and aluminum, thereby improving the effect of degassing and slag removal, and achieving the purpose of aluminum purification. Improve the quality of the product.
Both argon and nitrogen can be used as an inert gas to degas the molten aluminum. The purity of the inert gas must be above 99.99%.
The flow control into the aluminum Nitrogen can adjust the flow rate of the gas according to the volume of the metal liquid being treated, and the speed of the rotating rod and the rotor can be adjusted to produce a bubble of an appropriate size to facilitate the diffusion of the inert gas.