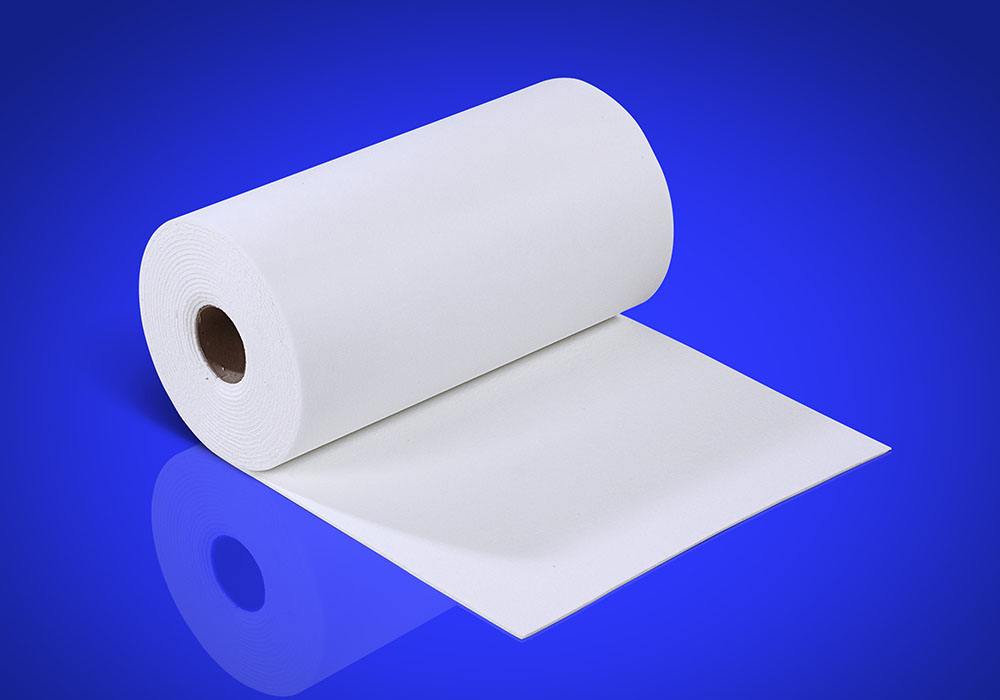 20 3月

Ceramic Paper

Ceramic Paper is a new type of refractory and high temperature resistant material. It has great advantages in sealing, insulation, filtering and noise reduction in high temperature environments.
In the current high-temperature operation, this material is a new type of green environmental protection material instead of asbestos, but some precautions can effectively improve the performance during use.

Ceramic Paper is popular among consumers for its light texture and good fire and thermal insulation properties.
This product is mainly processed by wet forming process, with even fiber distribution, white color, no layering, less slag balls, and good elasticity.
In order to maintain good performance during use, we need to pay attention to a few points.
1. Do not damage the sealing surface or thread of the material surface. These parts are soft and made of materials such as corrosion-resistant and aging-resistant graphite rubber fibers.
Therefore, care must be taken during handling and installation.
2. Do not force the installation during installation, you need to be careful, the embedding must be performed step by step.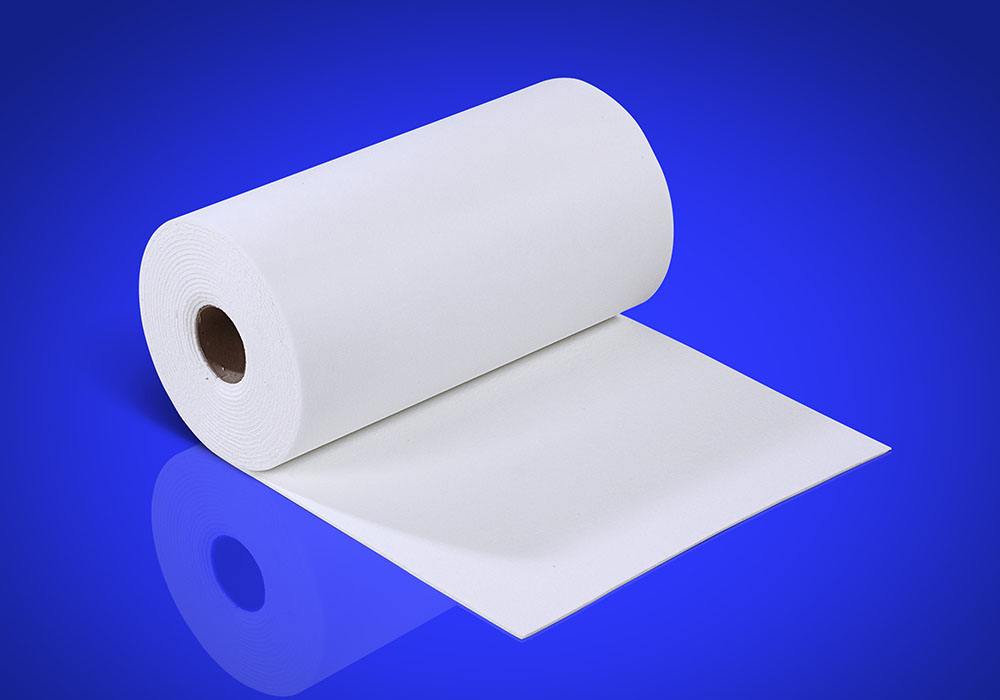 Ceramic fiber paper is widely used in high-temperature places such as high-temperature kiln, heating wall lining, kiln masonry.
In order not to affect the use performance, special attention should be paid during the installation or transportation process, and the correct installation must be used correctly to not affect the use effect.
What is the performance test method of Ceramic Paper?
If the production of ceramic fiber paper is unqualified, the performance characteristics of ceramic fiber paper will not meet the standard, and the effect expected by users will not be achieved. So once the product is produced, it is subject to performance testing. What is the test method? Xiao Bian revealed the answer for you.
实验 Experiment preparation for measuring performance: qualified ceramic fiber paper, measuring standard, measuring method.
1. The main process of making ceramic fiber paper by wet process includes beating, centrifugal slag removal, dispersing and dispersing, sheet making, and drying to determine the relevant properties of paper.
2. First use a standard fiber dissociator to directly disperse the fibers, and then perform gravity sedimentation and slag removal. Finally, add an adhesive, use a paper sheet reader to perform sheet copying, use a sprayer to perform surface sizing, or use a certain concentration of oxidation. The aluminum solution is subjected to a dipping treatment.
3. Use the dryer to dry. After drying, it is used for various performance measurements.