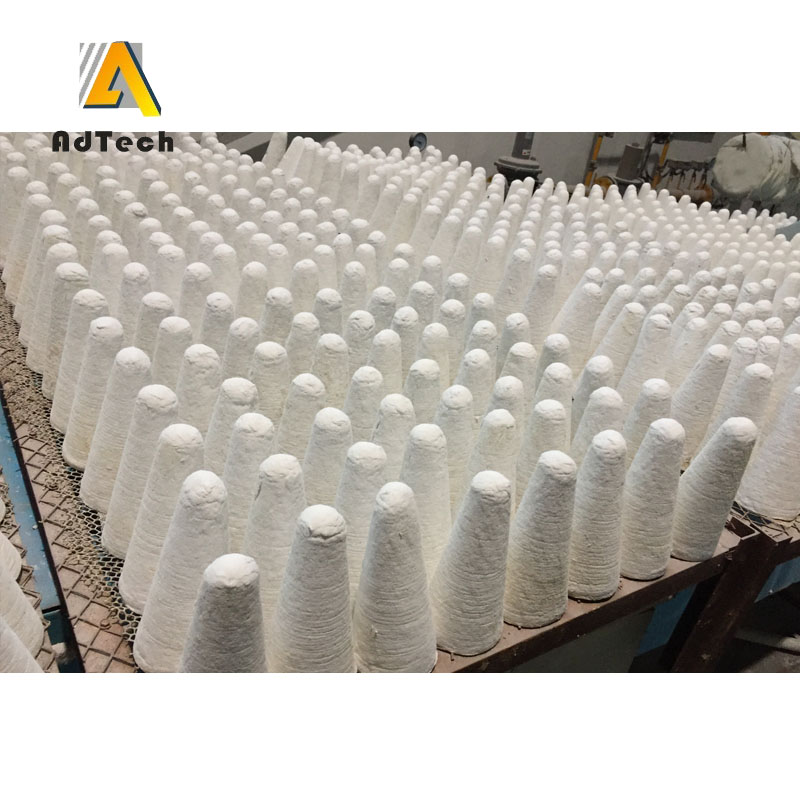 19 9月

Ceramic Fiber Taphole Cone

Ceramic Fiber Taphole Cone

All aluminum silicate high temperature plug products have a low shrinkage over their temperature range and are highly insulating, lightweight and impact resistant.
Unburned materials are easily cut or machined, and the product is resistant to abrasion and spalling during use and is not wetted by most molten metals.
Shape and delivery: Vacuum-formed shaped products can be available in a variety of sizes and shapes, including tubular, tapered, dome-shaped and square-box shapes. Most shaped products can be customized according to customer requirements, but some shaped products It can also be used for inventory, such as casting caps and casings for the non-ferrous metals industry, and vacuum forming for the petrochemical industry.