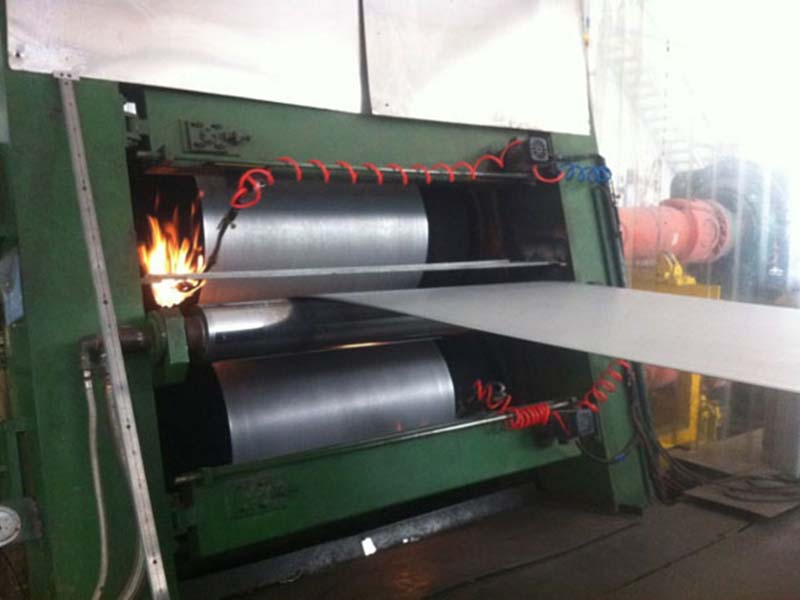 25 11月

Casting Nozzle

Casting Nozzle passes liquid metal through two counter-rotating cooling rollers to directly cast plates.
As soon as the liquid metal touches the roll, it begins to form a strong shell and grows as it moves toward the nip of the roll.
The shells on the upper and lower rolls meet during solidification. During the hot rolling process, the rolling point is located just before the rolling nip and deforms from there.
Determines the width of the aluminum plate during continuous casting. The casting tip part and the gasket together form a cavity so that the metal can flow through the casting tip just before the plate solidifies.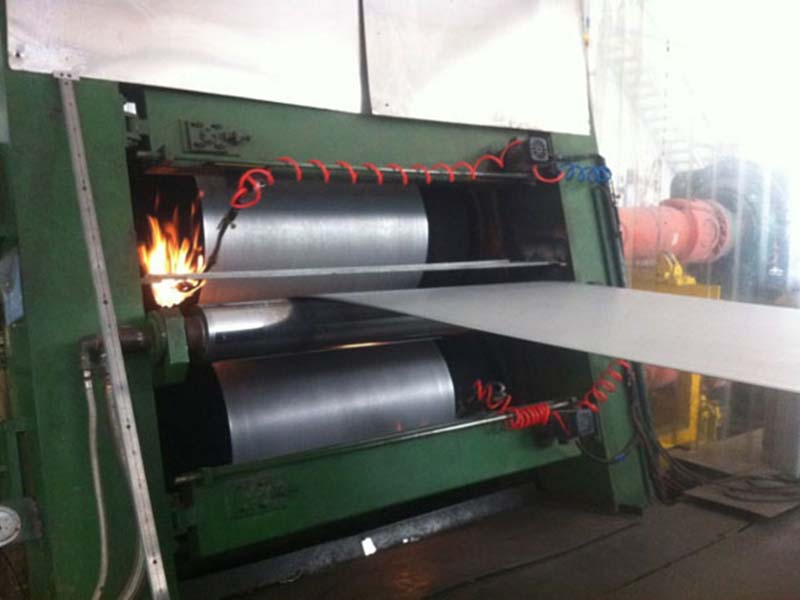 Advantages of Casting Nozzle
Designed and optimized for aluminum sheet casting
Excellent surface cosmetics, smooth and consistent casting surface
Dimensionally stable
Heat shock resistance
No outgassing
Purpose: of this paper is investigation of the ability of the high speed roll casting of 5182 aluminium alloy.
Appropriate twin roll caster to cast the 5182 strip was researched.
Design/methodology/approach: Method used in the present study was an unequal diameter twin roll caster and
a vertical type high speed twin roll caster equipped with mild steel rolls without parting material.
Findings: are that the vertical type high speed twin roll caster was effective to cast 5182 strip at high speed.
5182 could be cast at 10 times higher speed than a conventional twin roll caster for aluminium alloy. 5182 could be cast by the mild steel roll using no-parting material without sticking.
Research limitations/implications: is that ability of casting of the wide strip, that is wider than 600 mm, could not be investigated.
Practical implications: 600 mm-width 5182 strip could be cast and this width is enough for some structural parts. 5182 could be cast into the strip at high productivity and low energy using the economy equipment and no-consumable good.
Originality/value: The method to make economy sheet metal of aluminium alloy is imported. The economy alloy and economy process are essential to get economy aluminium alloy sheet.
Keywords: Casting; Twin roll cater; 5182 aluminium alloy; Strip Reference to this paper should be given in the following way:
T. Haga, M. Mtsuo, D. Kunigo, Y. Hatanaka, R. Nakamuta, H. Watari, S. Kumai, Roll casting of 5182 aluminium
alloy, Journal of Achievements in Materials and Manufacturing Engineering 34/2 (2009) 172-179.