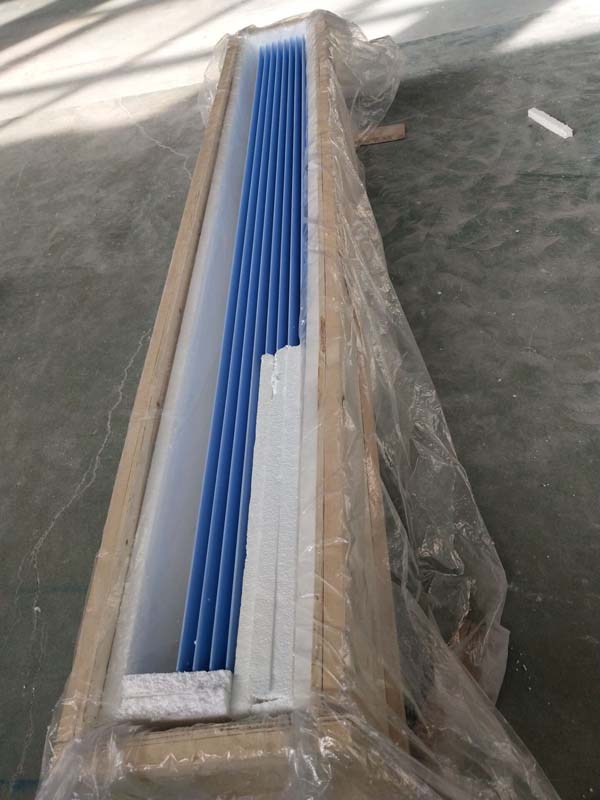 02 12月

Aluminum Caster Tip

Aluminum Caster Tip is used as part of the feeding mechanism of aluminum and aluminum alloy casting and rolling mills. Its function is to supply liquid aluminum to the roll gap between the two cast-rolling rolls. The rotating roll is equivalent to a crystallizer, and at the same time the crystallized aluminum is rolled.

The working principle of the casting-rolling mill The casting-rolling process of the casting-rolling mill is to continuously input liquid metal between the roll gaps of two relatively rotating rolls cooled by water, and continuously roll out coil billets through cooling and casting.

Characteristics of double-roll continuous casting and rolling method
1. Realize continuous casting and rolling production, save ingot casting and hot rolling process, and reduce cost.
2. The equipment is simple, the area is small, the investment is small, and the construction speed is fast.
3. Simple process and convenient maintenance.

Definition of the casting-rolling zone The casting-rolling zone refers to the area between the center line of the two rolls, also known as the roll centerline, and the leading edge of the Aluminum Caster Tip.
The length of the cast-rolling zone is determined before the start of the cast-rolling. It is determined by the thickness of the cast-rolling plate, roll diameter, alloy, equipment capability, force and the thickness of the nozzle lip. Contact sales@adtechamm.com for Aluminum Caster Tip.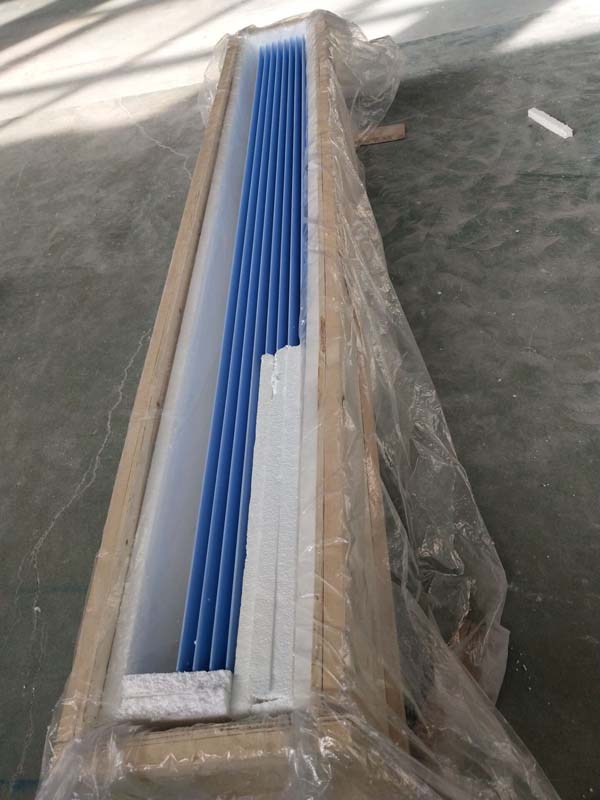 General principles for the setting of cast-rolling zone
a. The thickness of the cast-rolled plate is increased, and the cast-rolling area is reduced.
b. The diameter of the casting roll increases, and the casting area increases.
c. The thickness of the casting nozzle lip increases and the casting-rolling area increases.
d. The rolling force of the equipment is large, and the casting and rolling area increases.
e. The cast-rolling zone of pure aluminum and soft alloy is slightly longer, and the hard alloy is slightly shorter.
Cast-rolling speed refers to the speed of the cast-rolled sheet.
Compared with the linear speed of the casting roll, the casting rolling speed has a certain amount of forward slip. The diameter is different, and the forward slip is different. The forward slip is generally about 6-10%.
The casting-rolling speed is determined by the liquid cavity. When the casting-rolling speed increases to a certain critical value, the crystallization front moves toward the exit plane of the casting roll. Due to the delay in cooling, the liquid cavity deepens until the metal is too late to solidify, and the liquid metal flows from the roll. The seam flows out and affects normal rolling.
Therefore, there is a limit speed in the casting rolling speed, that is, the maximum speed of stable rolling in the critical liquid cavity.