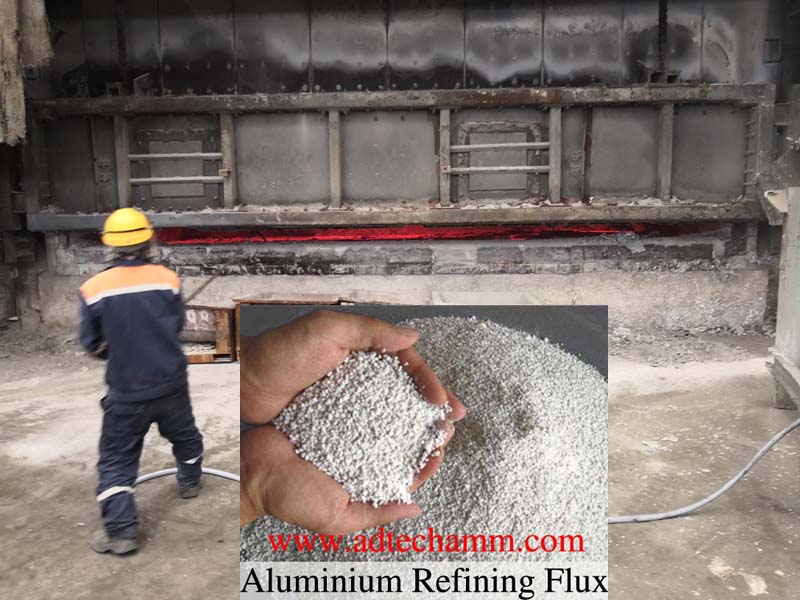 18 8月

Al Alloy Granulated Fluxes

Al Alloy Granulated Fluxes are used to remove hydrogen and scum in aluminum water, and perform high-temperature melt purification (refining) treatment on aluminum alloy. Its basic function is to remove the inherent inclusions and hydrogen in the high-temperature melt.
This makes the aluminum liquid more pure and also has the effect of removing slag.
Some components of the Deslagging Agent are easy to decompose at high temperature, and the generated gas can react with hydrogen, and can strongly adsorb the slag, and quickly escape from the melt, playing the role of removing the slag.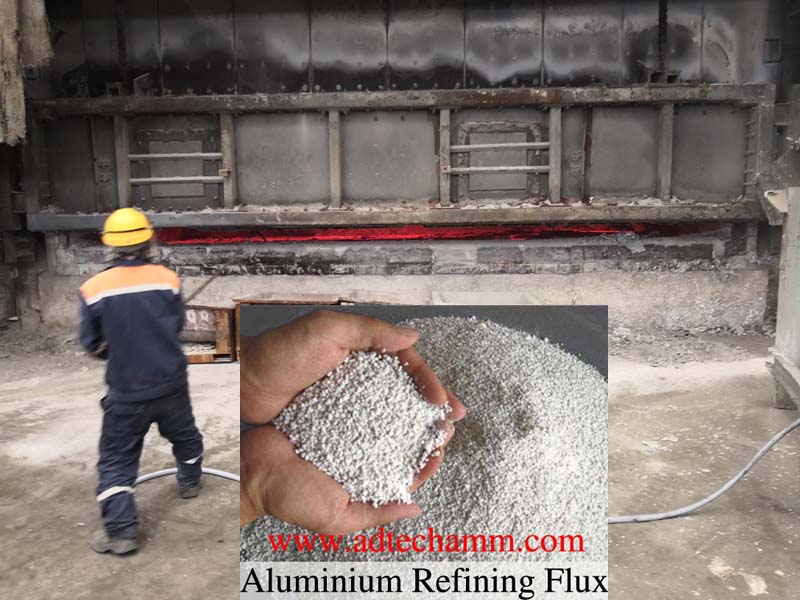 Al Alloy Granulated Fluxes performance
The product powder carried by the carrier gas (N, Ar) evenly enters under the molten aluminum through the powder jet boiling kiln, and forms tiny bubbles after physical and chemical reactions, which fully contact the molten aluminum and remove other harmful gases. There are products Some of the materials in it can firmly attach or absorb oxides and other impurities
And the people who carry them to the ground so that they can be purified.
Benefits of aluminum casting refining agent products
1. Aluminium Foundry Flux is a powdery granule.
2. The degassing and slag removal effect is good. The refining deposits sprayed to the bottom of the melting pool and the bottom of the furnace undergo physical and chemical reactions, which can melt the alumina and separate the slag from the aluminum.
Bring the gas to the surface of the molten aluminum to keep the bottom of the furnace clean, greatly reducing the number of cleaning furnaces, improving the utilization rate of the furnace, and reducing labor intensity.
The separated oxides and impurities are removed from the melt while degassing. The resulting slag is dry and easily separated from the metal.
The utilization rate of metal is improved, the adhesion of slag on the furnace wall is reduced, the furnace is easy to clean and repair, and the working environment is improved.
Superior functions of Al Alloy Granulated Fluxes
1. Good fluidity, high degassing and slag removal efficiency.
2. Strong melt purification ability, less pollution, less dosage and low cost.
3. The formed scum is dry and easy to separate from slag and aluminum.
4. Special refining agent for aluminum alloy.
The aluminum casting refining agent uniformly enters the lower layer of aluminum through the powder-carrying refining tank under the action of carrier gas (N or Ar). Through physical and chemical changes, many small bubbles are formed in the molten aluminum to completely contact the molten aluminum, and the molten aluminum is separated.
Some substances contained in the aluminum casting refining agent will strongly absorb and melt the oxides and suspended solids in the melt and attach them to the bubbles. As the bubbles rise, they are brought to the surface of the molten aluminum to achieve the purpose of degassing and slag removal.