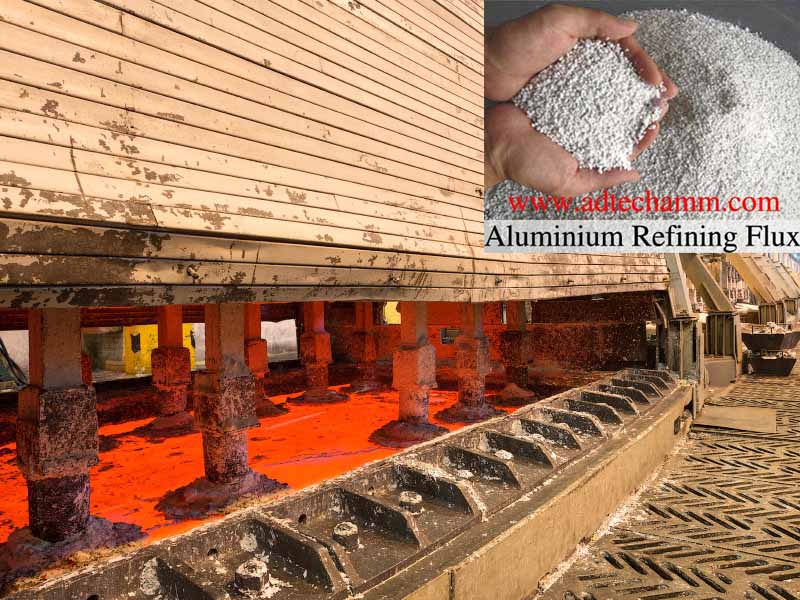 18 8月

Al Alloy Granulated Agent

Al Alloy Granulated Agent is made from a variety of salt compounds through a special process. Spray it with nitrogen or argon as the carrier and spray it evenly into the aluminum solution.
In turn, the double purification of aluminum and liquid by gas and flux is realized, and cast aluminum refining agent is widely used in the aluminum processing industry.

Suitable alloy for cast aluminum flux
Used for smelting pure aluminum and various commonly used aluminum alloys.

Recommended dosage of cast aluminum refining agent
Add about 0.1 to 0.4% by weight of molten aluminum.

Advantages of cast aluminum refining agent
The combination of gas refining and flux refining has better degassing effect.
The addition amount is small, the operation is simple and convenient, and the labor intensity of workers is reduced.
The utilization rate of the refining agent is high, and the aluminum liquid is effectively realized. Degassing and deslagging.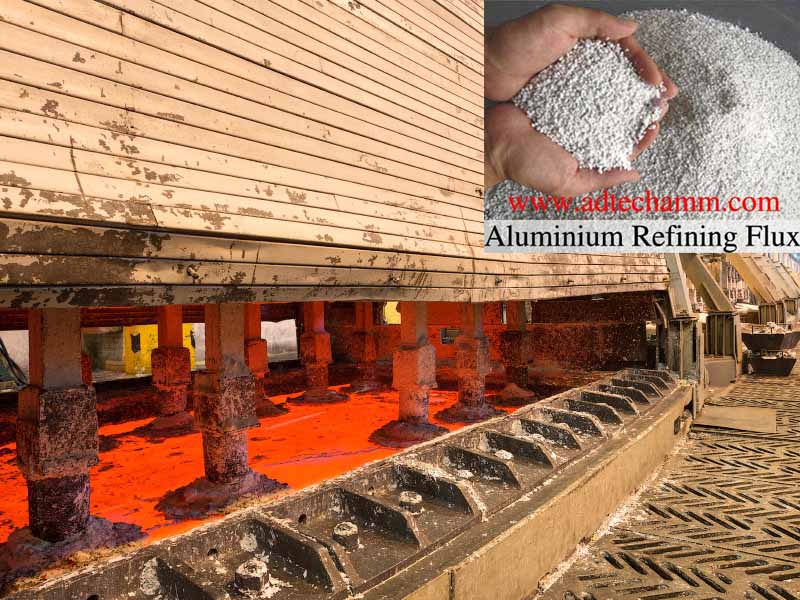 How to use Al Alloy Granulated Agent
As shown in Figure 1, the amount of the refined preparation is about 0.3% (depending on the situation to determine the amount).
2. When in use, pour the product into a special container, connect argon or dry nitrogen to the outside, blow into the aluminum liquid by pressure, stir evenly, stop the reaction, let it stand for a period of time, and then cast.
3. Sprinkle the cast aluminum concentrate on the surface of the liquid and quickly press it into the molten aluminum. After fully stirring, let it stand still and discharge the slag; if sprayed, the effect of injecting the refining agent into the aluminum liquid with inert gas is better.
4. Press the cast aluminum refining agent into the bottom of the molten aluminum. At this time, due to the large amount of heat released by the reaction, the molten aluminum is rapidly heated and turns red. The refining agent should be in full contact with the molten aluminum. After the slag is dried into powder, it can be dried.
Adaptation range and dosage of Al Alloy Granulated Agent
1. When the slag gas content of general cast aluminum Refining Agent is required to be high, degas and remove slag from non-high magnesium aluminum alloy and pure aluminum.
2. Except for high magnesium, all aluminum alloys are mainly degassed, the furnace charge used is polluted, the melt gas content is high, and the main bubbles in the casting are always the main quality.
3. Cast aluminum refining agent is mainly used for slag removal. It is used to melt coarse particles with a large surface area. The content of oxidized inclusions is high. Most of the non-metallic inclusions in castings are mainly quality problems.
4. Refining and refining degassing, slag removal and purification effect is good, suitable for aluminum alloy and aluminum alloy with aluminum-silicon alloy content less than 4%.
5. Refining and modification of aluminum-silicon alloy, degassing, slag removal and modification.