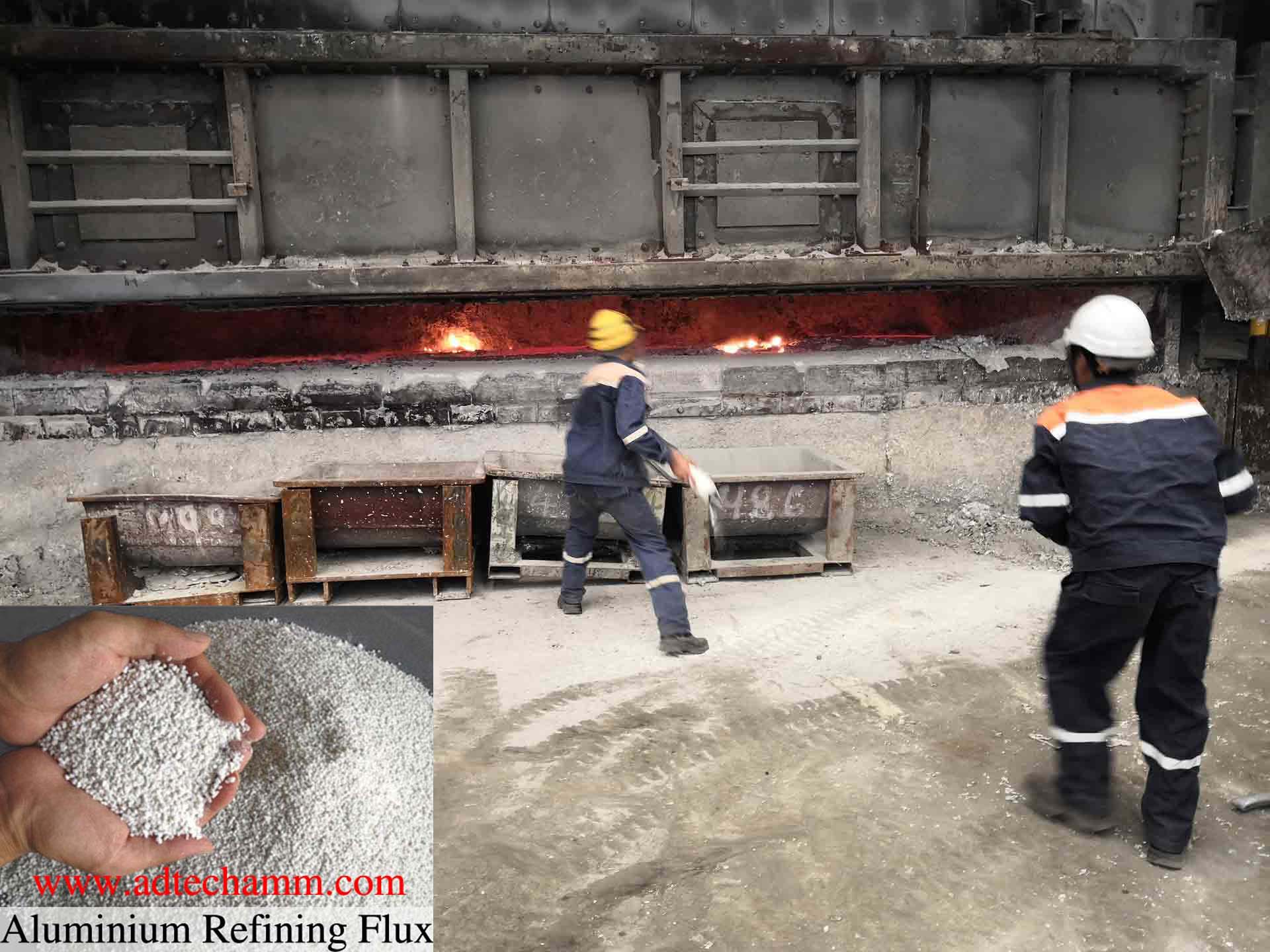 18 8月

Al Alloy Casting Flux

Al Alloy Casting Flux adsorbs and fuses oxides and floats, and adheres to the bubbles, and brings them to the surface of the molten aluminum as the bubbles rise, so as to achieve the purpose of degassing and slag removal.

The main ingredients are chloride and ettringite, as well as other compounds. The molten aluminum is refined and smelted into white, slightly gray powdery fine particles.
Through the physical and chemical changes of the aluminum melt, many small bubbles are formed, which are in complete contact with the aluminum melt, thereby separating hydrogen and other harmful gases.
In use, after proper heat treatment and screening, it becomes a uniform size, which is beneficial to transfer to the bottom layer of molten aluminum in the Molten Aluminum Refining tank with (N2 or Ar) gas as the carrier.

Some components of the flux are easy to decompose at high temperature, and the generated gas can react with hydrogen, and can strongly adsorb the slag, and quickly escape from the melt, playing the role of removing the slag.
This makes the aluminum liquid more pure and also has the effect of removing slag.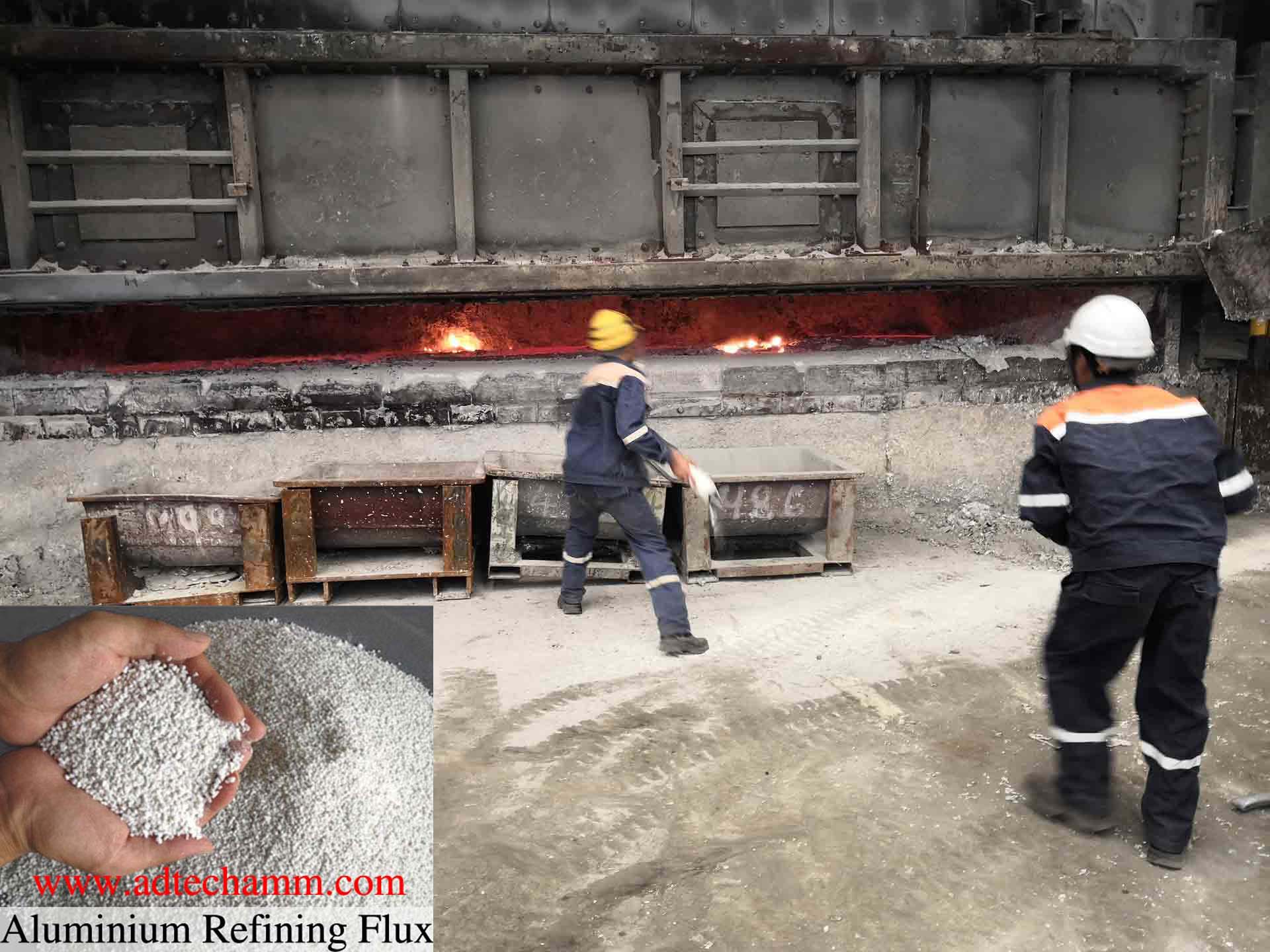 In use, only need to sprinkle the Al Alloy Casting Flux on the surface, then quickly dissolve it in the aluminum liquid, and then fully stir it. Aluminum water purifier has the advantages of being smokeless, odorless, dustless and easy to operate.
Aluminum hydrous preparations can be used in a variety of aluminum alloy melts, can be used for pure aluminum smelting, and can also be used for refining and slag removal.
If a jet is used, it is best to use an inert gas to inject the refined agent, for example, nitrogen and argon can be selected.
For example, a special fume hood for melting treatment is better, and equipment and equipment will not be corroded. The refined preparation has a good degassing effect, and the pinhole degree can reach 1-2 under normal conditions. The slag is dry, loose, light, and it is well separated from the aluminum alloy liquid and easy to remove.
After refining, there should be a thin layer of flux floating on the surface of the molten aluminum. It means that the response is good, if there is no such flux, then the operation is poor. After the treatment, after standing for 5 to 8 minutes (using conventional samples including skin tests), no bubbles should escape to the surface of the liquid, indicating that the aluminum liquid has been properly processed.