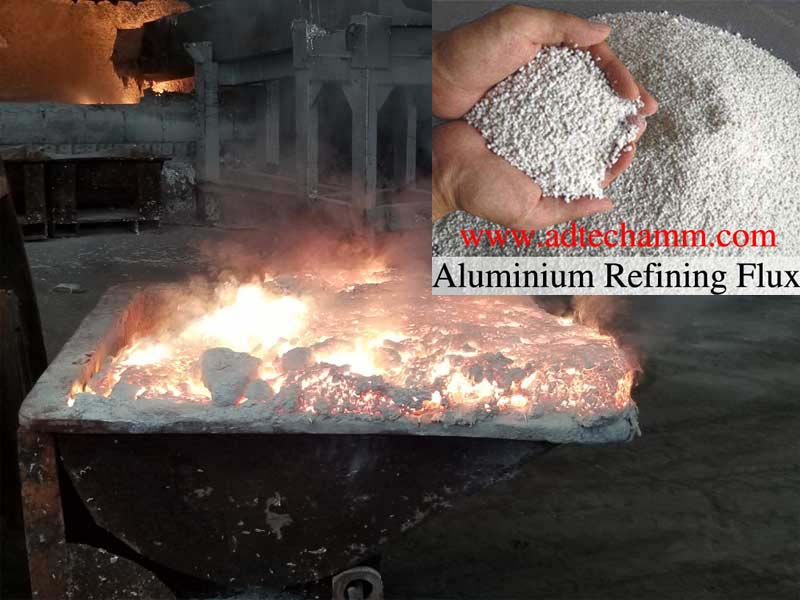 18 8月

Al Alloy Agent For Melting

Al Alloy Agent For Melting is mainly used to remove hydrogen and scum from aluminum and aluminum alloy melts, to make the aluminum liquid more pure, and it also has the effect of removing slag.
Al Alloy Agent is easy to decompose at high temperature, and the generated gas can react with hydrogen. The gas and H strongly adsorb the slag and quickly escape from the melt.
As the bubbles rise, they are brought to the surface of the molten aluminum to achieve the purpose of refining and purifying, degassing and removing slag.

Aluminum refining agent can be used in a variety of aluminum alloy melts, and can be used for pure aluminum smelting, refining and slagging.
Only need to sprinkle the refining agent on the surface during use, dissolve it in the aluminum liquid quickly and stir it fully.
If a jet is used, it is best to use an inert gas to inject the refined agent, for example, nitrogen and argon can be selected.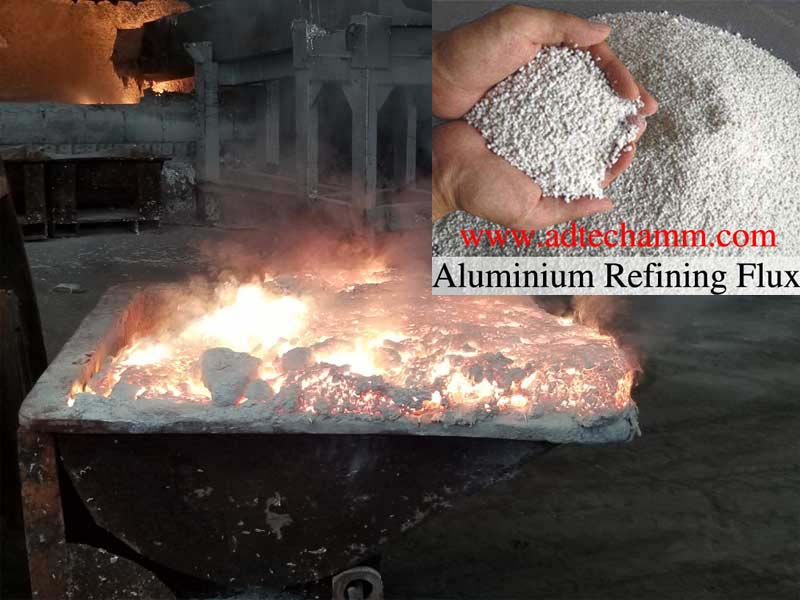 Al Alloy Agent For Melting is a white powder or granule with uniform particle size. Its main components are chloride salt and fluoride salt.
After proper heat treatment and sieving, it is beneficial for the nitrogen in the refining tank to enter the lower layer of molten aluminum uniformly through physical and chemical changes.
It is economical and can meet the production of high value-added, high-tech performance aviation, transportation and other aluminum alloy precision castings.
Adding an appropriate amount of aluminum melting aluminum Granulated Flux when smelting aluminum products can effectively remove the hydrogen and floating oxide slag contained in the aluminum liquid.
The main reason is that the refining agent is easy to decompose at high temperature, especially the generated gas is prone to chemical reaction, and the strong adsorption capacity of inclusions can make hydrogen escape from the melt, so it can have an obvious slag removal effect.
Rusal Aluminum has a high evaluation of Adtech Al Alloy Agent For Melting and has already begun to promote it in the Russian aluminum plant.
The method of using refining agent is relatively simple, and you can learn more about its purpose before use.
Especially sprinkle it evenly on the surface of the liquid, quickly press it into the aluminum liquid, stir it well to let it stand, and then discharge the slag.
In addition, during use, a sprayer can be used, preferably with inert gas for spraying. This amount is about 0.3% of the weight of the molten aluminum. If the purity of molten aluminum is higher, please refer to more refining agents.