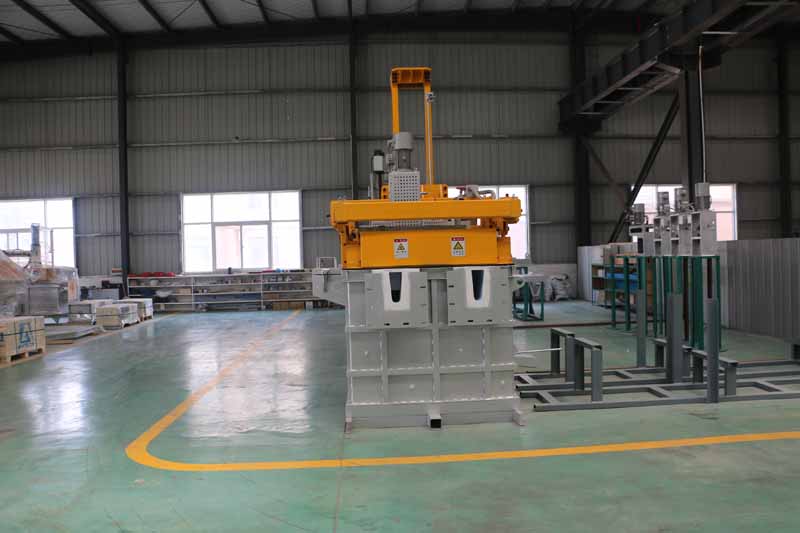 24 11月

Refining Deaerator

Refining Deaerator has an ultra-long life furnace body using a new type of high-silicon melting material manufacturing technology. The degassing rotor, heater protection sleeve, and thermocouple protection sleeve are all made of silicon nitride (Si3N4) ceramic manufacturing technology and high additional production The production technology of aluminum products with high value and high technical performance requirements.

Molten Aluminum degassing box, Molten Aluminum degassing equipment, Molten Aluminum degassing device, Molten Aluminum degassing machine, Molten Aluminum degassing system

The Refining Deaerator equipment is installed between the furnace and the casting machine to eliminate hydrogen and other residues contained in the molten aluminum and its alloys that affect its quality and mechanical properties.
It has dual functions: processing and heating, and is mainly used for the purification of the melt in the production of high-precision aluminum products.
Such as: computer hard disk, color and black and white photocopier photoreceptor drum, micron aluminum foil wool, PS board base for printing, canning material, aircraft landing gear (intercrystalline high-strength aluminum), jet turbine engine fan blades and other products.

Degassing equipment is integrated online degassing, degassing graphite rotor adopts hydraulic lifting system, heating system adopts silicon carbide sleeve intrusive heating,
The degassing box is made of a variety of high temperature resistant materials, processed by a special process, and cast. It has the advantages of high strength, erosion resistance, aluminum liquid erosion resistance, small expansion coefficient, and good thermal shock stability.