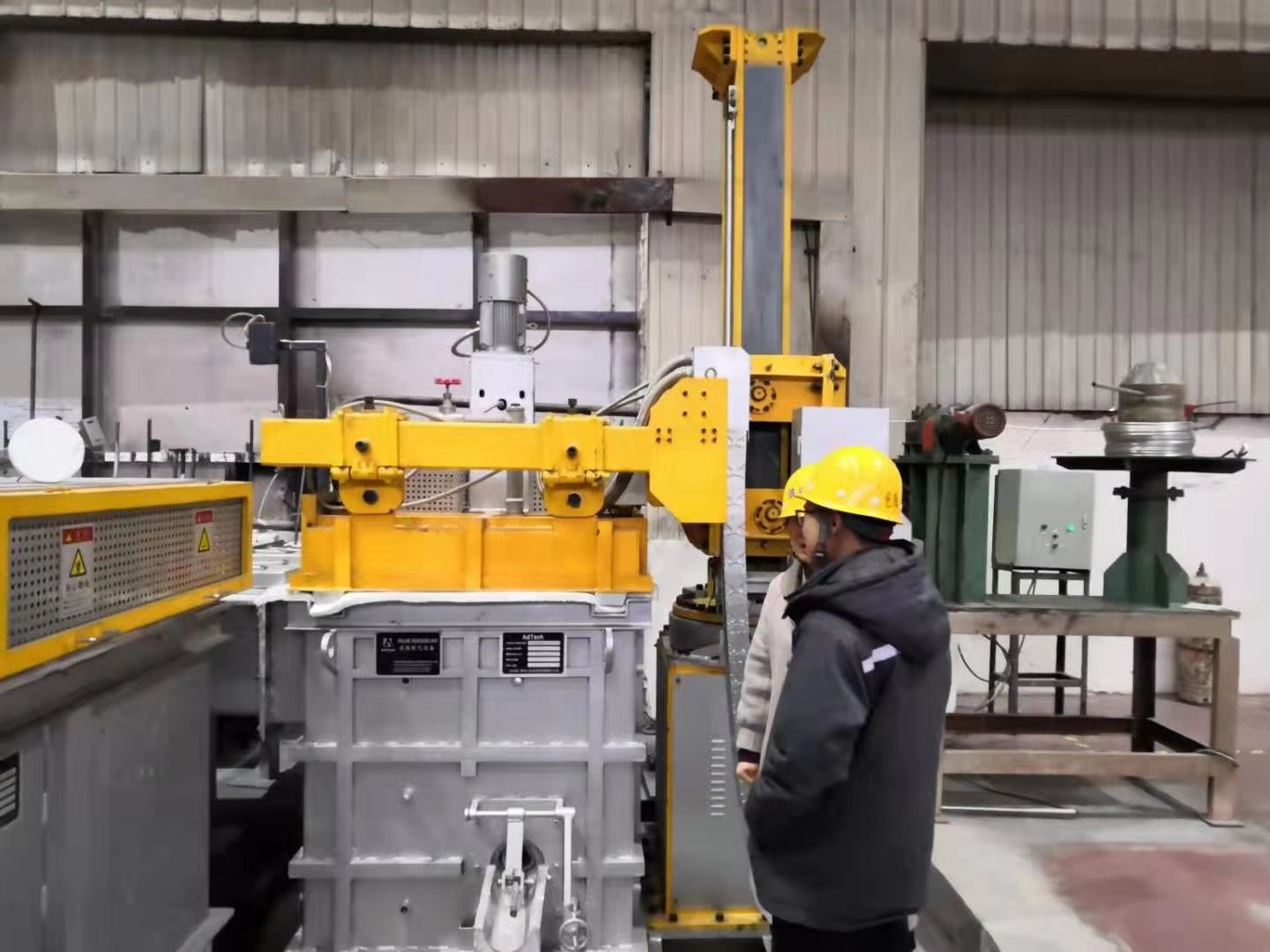 23 11月

Molten Aluminum Slag Remover

Molten Aluminum Slag Remover can remove the hydrogen contained in the aluminum liquid, avoiding the formation of multiple pores in the cast aluminum ingot product, which greatly affects the quality of the product.

Molten Aluminum Slag Remover is placed between the holding furnace and the casting machine.
In the degassing treatment tank, the nitrogen blown into the aluminum alloy melt is chopped by a rotating silicon nitride rotor to form a large number of dispersed bubbles. According to the air pressure difference and the principle of surface adsorption, the bubbles absorb the hydrogen in the melt in the melt .
The aluminum alloy melt flows from the outlet of the degassing device (located at the lower part of the scum) to the casting machine, the aluminum alloy liquid continuously enters the degassing device, and nitrogen is continuously blown in. With the purification process, the purpose of purifying the aluminum alloy liquid .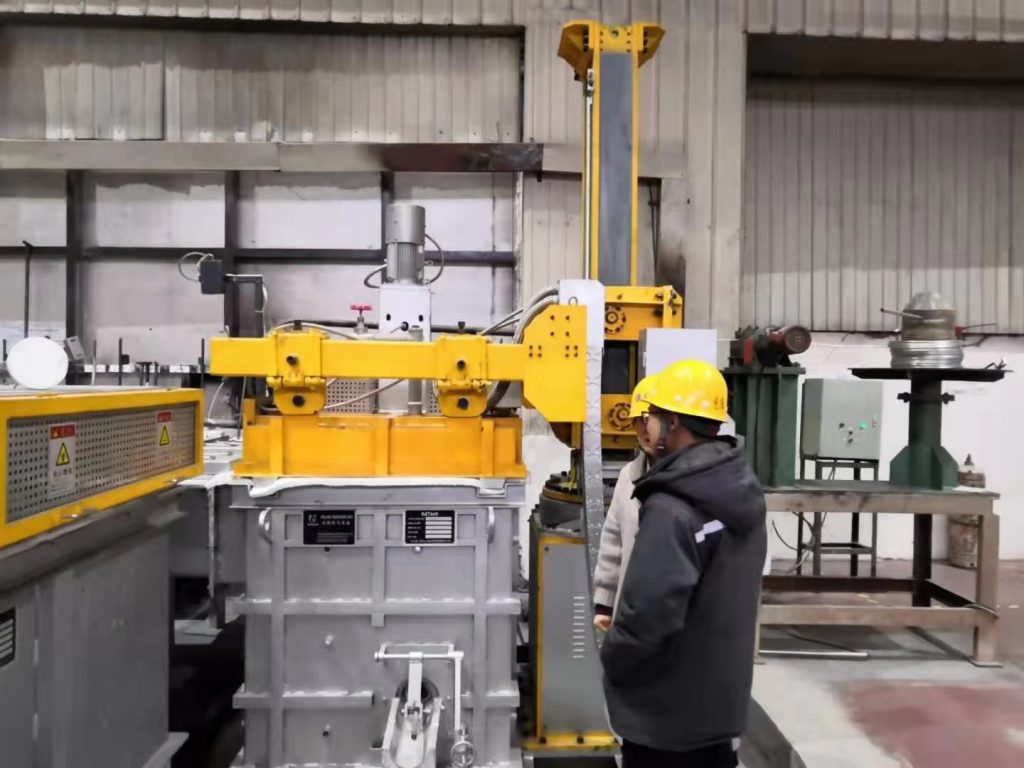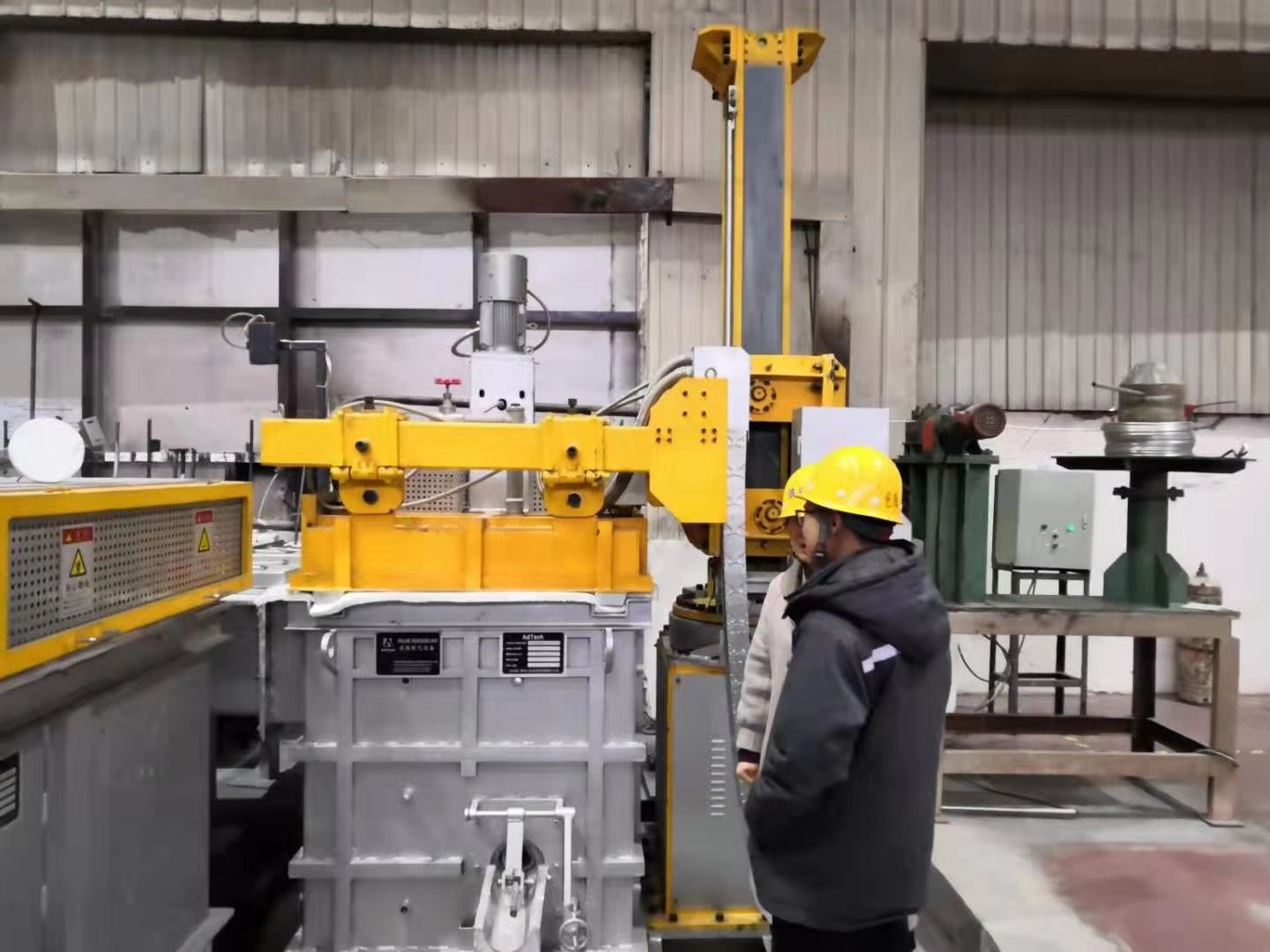 Iran aluminium purchased Molten Aluminum Slag Remover through sales@adtechamm.com, which greatly improved the defects of aluminum ingots such as slag inclusions. And promoted Inline Degassing Unit to Iran's local aluminum casting plant.
Main Specifications
1. Use nitrogen that is good for environmental protection.
2. It has low thermal conductivity and good heat preservation performance. The thermal conductivity is ≤0.95W/mK at 680℃.
3. Good thermal shock resistance, resistance to rapid cold and rapid heat. The coefficient of thermal expansion is small, and it can be used continuously at working temperature to maintain a stable appearance without deformation. No deformation or cracking occurs at a continuous baking temperature of 1050°C.
4. Good surface strength, resistance to liquid aluminum erosion, corrosion, no moisture absorption, no cracking, and no aeration to liquid aluminum.
5. Excellent non-wetting performance with aluminum, aluminum liquid flows through non-stick aluminum, easy to clean.
6. Good chemical stability, does not react with aluminum water at working temperature.
7The top cover is equipped with automatic heating, which can ensure no temperature drop within 24 hours. It can realize automatic heating and temperature control functions. The heating system can freely set the temperature and display the actual temperature in real time, automatic heating and automatic temperature control. The heating element is easy to replace. The heating system can meet the needs of the casting process.
8. The on-line degassing box adopts a submerged and sealed design to prevent secondary pollution caused by the entry of outside air.
9. The heating upper cover cylinder is lifted and rotated manually (or flip cover).
10. The liquid aluminum and the bubble flow are the reverse two-phase flow mass transfer movement, forming the bubble flow filter bed effect.