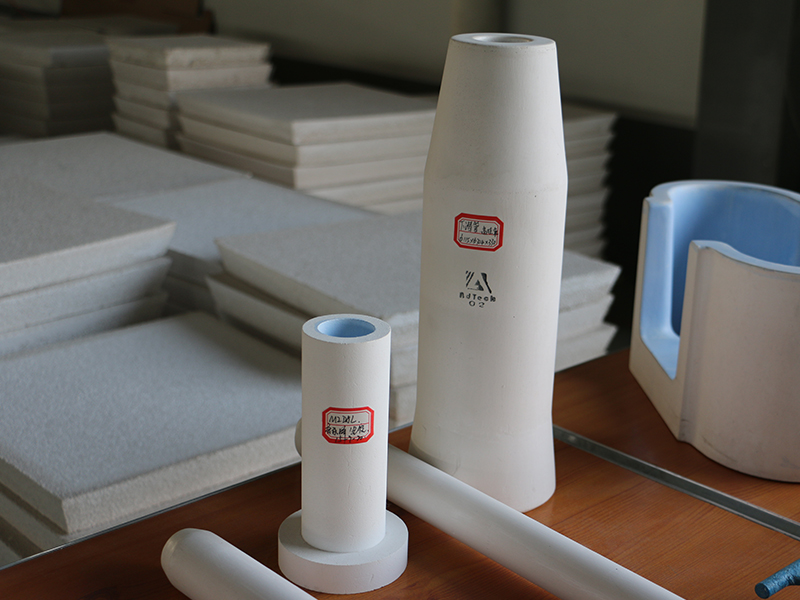 05 3月

Immersion Nozzles

Immersion Nozzles is an important part used in the aluminum and aluminum alloy casting process, mainly used in the field of aluminum liquid diversion in aluminum alloy casting. It has the advantages of moderate elasticity, small variables, and long service life. The boron nitride coating can effectively prevent the corrosion of molten aluminum.

Features of Immersion Nozzles preforms
1.It is resistant to scouring of molten aluminum, does not stick to slag, and does not form tumors.
2. Dense bulk density, strong resistance to liquid aluminum permeability.
3. High temperature structure strength, strong wear resistance.
4. Strong resistance to slag chemical erosion.
5. Good thermal shock resistance, resistance to rapid cold and rapid heat.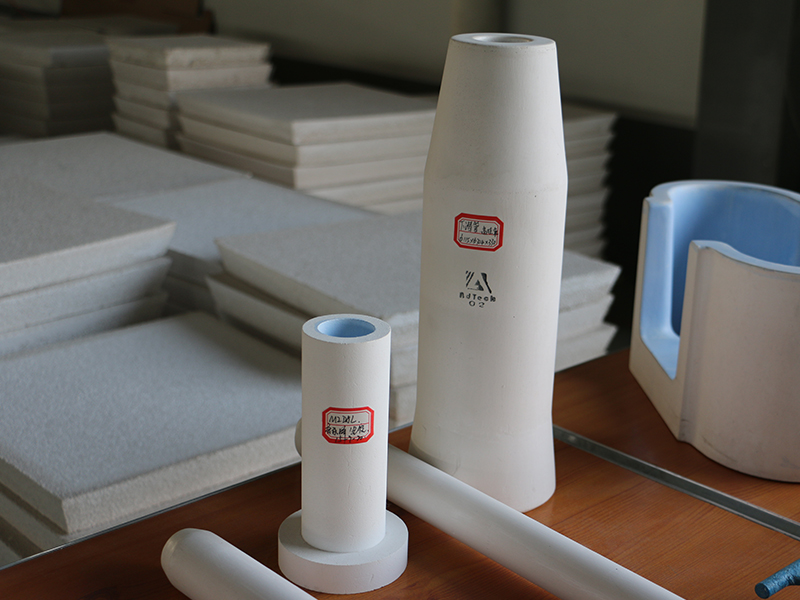 The advantages of using Immersion Nozzles and refractory castables as inner linings
1. The prefabricated block of aluminum liquid diversion pipe does not need to be casted on site. It only needs to be assembled and assembled, which simplifies the installation and eliminates the need for on-site preparation of construction equipment.
2. The prefabricated block of liquid aluminum guide tube has completed the steps of pouring, curing, drying and baking at the time of delivery, and it is directly put into use, saving maintenance and baking time.
3. The construction of the prefabricated block of aluminum liquid diversion pipe can not be restricted by environmental conditions or seasonal conditions, and the castables cannot be constructed on-site under natural conditions in some places in midsummer and severe winter, unless artificial heating or cooling measures are taken. In order to meet the construction temperature requirements.
4. The prefabricated block of aluminum liquid guide tube can be put into use because it does not need to be baked, which effectively avoids the problem of baking and bursting of refractory castables.
Ceramic fiber is a kind of lightweight refractory material with outstanding functions. It has low density, low thermal conductivity, convenient processing, and high temperature resistance.
It is used as the filling and sealing material of the kiln, the second is the outer insulation material, the third is the inner lining material, and the fourth is used to manufacture the all-fiber kiln.
Ceramic fiber special-shaped parts are a new type of thermal insulation and energy-saving materials with excellent functions and light weight. They are widely used in high temperature resistant and thermal insulation parts in industry, civil and national defense.
With the emphasis on energy saving in various countries, ceramic fiber special-shaped parts have been well used and developed rapidly.
Moreover, the space for ceramic fiber to replace other insulation materials is also very huge.
It is estimated that in the next few years, the compound annual growth rate of my country's ceramic fiber special-shaped parts output will be more than 30%.
With the continuous improvement of the requirements for functional fabrics, and the continuous in-depth research and development of new ceramic powder materials, the development of ceramic fiber special-shaped parts will have an outstanding development prospect and broad application prospects.