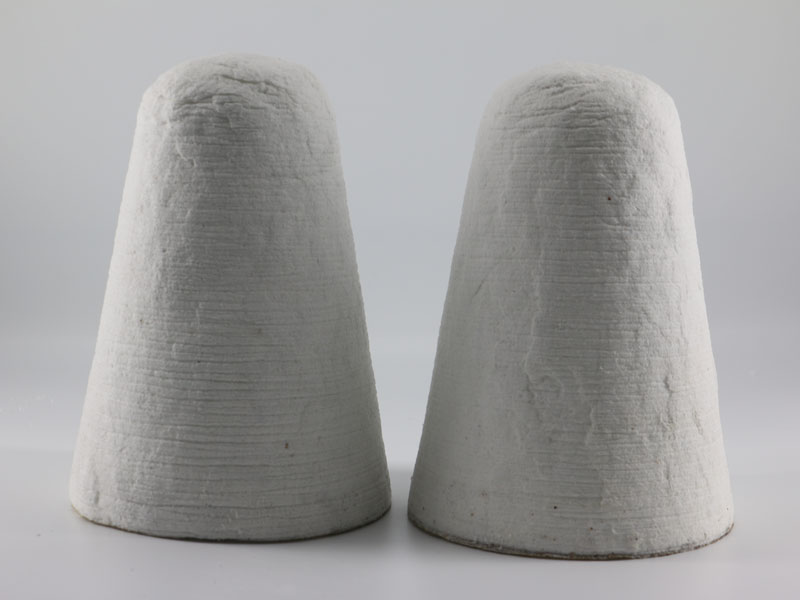 08 11月

Ceramic Fiber Tap Hole Cone

Ceramic Fiber Plug

Ceramic Fiber Plug also refers to the aluminum water insulation plug, water insulation plug, Ceramic Fiber insulation plug, insulation cap, insulation plug, etc.

Most aluminum smelting furnaces or holding furnaces in the aluminum foundry industry have aluminum nozzles that are sealed with high temperature ceramic fiber plugs to control the flow of aluminum water.
The ceramic fiber plug is made of 1260 °C high-purity ceramic fiber cotton by special equipment vacuum forming, advanced equipment and production process.
Each ceramic fiber plug has a flat surface and appropriate hardness and flexibility, suitable for mechanical or manual plugging.