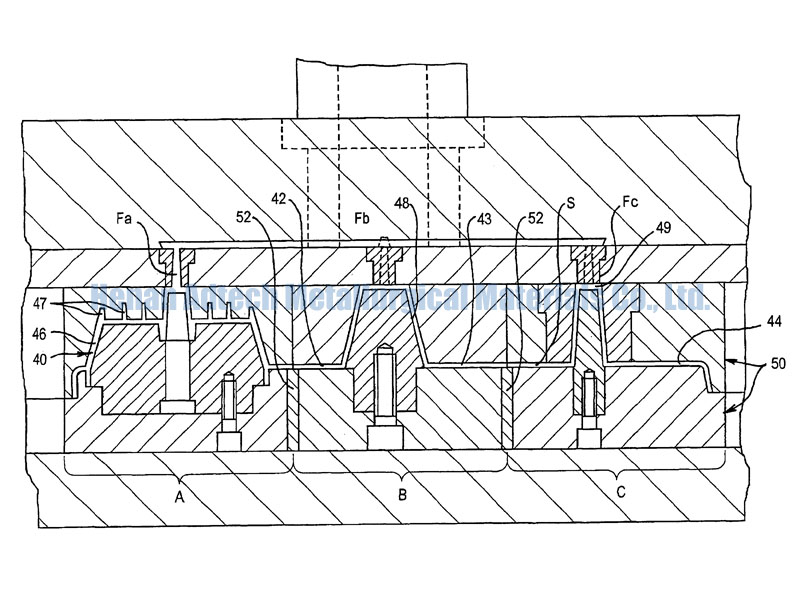 22 11月

Aluminium Pressure Casting

Aluminium Pressure Casting

A metal flow system, for use in casting aluminium alloy using a pressure casting machine, is provided by a component of a die or mould assembly, for the machine, which defines a die cavity. The component defines at least part of an alloy flow path for the flow of aluminium alloy from a pressurized source of substantially molten aluminium alloy of the machine to the die cavity. The flow path includes at least one runner and a controlled expansion port, referred to also as a CEP, which has an inlet through which the CEP is able to receive aluminium alloy from the runner and an outlet through which aluminium alloy is able to flow from the CEP for filling the die cavity. The CEP increases in cross-sectional area from the inlet to the outlet thereof to cause substantially molten alloy received into the runner to undergo a substantial reduction in flow velocity in its flow through the CEP whereby the aluminium alloy flowing through the CEP attains a viscous or semi-viscous state which is retained in filling the die cavity. A pressure casting machine includes the metal flow system, while the system also is used in a process for pressure casting of aluminium alloys.