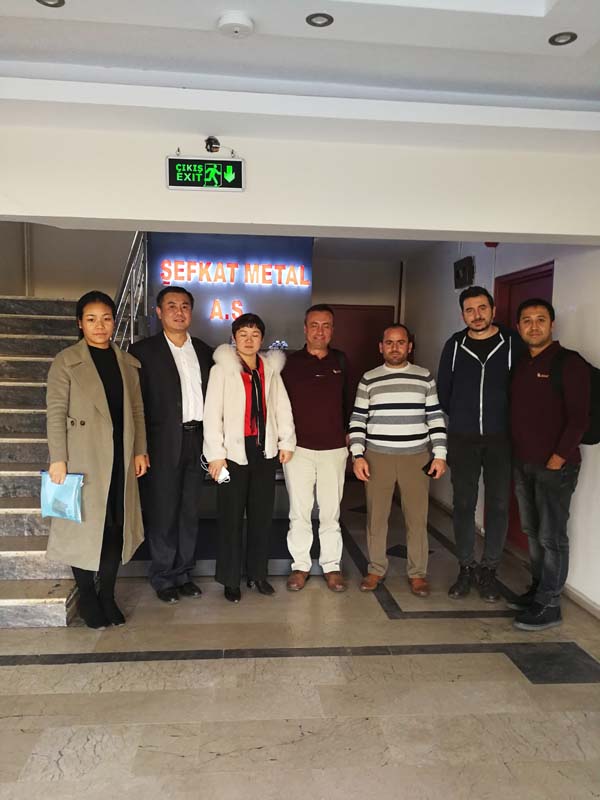 26 11月

AdTech Visited Panda aluminium Turkey date on Nov 19th,2018

AdTech Visited Panda aluminium Turkey date on Nov 19th,2018

AdTech Metallurgical Materials Co., Ltd.'s products have a very wide range of applications, which are mainly used for casting alloy in civilian areas such like electronics products, furniture, solar equipment, construction, and industrial areas such as autos, high-speed rails, also covering aviation and military fields. They are widely used in metallurgical and casting industry of nonferrous metals, for example, steel, copper, magnesium, etc.

Panda Alüminyum is the only aluminium roller firm of Turkey, which is focused only on the best foil in the flat aluminium sector. It has been adding value to the flat aluminium rolling sector of Turkey by having this perspective in the sector since 2008.
Production in the two facilities in Ankara, Kazan one of which is an open one with the area of 30.000 m2 and the other one is enclosed with the capacity of 25.000 m2 has been continuing. Panda Alüminyum is one of the most important and dynamic corporations?.

AdTech metalurgical materials Co.,Ltd produces refractory materials and provides service for high temperature filtration and purification with strong technical strength and management system.AdTech serves customers from dozens of countries and regions including China (Chinese Aluminum Industry, Zhongwang China, Weiqiao, Midas), Middle East (Aluminum Bahrain , Dubai Aluminum, Midal Cables), Southeast Asia (Press Metal, GVA, Jindal, ) and Europe (Hydro, Rusal), etc. AdTech has established long-term relationships with a number of world-famous enterprise. AdTech is a worldwide supplier and solution provider of high-end online degassing unit and high temperature filtration and purification material in high precision aluminum casting industry.

AdTech Miranda Xiong (GM),Tony Dong (Sales Manager),Mandy Zhao (sales director) visited Panda aluminium Turkey date on Nov 19th,2018 and they are warmly welcomed.
AdTech Team also visited Panda aluminium casting house and give many suggestions in billet casting.
Panda aluminium are very interested in AdTech filtration equipment,degassing equipment,hot top casting parts.they told will place a trial order shortly.